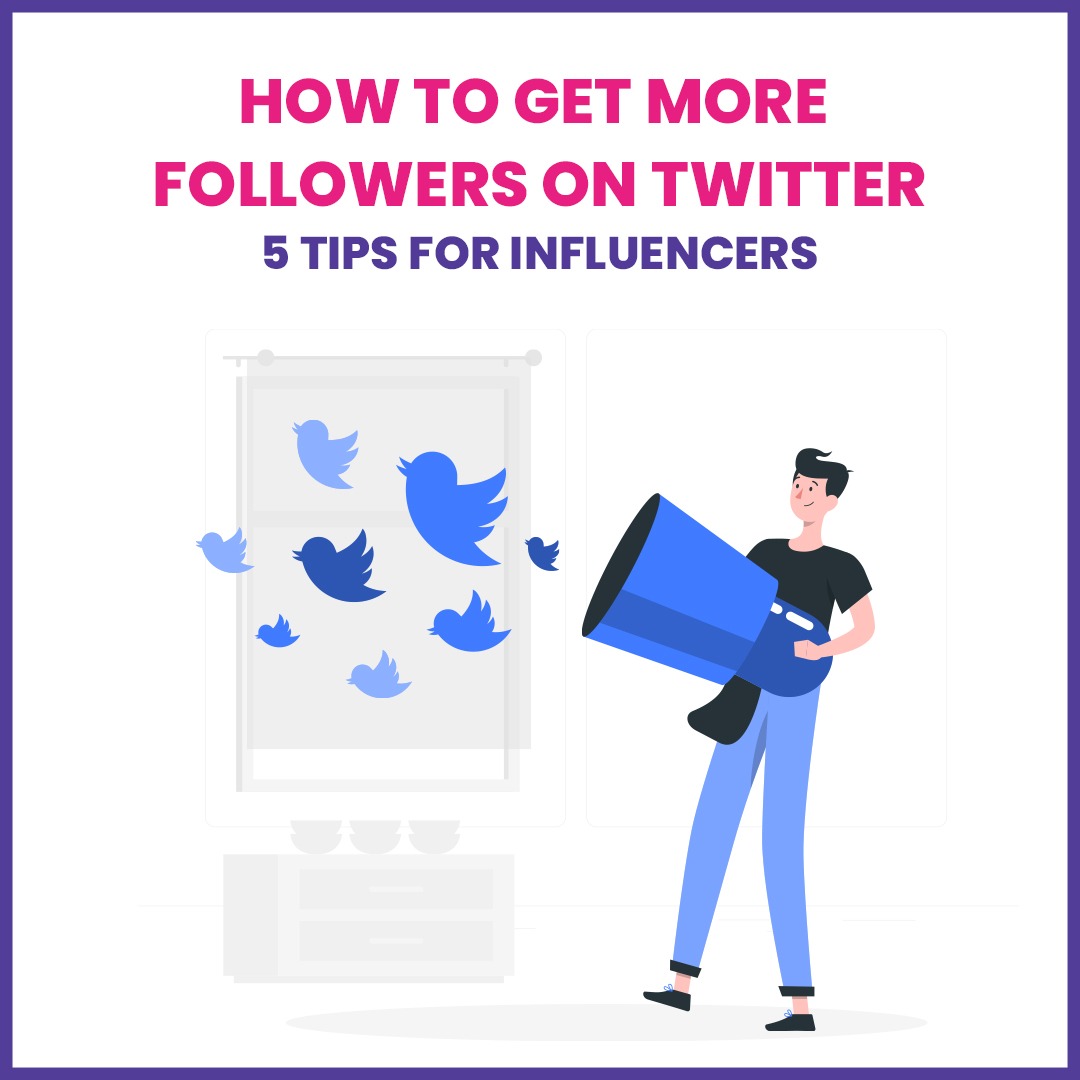 How To Get More Followers On Twitter: 5 Tips For Influencers

Today when we list the most popular and spicy social media platforms, Twitter marks its place. Popular because about 206 Million people are on Twitter. Spicy because all the global controversies arise from Twitter before heading to other social media platforms.

It is unbelievably the fastest originator of trends and the latest news. These days, we are seeing a growing interest for Twitter among influencers. Well, it is clear that Elon Musk would have been surely delighted to see this huge influencer base gathering on Twitter in the past few months.
At the end, as an influencer you need followers to make yourself visible among them. How do you do that? This post answers all your questions on how to make the most out of twitter as an influencer.
1.Consistency Is Your Power
You might have gone bored of listening to the same cassette of consistency by different social media excerpts and marketing gurus. Well, they are not wrong at all. Twitter is a platform where you cannot survive without consistency.
Show up frequently and let your people know that you exist. Consistently sharing your content and thoughts on Twitter will make more people familiar with you and intrigue them to hit that follow button!
2. Make Infographics Your Friend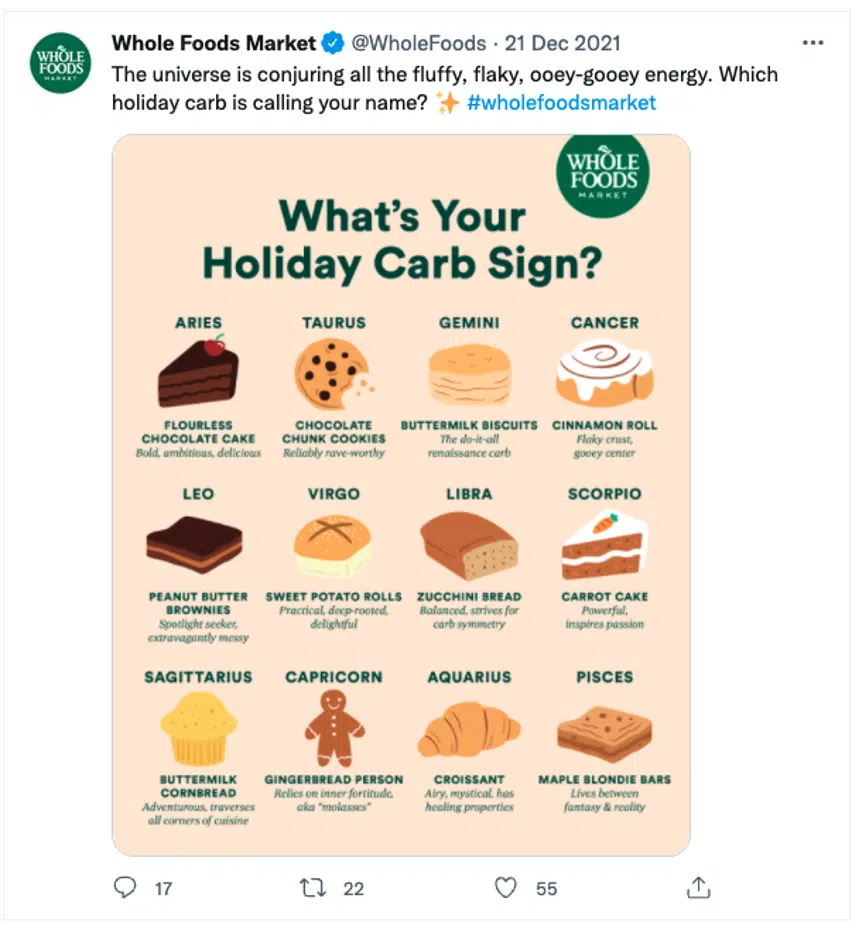 Credits: Hootsuite
Always remember that while you aim to become popular on Twitter, you need to include infographics in your life. Make your content visually appealing to your audience.
Be it a solo post or a video. It should grab their attention. They should be intrigued enough to follow you and listen to your thoughts as well. All this lies in the power of your content.
How you present it matters a lot to Twitter! While you are showing off your talent through Twitter, you can contribute to the myths about working with influencers as well. Since Twitter will help you amplify your voice for the masses at the same time.
3. Never Post Without Hashtags
Thats true. After all Twitter, too is a social media platform that craves SEO. Hashtags on Twitter serve the same purpose as hashtags that we use on other social media platforms.
You need to find out fewer competition hashtags and start using them under your posts. It will boost your reach on Twitter. Also, people will be able to find relevant content under these hashtags and eventually will reach out to you as well.
4. Steal Traffic From Other Platforms
Don't worry it's not legal. If you are familiar with the concept of Off-page SEO, then doing this won't make you feel guilty. As a great man has already said, "Everything is fair in love and war".
But today, everything is fair in love, war, and winning this social media race. So driving external traffic from your social media platforms to your Twitter is a witty tactic. Basically, you are just stealing from your own social media platforms and directing people to your Twitter. You can do this by:
Sharing your Tweets on Instagram, and Facebook.
Putting up your Tweet links on your Stories.
5. Content That Matters, Always!
Make this your mantra and you will be unstoppable on Twitter in no time! Don't reinvent the wheel instead bring something new on the table. You cannot bore people with the same, old and redundant tips and tricks, how-to guides, and myth-bursting posts.
Instead, look out for the trends and provide them with new and exciting information. Something that solves their problems and gives them affordable and effective solutions.
Parting Words
Twitter for influencers has become more than a show-off site. It is now a huge business hub that provides easy collaborations for influencers and different brands. It is not just an originator of the latest news today instead it is a doorway of opportunities that even different influencers are finding it irresistible to experience the potential of Twitter closely these days.
Vavo Digital is an influencer marketing partner that guides you through the rocky road of social media marketing. We are here to anchor you for soaring on Twitter by spreading your wings. Vavo Digital bridges the gap of collaborations between your brand and helps you find the perfect influencer for your campaigns! All you need to do is to show up at hello@vavodigital.com!