6 Smart Ways to Promote Your Business on LinkedIn

All of us have a sweet spot for LinkedIn in our hearts. Whether you are a company or a content creator, LinkedIn is your biggest power tool when it comes to making your brand visible to those who are in need of it.

Can you believe it when we tell you that Hubspot marks LinkedIn to generate 277% more organic leads as compared to Facebook and Twitter?

Just mapping your brand out is half of the battle. The actual thing to win over is your brand's promotion. You can trust LinkedIn for this task. But how?

Don't worry since we will elaborate on this in 6 smart ways for you!
1. Start with making a Company Page
A LinkedIn company page is the face of your brand online. Experts believe that having a LinkedIn company page can help you attract more leads and conversions.
So setting up a professional page should be your first priority in promoting your brand. You can add up all the necessary details to it. Also, you can improve your company's page by considering Youtube content. For ideas, see our Vavo Digital company page below.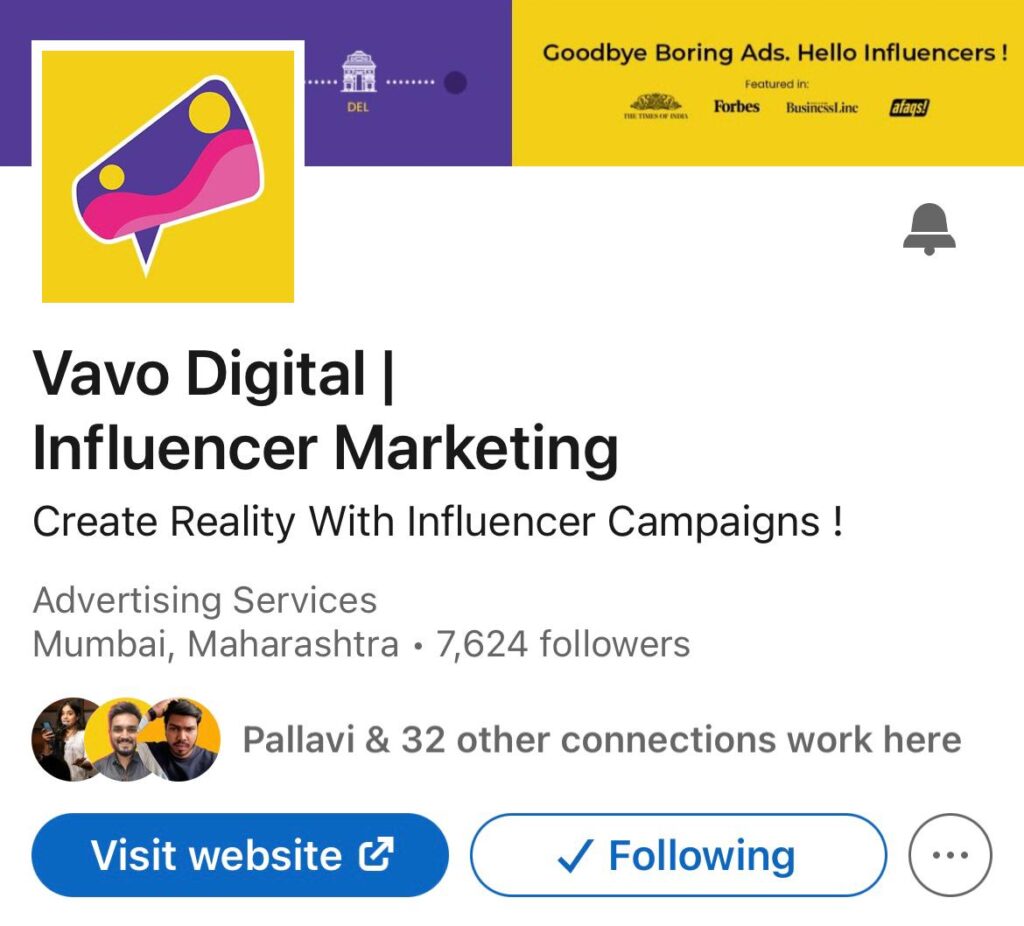 02. Make Repurposing your friend
When on LinkedIn, a perfect content strategy is important. Once you have posted all the content on LinkedIn, it's time that you repurpose it. So that you can still leverage this repurposed content for your brand's promotion.
Just use the same idea and represent it in a different way. The value you are providing should remain untouched in this process. Repurposing content for promotion comes in handy and also does not break your posting rhythm on LinkedIn.
03. Come up with Great Visual Content
Be sure whatever you are creating and uploading on LinkedIn should be having enticing visuals. After all, it's the first and foremost thing that hooks your audience. Now, why do great visuals help in a brand's promotion?
If your content is top-quality, value-packed, and has attractive infographics or visuals, nothing can stop you from seamless promotion. So keep in mind your LinkedIn posts and videos must come with user-friendly visuals.
LinkedIn is not just confined to generating leads, building communities, and holding professional conversations. You can leverage LinkedIn in many ways to keep your company afloat!
04. Develop Smart Content
Another thing that will assist you in promoting on LinkedIn is producing smart content. It includes identifying your audience and providing them value through your content.
It can also state their queries, ambiguities, and confusion. Smart content on LinkedIn is your biggest weapon to outperform your competitors on platforms like LinkedIn.
05. Make Your Relationships Strong
Now this means, you cannot just focus on the technical part of being a business. Making your relationship strong means getting closer to your audience.
You can reach out to your potential leads through cold emailing, LinkedIn InMails, initiating conversations in the comments, and also devising other means to conversate with them on LinkedIn.
LinkedIn influencers can also come in handy for your brand's promotion while developing strong bonds with the audience. To make it easy for you, Sehaye(aka sayhi) is a platform for both brands & influencers to execute barter campaigns seamlessly without intermediaries.
Brands can easily input their brief details, shortlist influencers, communicate changes, approve content, and view post-campaign reports all in one place. Similarly, micro and nano influencers have access to multiple opportunities and complete autonomy to select the brands they wish to collaborate with.
This, in turn, helps them establish their reputation in the industry, allowing for bigger and better projects in the future. The primary vision behind Sehaye was to make influencer marketing more accessible for all, whether that is startups with limited marketing budgets or emerging influencers with a tight-knit community.
06. Give Your Heart Out To LinkedIn
Never give up! Sounds like something common in pep talks, but this is what works on LinkedIn too. No matter what you are using LinkedIn for, be loyal to it.
Do not ghost your audience since it damages your posting rhythm a lot. It's just like making LinkedIn your best friend for the sake of your brand's growth.
From brainstorming a content strategy to extending your working relationships on LinkedIn, you can rely on it for fruitful brand promotion.
End Note
You can use LinkedIn without spending anything for promoting your brand on it. So never let such an amazing platform go waste for your company by not leveraging it smartly. For this reason, we have discussed how you can promote your business on LinkedIn effortlessly.
Speaking of which, Vavo Digital is a leading Influencer marketing agency that helps you with the entire LinkedIn strategy for your brand, assists you in finding perfect LinkedIn influencers for your business, and invites you to discuss your ideas as well. If you are looking for someone regarding these then talk to us at hello@vavodigital.com! We are delighted to listen to you 24/7!