VAVO DIGITAL - Influencer Marketing Platform for Brands
Looking for impactful
branded

content

that gets results? Your search ends here

The only Influencer collaboration app made exclusively to intensify your brand's reach.
Schedule A Call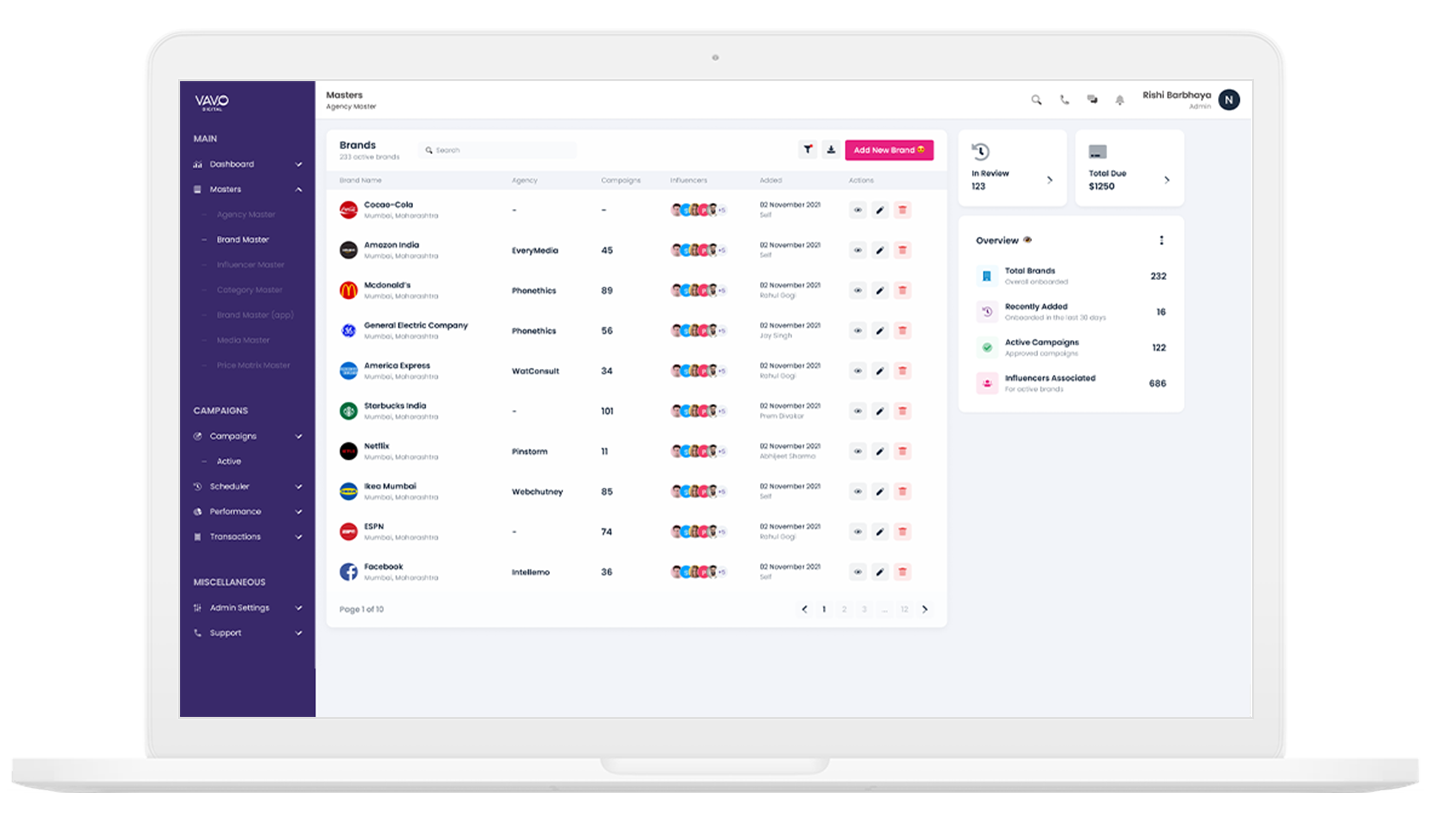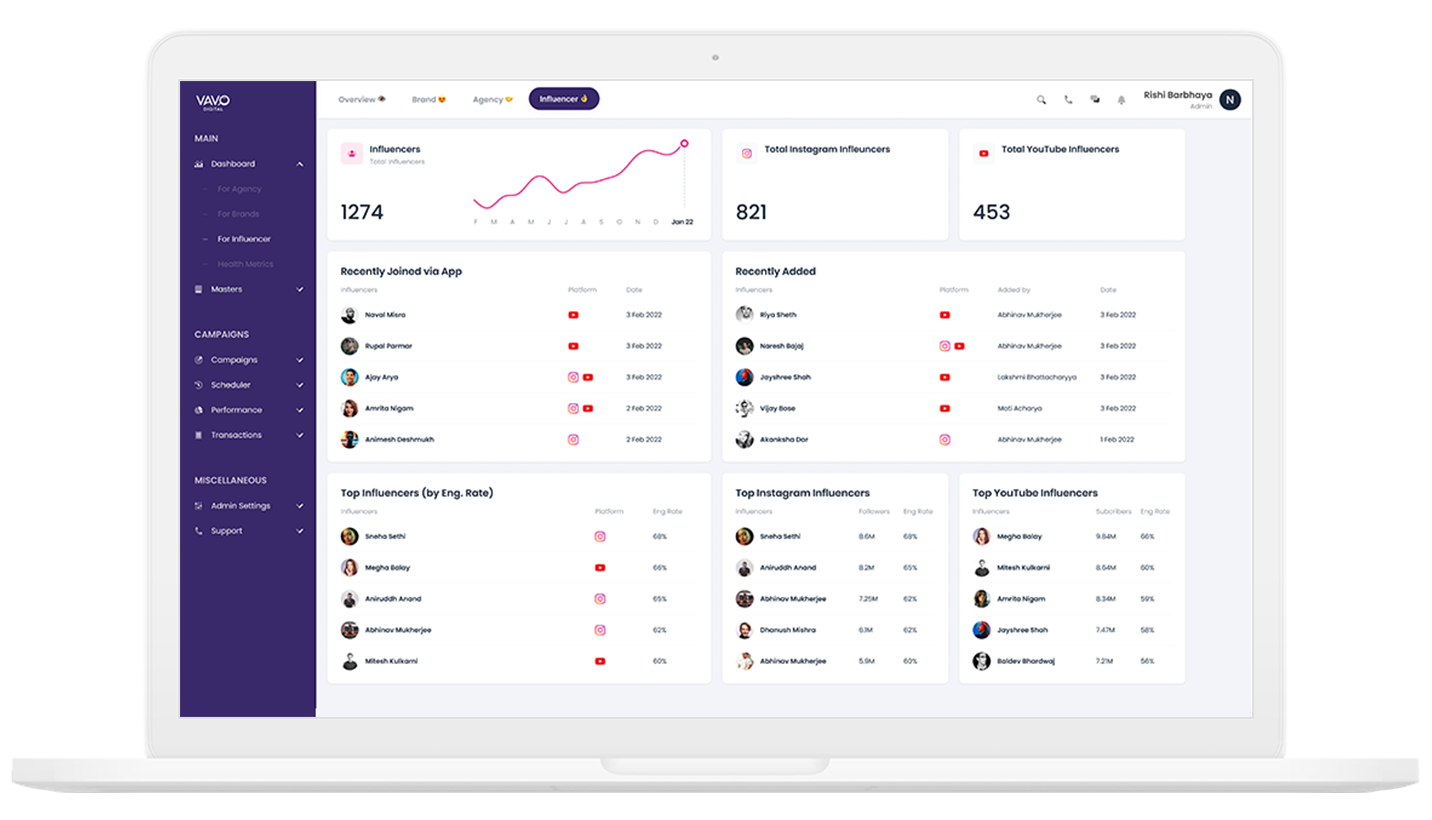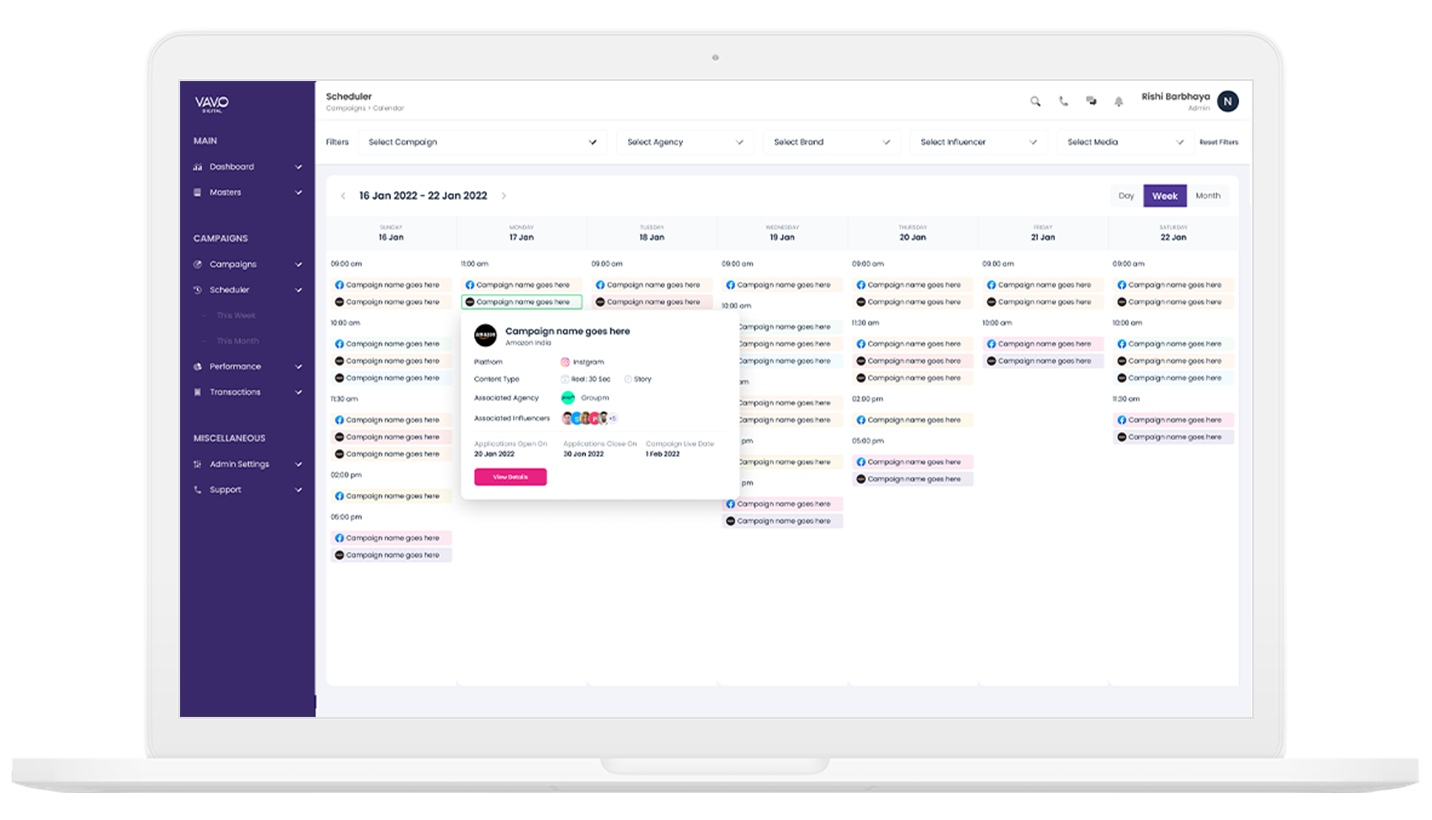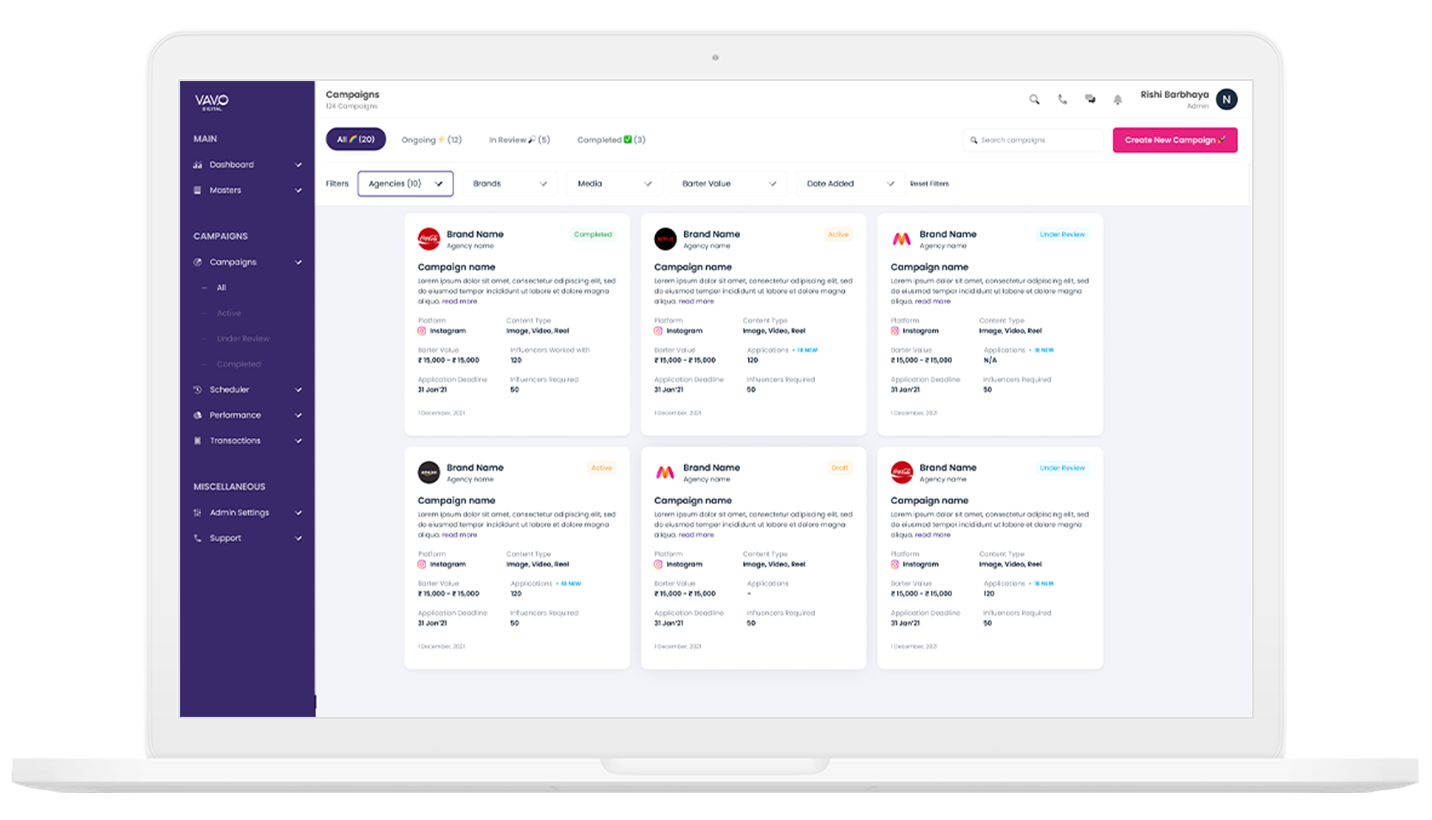 Brand Dashboard Video
Watch how VAVO can
help
you,

just in 30 seconds!

We have helped over 346 influencers get more than 800 gigs from India's most loved brands on Instagram, Twitter, Youtube and Facebook & many other upcoming social media platforms.
Why should you consider working with

Nano

&

Micro

Influencers?
Go-to, all-in-one platform
Coordinating and managing Influencers made easy!
We've done all the meticulous work so that you don't have to! Vavo Digital's technology-backed platform lets you create campaigns, reach out to Influencers, shortlist them, get access to their content, and review and approve it all in one place!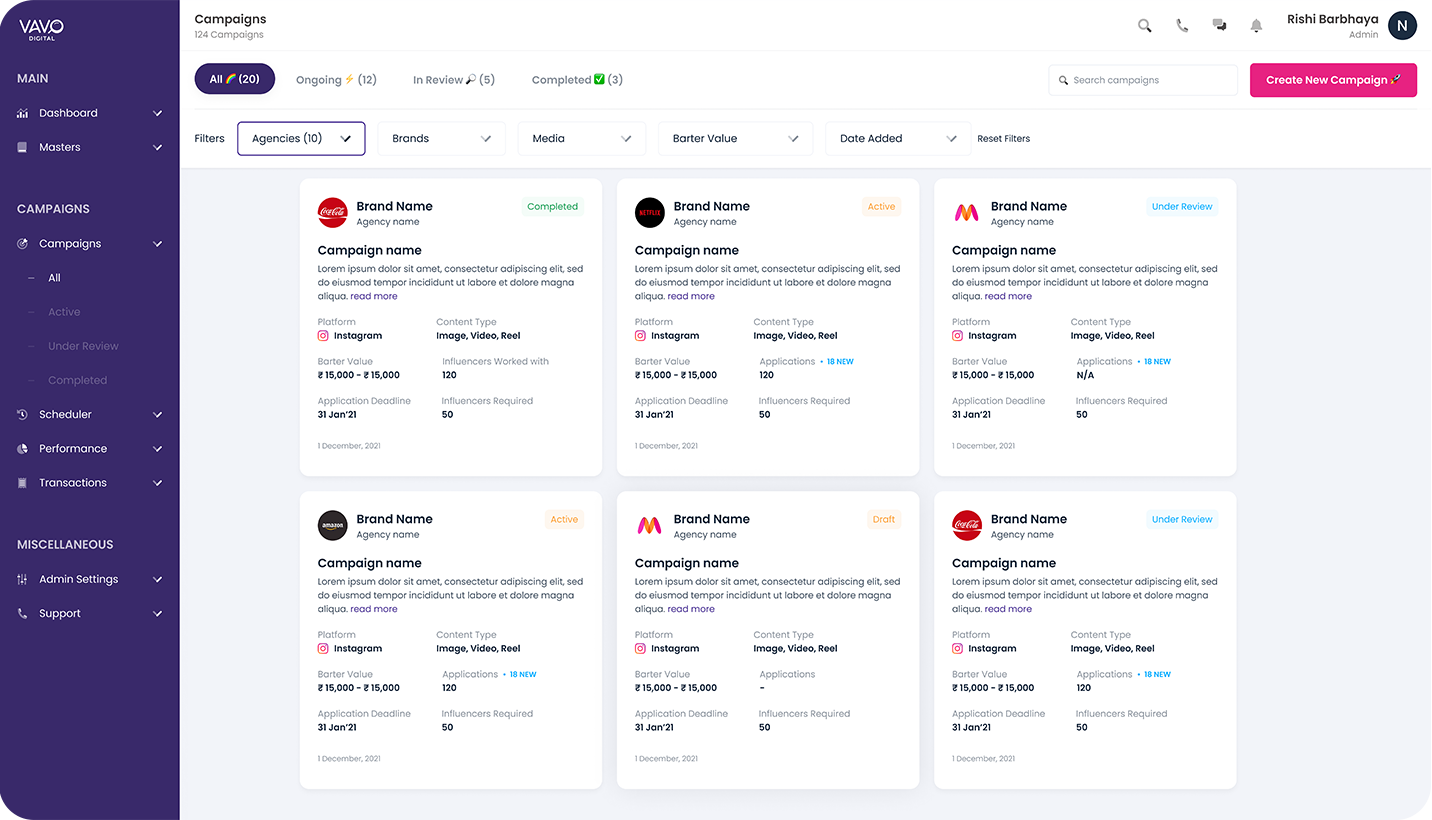 Ever-growing community
Brands use our platform as their #1 tool for Influencer Marketing, attracting influencers from all categories and genres, and bringing them together on one platform, making us a growing community.
Finding the right Influencers for your campaign and unlocking the potential of powerful content was never this easy!

Data-driven approach
From identifying the right Influencers for a campaign based on their reach and  engagement metrics to tracking the effectiveness of the content generated for your campaigns, Vavo Digital has it all backed by the science and art of data!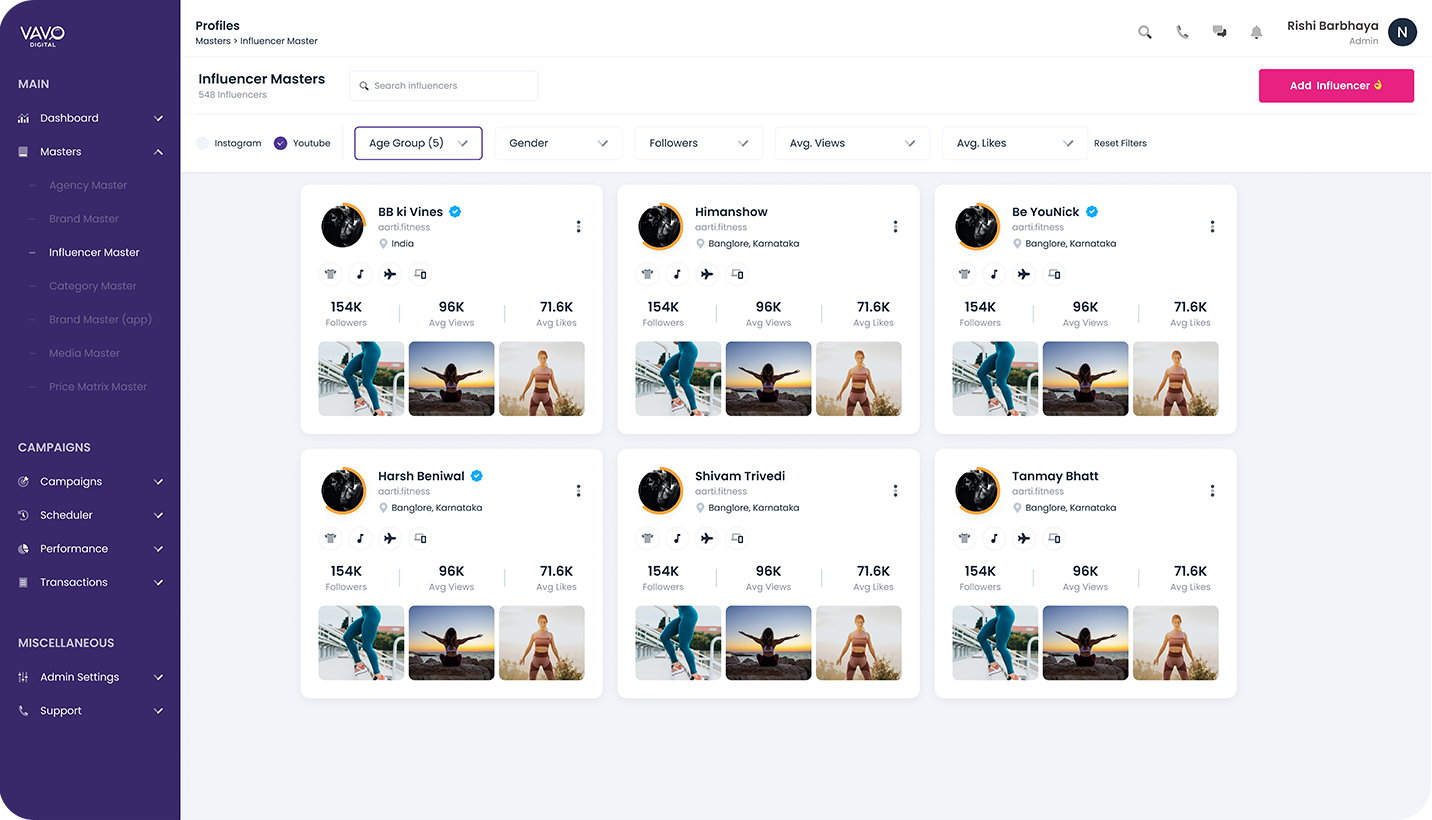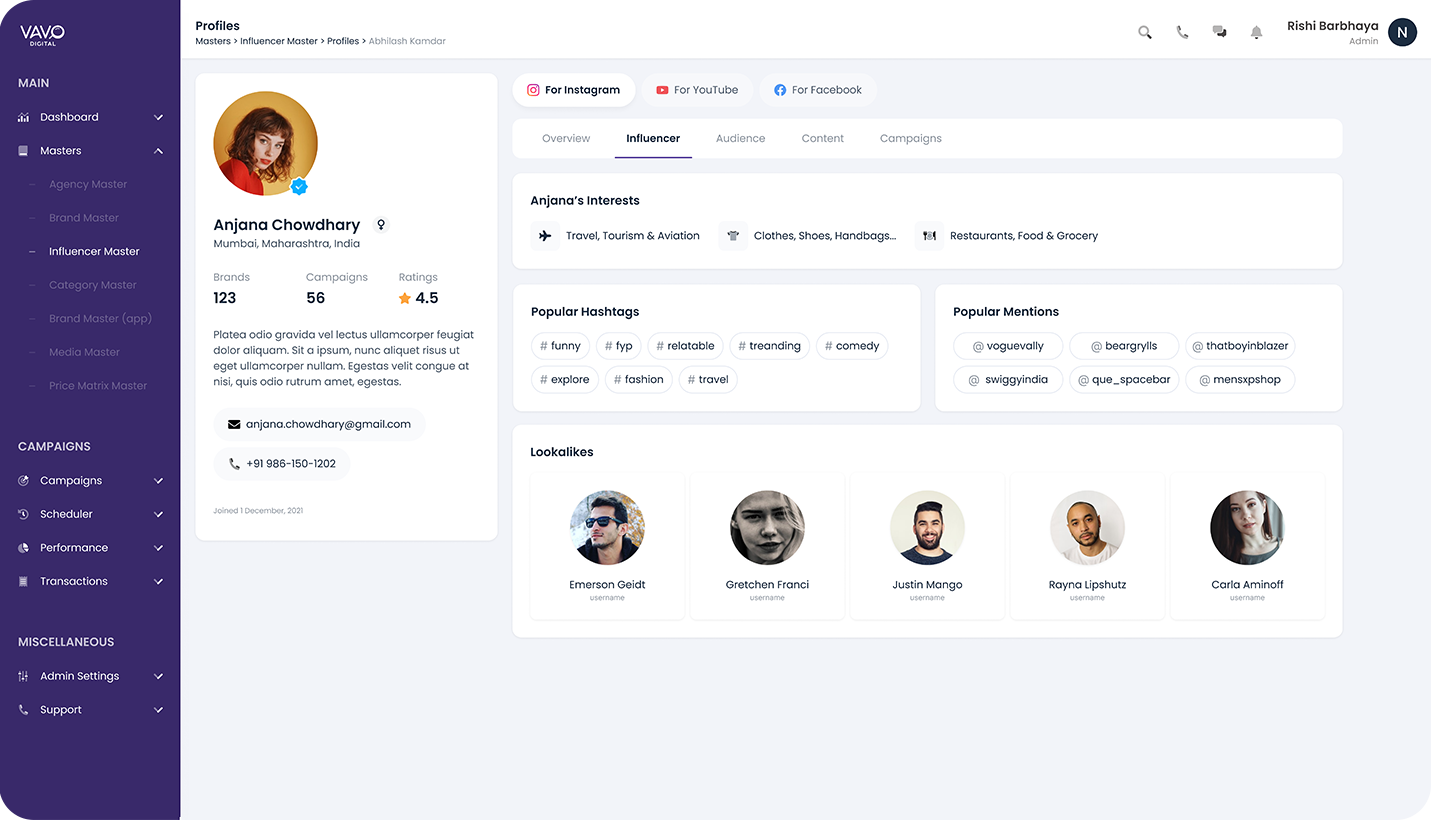 Great systems, better results
It would be nice if your work managed itself, wouldn't it?
We streamline campaign management, influencer management, and content management—the three most important functions—simplifying workflows so we can deliver results with maximum ease and minimum intervention.
Schedule A
Call
Get a personalized demo of Vavo's Influencer & Content marketing platform to learn even more today!
Testimonials
Hear it from the brands and creators themselves!
A fantastic agency to work with in influence marketing. Thanks to their solid relationships with influencers, any campaign they run for a brand is a success. The cherry on top is their capacity to fulfil their targets on time.
Vavo Digital is a praise-worthy agency since they devise plans after careful decisions to make sure that the work done is satisfactory to both the consumers and the clients. We always look forward to working with them.
We've been able to fill the gaps between our organic and paid initiatives, which has allowed us to allocate our budget and resources.Thanks to Mahek Bassan, their brand strategist, we have forged a fantastic connection with them.
The spirit of the team to meet deadlines was appreciable. Their sharp insights and recognition of our target market opened our eyes, which improved the campaign's effectiveness. Also, it provided good value for the money.
Subscribe to our
newsletter
Stay up to date on the latest news.