Dear Reader,
Vavo Digital was born out of tough experiences, out of pain encountered during many of the influencer marketing campaigns during my entrepreneurial journey. We realised that there are problems on both sides of the Influencer marketing world. Brands find it difficult to identify and engage with the right influencers for maximum impact. On the other hand, influencers struggle with unviable briefs, inconsistent gigs etc.
We've systemised our learnings and turned them into a service that reimagines the way you approached influencer marketing while boosting the impact of your campaigns at the same time.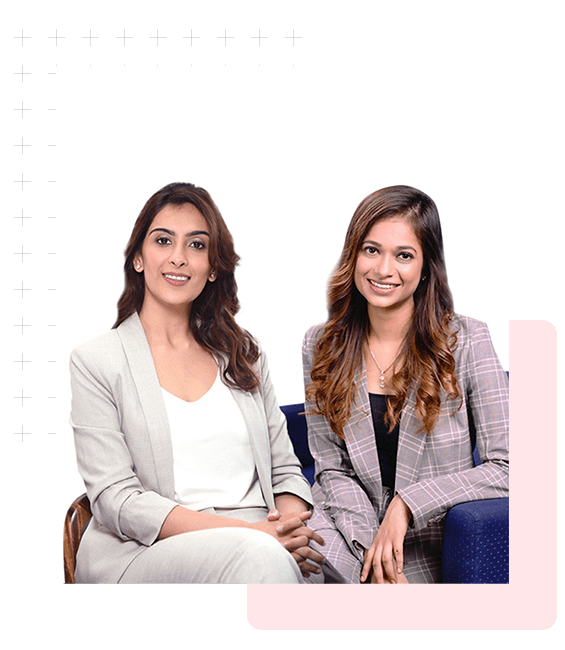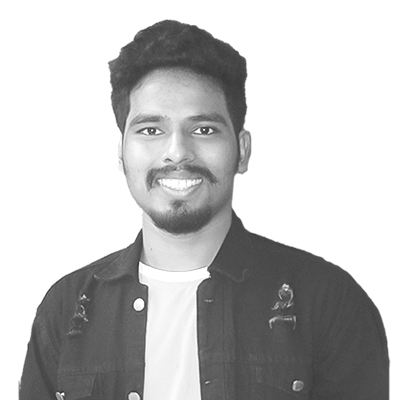 Jr. Graphic Designer
Akshay Jadhav
A budding editor at Vavo Digital who presents our plans with a beautiful filter.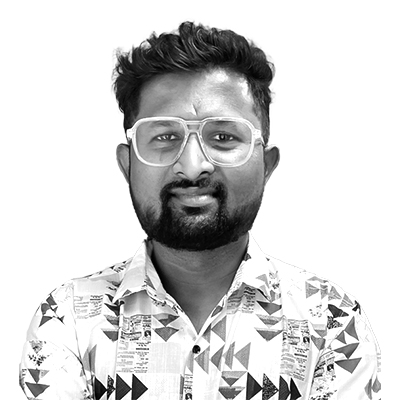 Sr. Graphic Designer
Anil Kamble
He prints our ideas into the brand's mind aesthetically with his visually creative approach.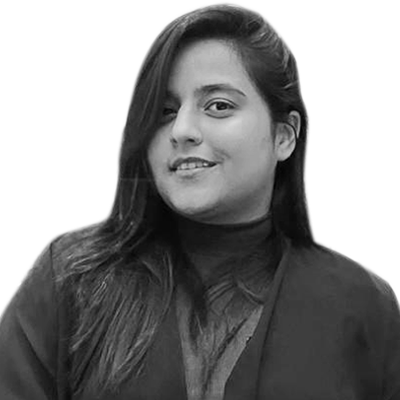 LinkedIn Marketing Associate
Aishwarya Gairola
She has a PhD in Pretty huge Drama, but she is also very hardworking.
Sr. Brand Alliance Manager
Aaliya Solanki
The goofiest person in the room. It won't be a boring plan with her; the plan we are talking about is a marketing plan.
Sr. Brand Strategist
Abdul Shaikh
When he was born the devil said oh shit, "An OG ". OG in real life, OG in onboarding clients. OG means on the ground for everything.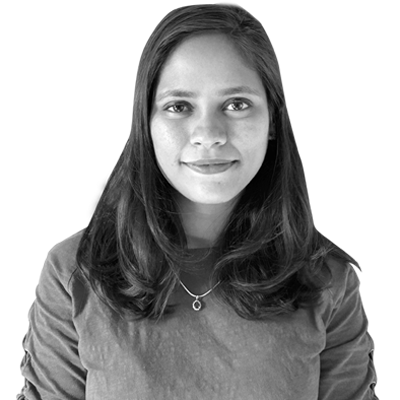 HR
Bhairavi Karade
"The one who religiously listens to our creative excuses for leaves & politely rejects it all".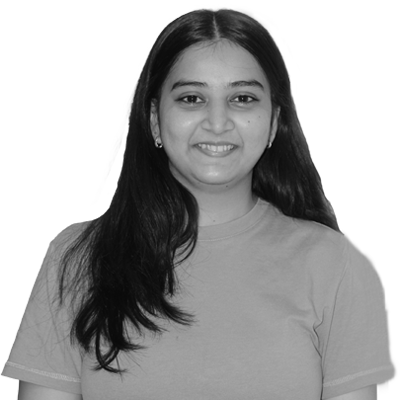 Jr. Influencer Marketing Associate
Gruthi Patel
If we were to describe her in one word, it would be ``can't,`` because she's so full of life.
Jr. Scriptwriter
Harshvardhan Kathuria
Neither less, nor more. He is a mix of everything. His blood type is movies, will randomly break into random Japanese words, and speaks fluently in movie quotes and sarcasm.
Sr. Content Strategist & Brand Building
Kiran Gurung
While Bollywood thinks she is ``Tu hai meri Kiran,`` our Kiran simply proves them wrong by being committed just to her work.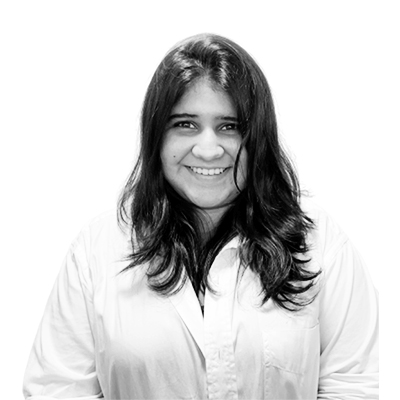 Sr. Brand Alliance Manager
Kishaya Gidwani
She has hopped, skipped and jumped from one side of the team to another. A wonderful journey indeed.
Client servicing executive
Moiz Shaikh
He is a 'silent' killer of our client briefs. Oh wait, we mean he decodes the brief well with his brilliance and gives a killer performance.
Influencer Marketing Intern
Mayur Sachdev
He is the rider provider of Vavo who helps us format our sheets at the last moment!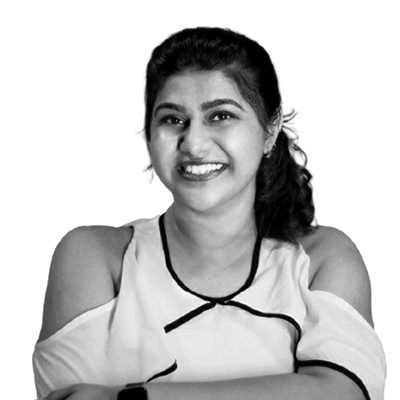 Business Development Manager
Mahek Bassan
Go break a leg Mahek! What we wish her before every successful brand meeting. And something she takes it quite literally!
Client Servicing Manager
Mansha Shaikh
She is a dabbang lady of our house with a fantastic talent for multitasking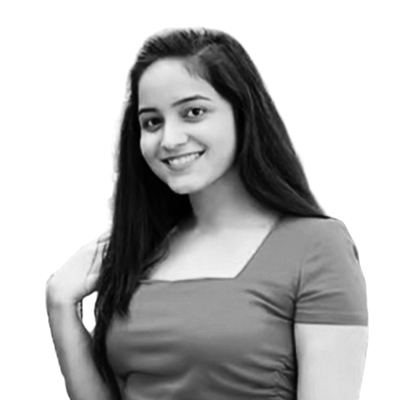 Business Development Manager
Namrata Manchanda
She works in her own proactive bubble of creative ideas.
Digital Marketing Executive
Prashant Gosavi
The P in his name stands for Punctual for leaving the office, but P also stands for him being precise.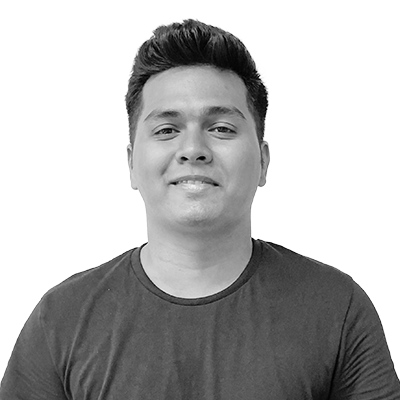 Assistant Content Strategist
Pratik More
CEO of being everybody's favourite person in the office.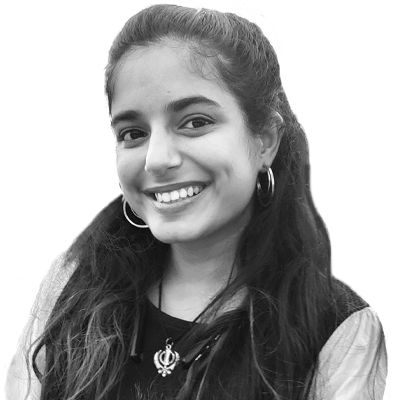 Jr. Scriptwriter
Pallavi Gurbani
In everyday life, she pushes the door when it says pull, but she pushes the correct door and pushes harder each time she works on something.
Sr. associate client servicing
Rutika Gangwani
She is someone who cannot bargain with a vegetable vendor but can surely negotitate for our barter campaigns!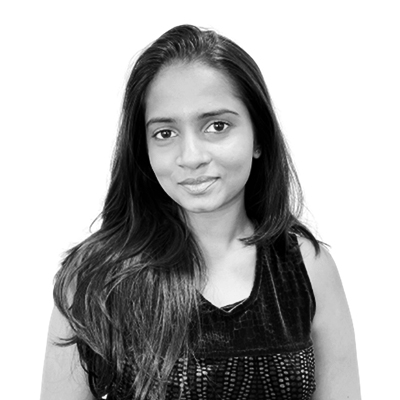 Jr. Brand Alliance Manager
Ruchita Rajput
Our fablady who looks after all our fashion brands and tackles them successfully.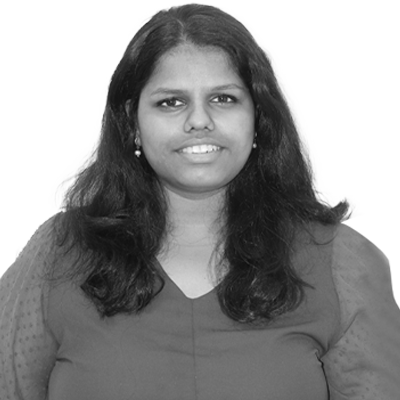 Jr. Brand Alliance Executive
Riddhi Patel
She sets up our mood and strategies on shuffle just like her music.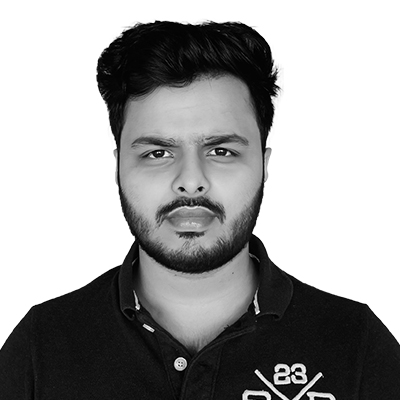 Brand Strategist
Siddhant Sharma
Our bengali guy with a lot of energy to crack the deal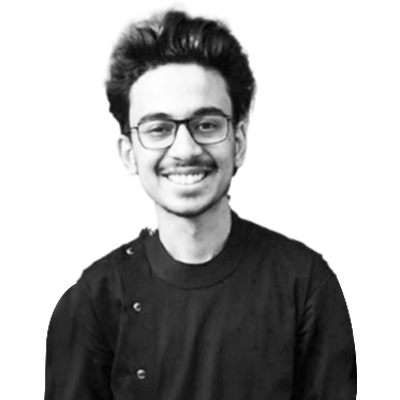 Jr. Brand Alliance Manager
Shreyansh Jain
He is the one that puts life to all our boring content and makes it lively!
Website Developer
Shubham Kangutkar
If you are reading this, it is designed by him.
Business Development Executive
Sakshi Jain
OCD-ish ( Overly Cutie Disorder) Cute at work, and in the everyday world designing strategies.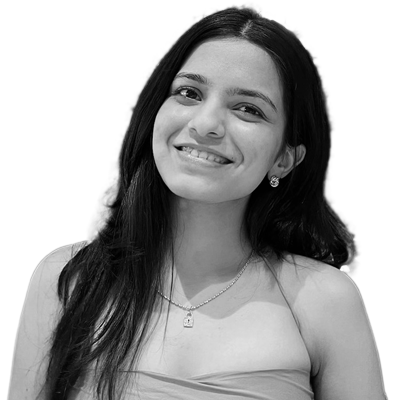 Jr. Brand Strategist
Sonam Rampal
The sunshine of the room. She adds shimmer to her every strategy.
Jr. Influencer Marketing Associate
Sakina sariya
She is the fashion diva of vavo.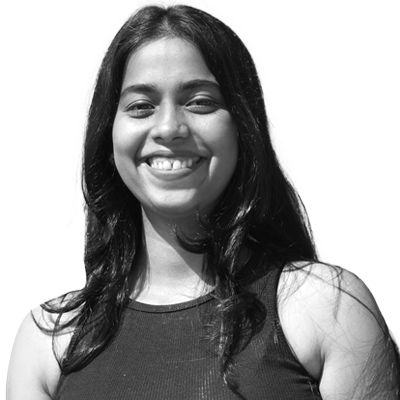 Jr. Graphic Designer
Srushti Gandhi
She is a social vegan, she avoids meet but she will meet all your expectations with her passion in work.
Business Development Manager
Saurabh Himthani
An ordinary guy with an extraordinary Intent & hunger to do some impactful work in the creator economy
Content Strategist and Social Media Manager
Sahajpreet Kaur
Her expertise lies in creating approachable content that truly resonates with the target audience.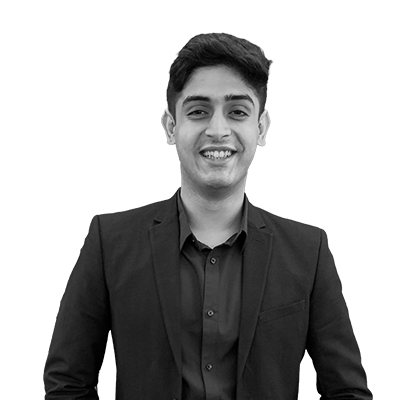 Client Servicing Manager
Umer Madhiya
He's a suave negotiator with a sharp mind and a killer sense of style.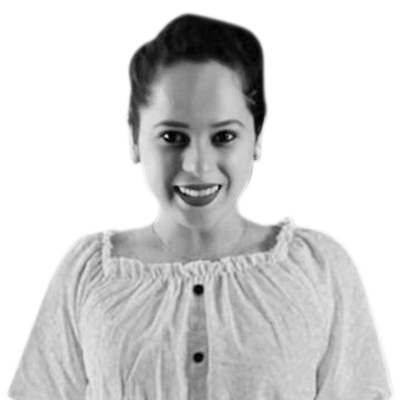 Lead : Business Development
Vikangsha Bhadauria
You know the people we envy because they can do everything with perfection, Vikangsha is the person we are talking about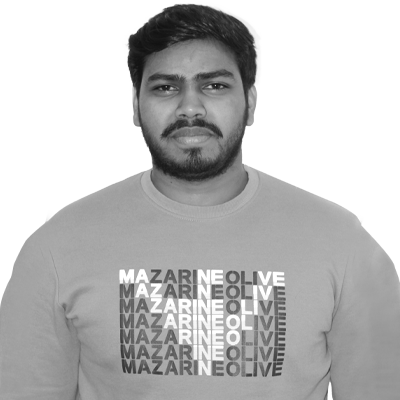 Video Editor
Vinay Sharma
After Party or After effects he can't choose between both.
Junior Brand Alliance Manager
Vartika Razathani
Her secret power is connecting with clients and bringing their visions to life.
Jr. Influencer Marketing Associate
Yash Bhanushali
He is a full package of entertainment and snacks! Someone who uplifts our mood and hunger on our bad days.
Subscribe to our
newsletter
Stay up to date on the latest news.