FOR BRANDS
A Red Carpet Welcome To
The World of
Influencer
Marketing
Book your 1st campaign with us at 0 agency fee. Also don't forget to download the Red Carpet toolkit!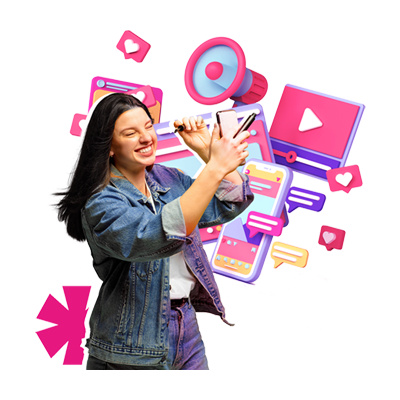 What is The
Vavo
Red
Carpet?
If you have a product or service to sell in India, you've probably realized that it's very important to establish a strong online presence with the help of influencers. However, influencer marketing is not just about sending your products to the influencers or asking them to talk about your services & products in exchange for product/monetary compensation.
Real influencer marketing is much more than what you must have experienced so far. To help businesses & startups experience the best possible results out of their Influencer marketing campaigns, Vavo has introduced "The Red Carpet" to make Influencer Marketing more accessible to the new and upcoming brands.
This way the brands can get access to all our enterprise services, such as ideation and strategy, content creation, influencer search, and much more at 0% commission.
Red Carpet Toolkit
Highlights
Our meticulously curated Influencer list.
What do you get when you
sign

up

for
the Vavo Red Carpet?
Testimonials
Hear it from the brands and creators themselves!
A fantastic agency to work with in influence marketing. Thanks to their solid relationships with influencers, any campaign they run for a brand is a success. The cherry on top is their capacity to fulfil their targets on time.
Vavo Digital is a praise-worthy agency since they devise plans after careful decisions to make sure that the work done is satisfactory to both the consumers and the clients. We always look forward to working with them.
We've been able to fill the gaps between our organic and paid initiatives, which has allowed us to allocate our budget and resources.Thanks to Mahek Bassan, their brand strategist, we have forged a fantastic connection with them.
The spirit of the team to meet deadlines was appreciable. Their sharp insights and recognition of our target market opened our eyes, which improved the campaign's effectiveness. Also, it provided good value for the money.
We have always placed a strong emphasis on digital marketing and advertising, but thanks to Vavo Digital, we can outsource our needs to nano and micro-influencers who handle everything from campaign design to implementation.
CONTACT US
Book your Red Carpet
Welcome




Call

Now!