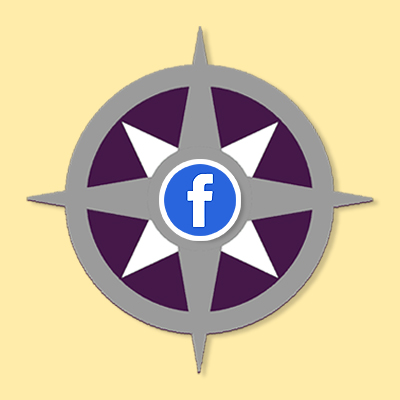 Facebook Introduces 'Creative Guidance Navigator' to Provide Marketing Stats and Tips

Have you ever noticed that some of your Facebook ads drive less engagement or fewer app installs? Do you know why that happens? It might be because of poor or average-quality visuals. Or maybe because of a poorly executed strategy.

But why are we telling you this all of sudden?

You can save yourself from getting into these traps and boost the performance of your ads. Wait, what? Yes! But how?

Hold on! Let us reveal that to you. Facebook has recently introduced a new 'Creative Guidance Navigator' for marketers to provide valuable marketing tips and statistics. To put it simply, it is a mini-website for various ad tips & notes that will help in improving your ad quality and leveraging your content strategy too.

It is a simple and aesthetically pleasing website that shows different notes that brands can use for their ad creation. Businesses have distinct goals and are even categorized under diversified industries. Hence, they can filter out these notes according to their preferences. Facebook's Creative Guidance Navigator allows users to filter by platform, format, industry, region, business size, and objective.
As you know, these tips and notes are exclusively curated by Facebook.
A mini website is yet so detailed and easy to navigate!
That's not it! Users can even have access to other options like sources, case studies, and how-to guides. As far as graphics are concerned, they can even download them for the purpose of sharing or reusing.
Facebook is going the extra mile to help brands in capturing newer ways to approach their ad strategy. The marketing world is dynamic and wants marketers to stay energized and passionate about leveraging new marketing tactics.
But you know that fact, right? It's better to follow the appropriate tips rather than creating ads without any prior knowledge!
Not only big brands but smaller businesses need to deep dive into amplifying new and unique strategies too. After Apple introduced its 'Privacy Policy in its iOS 14.5 update, it has become challenging for brands to tap a large audience base.
Established businesses might already have a trusted and loyal consumer base. But what about small brands or startups? It is essential for them to adapt to new marketing tactics in order to grow their business.
And Facebook's Creative Guidance Navigator is one way to improve their existing brand performance and boost engagement.
Moving on further, remember we mentioned how it even allows users to have access to case studies and how-to guides?
Guess what? The how-to guides are downloadable too, in case you want to preserve them for future use. Surprisingly, these how-to guides are available for different tips and notes like 'Drive purchase intent efficiently by combining brand ads and branded content, Boost return on ad spend with a strong visual identity, etc.'
You can find in-detail guidelines about how brands can align a particular tip with their strategies. In these how-to guides, Facebook has given guidelines about how brands can achieve effective results with Facebook ads. However, these guidelines may differ based on industry, platform, objective, etc. The trick is to use it according to your needs and preferences. Didn't get it yet? Don't worry! Let us help you to clear your confusion.
As we said before, every business has distinct goals. Suppose your goal is to boost audience engagement with your brand. Now, what can you do to achieve this goal? Are you sure of the strategies you want to leverage with your campaign?
If not, then this is where Facebook's Creative Guidance Navigator comes into the picture. You can go through one of the notes titled "Want to boost audience engagement with your brand? Build a sense of intimacy in in-stream ads."
Click on the how-to guide button. Through this, you can get a unique perspective towards creating ads for your business. It tells you about the types of video ads you can create, resources for successful video advertising, etc. And as far as case studies are concerned, successful stories always motivate one to push their limits and aim higher.
Does advertising look easy, fun, and exciting to you now?
Facebook has always been coming up with new features to encourage brands to make full use of their creative freedom.
And now, with Creative Guidance Navigator, they are even helping big to small businesses to create their ads properly and execute their brand strategies very well!