PYJAMA DAY 2022: VAVO DIGITAL CELEBRATES PYJAMA DAY WITH FULL ENTHUSIASM

Pyjama day is celebrated on April 16th and encourages everyone to go to work while wearing their favorite pair of pyjamas. Although the origins of this enjoyable holiday are unknown, the date of the holiday implies that it was intended to provide American taxpayers a day off after Tax Day, which falls on April 15. In recent years, numerous celebrities have participated in the day by appearing in public while still in their pyjamas.

Pyjamas, sometimes known as pyjamas or jammies, are loose-fitting garments worn on the body's lower half. While most individuals only wear them to bed, in some areas of the Middle East and South Asia, men and women dress casually during the day.

DID YOU KNOW? that the word "pyjama" is derived from the Persian word "payjameh," which means "leg-garment."
Why Celebrate Pyjama Day?
If you run a business, we recommend that you consider getting involved in wearing your pyjamas to work day. Not only is this a fun and silly idea, but it can also bring some benefits to your workforce. For example, getting everyone involved in an activity like this creates a sense of unity and team spirit. This can work wonders in terms of productivity and the group dynamics at your business. 
Additionally, it presents a beautiful chance for branding. You can capture pictures of your squad to post on social media. This is a fantastic method to guarantee that you are part of the online trend on this date, which can significantly help your online visibility and develop a fun and exciting brand image.
HOW TO OBSERVE #WearYourPyjamasToWorkDay
Put on your favourite PJs and go to work.
Make a celebration out of it and plan with your colleagues.
Remember your robe and fluffy slippers.
The person who wears it best should receive an award.
Use the hashtag #WearYourPajamasToWorkDay when posting group images on social media.
Vavo Digital Celebrates Pyjama Day At Work With Full Josh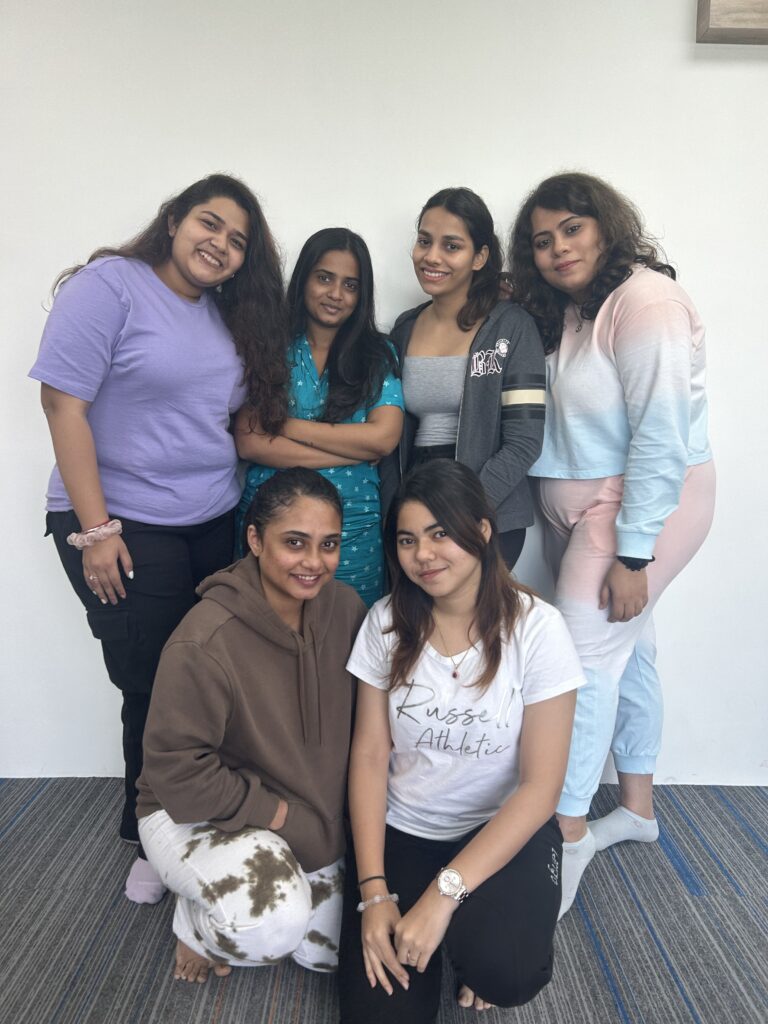 National Pyjama Day, also known as national wear your pyjamas to work day, is observed on April 16. There is no significant reason for selecting April 16 to celebrate pyjama day. Hence, we decided to celebrate it on October 14. 
To mark National Pyjama Day, the whole team at Vavo Digital wore their colourful pyjamas to work, including our fashionista founders, Neha Puri And Radhika Agrawal.
It was a fun employee engagement activity to do. We played a lot of fun challenges, clicked group photos, and made reels (of course). Having such a fantastic day at work made everyone take a break from their monotonous routine.
We at Vavo Digital think fostering a culture where being eccentric, strange, and humorous is valued brings out the best in people's minds.
About Us
We are a young and highly motivated team from different backgrounds, All working together to execute some out-of-the-box marketing campaigns. We are positioned as a one-stop-shop solution for any social media activity that a brand requires to undertake and execute impactful campaigns.
Eager to join us? Please send your resume to hr@vavodigital.com and get a chance to join our growing team.