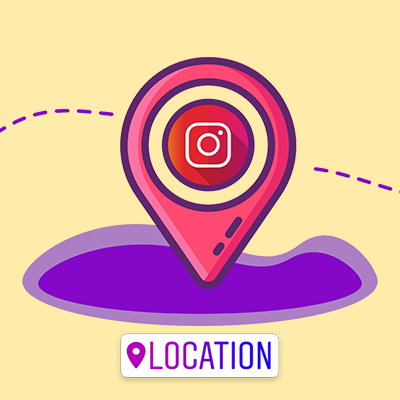 Why Does Location Tagging Matters on Instagram?

Do you ever look at some pictures and feel magical? Have you ever had a smile on your face after looking at such magical pictures? We all have had that beautiful smile for sure.

And Instagram did make itself as pretty as a picture. Oh well, its users sure have contributed a lot to making this platform aesthetic and elegant.

Instagram has become a hub for sharing beautiful images. Whether it is someone sitting on a beach, vacationing, or having their favorite food at a restaurant. You always see people focusing on uplifting their Instagram game!

However, it's the same with brands too. They are pretty much aware of how this social media channel has come a long way. And how important it is for brands to establish their presence on it. Through their tremendous marketing strategies, many brands have sure captivated their audiences' minds. But they are aware that this is not enough. They have to be aesthetically pleasing too!

Are aesthetics this important? Duh!

If you analyze Instagram, you will see that most brands nowadays keep their feed appealing to the eyes. And guess what? It's not just the feed but a particular post too.

We are sure you might have seen posts that might have blown your mind. But do you know what makes them more attractive? It's not just the picture but captions, hashtags, and? And location tagging!

Yes, absolutely! All these things matter!

But why is location tagging important? Well, it helps Instagram posts to perform better. All of us always knew that hashtags improve reach and increase brand awareness.

However, did you know that location tagging does the same too? Yes, it not only enhances your reach but even lets your audience discover your brand! You might be wondering how!
All thanks to Instagram metrics! Like hashtags, one can even tap on a particular location and see the posts related to the same. How amazing is this?
As said, brands can leverage it with their marketing strategies to let their customers find them. And location tagging with influencer marketing? A match made in heaven! Don't believe us? Let us make you understand it!
Suppose you are a restaurant owner and have collaborated with a food influencer. Now, if the influencer geotags your restaurant on his post, there are higher chances that more people are going to search for you. It literally works like a map! And we all know the amount of influence that an influencer has on his audience.
Consumers today are most likely to visit places recommended or visited by influencers. Why? It's obvious! Loyalty, trust, and authenticity play important factors.
So, there isn't space left for any confusion!
However, location tagging isn't just limited to cafes or restaurants. One can geotag a travel destination, art galleries, museums, salons, etc. It sure serves as an important tool for brands to extend their reach and increase their brand visibility.
And did you know that posts with location tags receive 79% more engagement as compared to posts without any location tags?
Not only this, location tags can be used in stories as well.
The trick is sure to align these tags well with your content strategies!
Also, it's not just the big brands but even local brands that can use geotags to their advantage. Pandemic did leave everyone devastated. But it even gave rise to local brands.
We saw a huge number of people coming forward and showing their love and support to these brands. Vocal for Local has surely come a long way. And it looks like it is going to be there for a long time now!
While the local brands strategize their marketing campaigns, they should even consider location tagging. It can amplify their reach for local customers. Apart from this, they can collaborate with local influencers for a long lasting impact on the consumers.
We know many startups and local brands have always been worried about the authenticity and cost of the influencers. Guess what? They don't need to worry about it anymore!
Nano and micro influencers can solve this problem for them. Yes! These influencers have been found out to be more engaging and authentic than mega and celebrity influencers. To add on, their followers resonate with them to a greater extent because of the skills and knowledge they carry with themselves!
At VavoDigital, we aim to bring brands and influencers together to curate remarkable campaigns. So, it's time to leave all your worries aside!
Oh, you might even be wondering about where the location tag appears? Well, right under your username!
And how to tag a location on Instagram?
After selecting the Instagram picture, tap on 'Add Location'.
Search for the location you want.
Select that location and post the picture.
It's just that simple!
If you haven't been using location tagging, don't worry! Now that you have understood why it matters, start leveraging it properly!