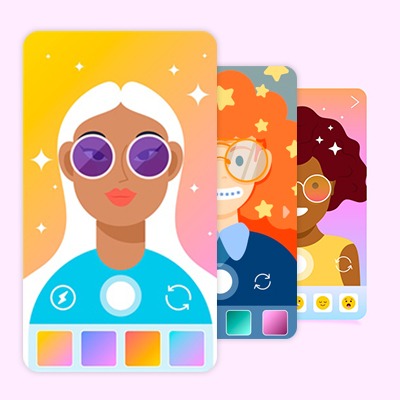 AR Filters As a Legitimate Marketing Tactic!

People who are a part of the digital marketing industry are always boosting themselves up to leverage the changing marketing tactics.

But why should brands keep changing their marketing tactics? There are plenty of reasons behind the same.

1) To achieve the new objectives of a business

2) To generate more quality leads

3) Old marketing tactics are not working in a brand's favour

4) The marketing industry has set new trends

These were some basic reasons why brands often change their marketing strategies. We are pretty sure there are several other reasons too. However, of late, there is one marketing tactic that has attracted a lot of attention from several brands. Putting it simply, this tactic has proven to be successful for a lot of brands and has generated higher engagement too.

We know you are curious to know what we are talking about. So, let us break this to you! We are talking about the powerful and viral AR Filters. Yes, you read it absolutely right!

But before we deep dive into why AR Filters can be used as legitimate marketing tactics, let us understand what it is exactly!

An AR Filter is nothing but computer generated effects that are superimposed on real life images. Now, you might be thinking, why do people use such filters? Well, these AR Filters can change the perception of real life in an entertaining and educational way.

And for brands? If brands choose to leverage AR Filters creatively, they can successfully attract a huge engagement and build billions of impressions. This only sounds interesting. Imagine several brands have used this marketing tactic already and gained appreciation from the audience.

We are pretty sure you are still wondering how AR is gaining a lot of attention and engagement from people? Umm… do you remember the game, Pokemon Go? Have you gotten excited after reading this? Yes, you would be because this was one of the most entertaining games that got many people to fall for it. And it was nothing but the outcome of perfectly used Augmented Reality!

Now that you have understood why Augmented Reality is powerful, let us dive deep further into AR Filters being used as a legitimate marketing tactic by brands. These filters are majorly being used on Instagram. Like, when a brand decides to customize AR Filters according to its objectives or business, it can connect its brand's name and account to the filter.

It's like you are not only sharing a customized filter but your brand too. Your audience is not only engaging with the filter but with you too!

AR filters have also proven to have an average engagement time of 75 seconds that is 4 times more than the video content. How amazing is this now?

Apart from this, these filters can increase reach, conversions, and generate quality leads. It also has the ability to increase brand awareness and build brand authority. All it demands from you is to be as creative as possible.

But why have AR Filters suddenly gained so much popularity? AR has been there for a decade now. And due to the pandemic, the social media usage has literally increased a lot. It's like people today are breathing social media.

Today the first thing a person does when he/she wakes up is not exercising or reading a newspaper, but scrolling through social media.

And the best thing about AR Filters is that brands can always add a personal touch to them. Suppose, there is a beauty brand. They can create filters wherein they are showing their audience what a certain lip colour might look like on them. Or else, instead of lip colour they can even use products like kajal, mascara, etc. It's completely on these brands about how creatively they can use the AR Filters.

Customers can try the product online before purchasing it. It even gives them the confidence in the brand's product.

It even has 70% better recall than any other form of content because there are multiple things you can do with the AR Filters like:
Face Filters
Makeup Filters
Mini-games AR Filters
Try on products
Real world effects, etc
And you don't even need to worry about the campaign performance too. Like any other content format, you can even get a detailed analytics to understand your audience too.
For brands, who don't want to limit themselves on Instagram, they can even publish or post their created AR Filter video on Facebook too. Many brands usually create these filters on Facebook by using the Spark AR Hub.
In case you are wondering what Spark AR Hub is, let us tell you. It enables users to create their own AR Filters, and even manages, tracks, and understands the performance of these filters.
Moreover, people can even use your filter by tapping on Try Now in your AR Filter story. This can help in attracting a vast audience base. Brand-influencer collaboration for AR Filters can help in increasing brand visibility too.
To wrap up, AR Filters are being used by multiple brands on multiple platforms. Social media is exciting, so you should definitely try to align AR Filters in your campaign.