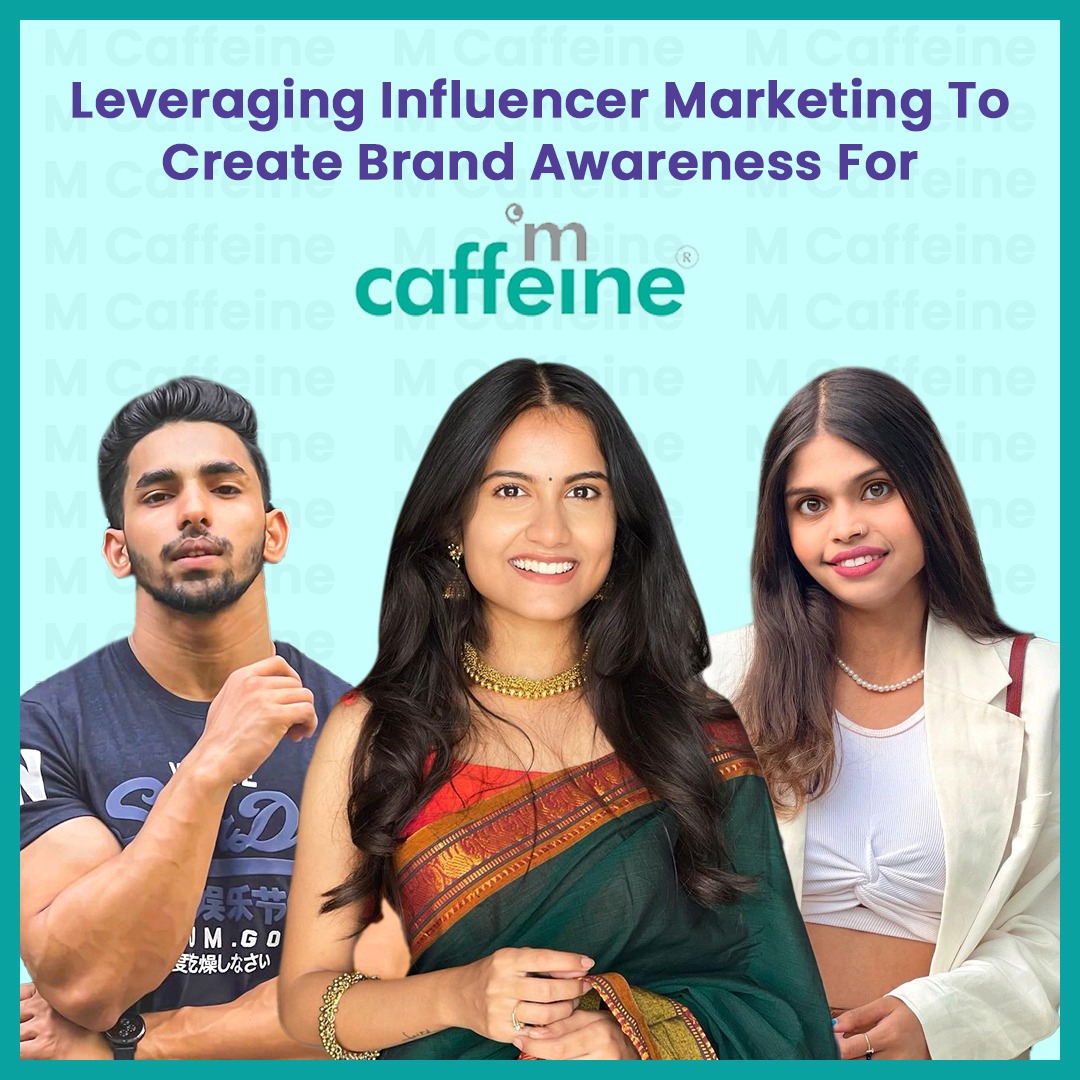 Leveraging Influencer Marketing To Create Brand Awareness For mCaffeine

In today's digital age, influencer marketing has emerged as one of the most effective ways to build brand awareness and reach a wider audience. By leveraging the popularity and influence of social media personalities, businesses can promote their brand and products to a targeted and engaged audience.

We will explore the power of influencer marketing in building brand awareness for beauty and lifestyle brands, specifically focusing on how mCaffeine, a famous personal care brand, has successfully leveraged this marketing strategy to drive growth and engagement.

Most brands agree that influencer marketing attracts high-quality customers, with 82% believing that customers from influencer marketing campaigns are of higher quality than customers from other types of marketing.

Now, without further udo, let's talk about our campaign with mCaffeine
Vavo Digital X mCaffeine
We recently had the opportunity to run a brand awareness campaign for mCaffeine, where we deployed a group of macro influencers to showcase the brand's unique product offerings and benefits. Through strategic planning and execution, we were able to help mCaffeine stand out in the highly competitive personal care market and generate buzz among its target audience. The campaign resulted in a significant boost in brand awareness and engagement, demonstrating the power of influencer marketing in driving growth for businesses.
About mCaffeine
mCaffeine is a popular personal care brand that offers a range of caffeine-infused products, including face wash, body scrub, shampoo, and more. The brand is known for its unique blend of natural ingredients and caffeine, which helps in rejuvenating and energizing the skin and hair. mCaffeine is committed to providing high-quality and effective products that cater to the needs of modern consumers.
Objective Of The Campaign
To create awareness about mCaffeine's coffee mood kit as a gifting solution through Influencer Marketing.
Our Solution
mCaffeine wanted to capitalize on people's emotional attachment to gifting by positioning their coffee mood gift as the ideal gifting solution for everyone and every occasion. We ran this campaign with the help of five macro influencers. For this campaign, we focused on beauty and lifestyle influencers and the deliverables were reel/static posts & A video story.
Campaign Summary
mCaffeine, a popular brand that offers caffeine-infused personal care products, recently launched an influencer marketing campaign with us to promote their Coffee Mood Kit as a gifting solution. The campaign aimed to increase brand awareness and generate sales by leveraging the reach and influence of macro-level social media influencers.
The Coffee Mood Kit, which includes coffee-infused skincare and haircare products, was positioned as a unique and thoughtful gifting option for coffee lovers. To promote the product, we collaborated with a group of macro-level influencers who have a significant following on Instagram and other social media platforms. These influencers were carefully selected based on their audience demographics, engagement rates, and content relevant to the brand.
The influencers were provided with the Coffee Mood Kit and encouraged to share their experience with their followers through posts, stories, and reels. The content shared by the influencers highlighted the benefits of the products, their experience with the Coffee Mood Kit, and the ease of gifting it to their loved ones.
The campaign generated impressive results, with the influencer's content reaching a wide audience and generating high engagement rates.
Overall, the campaign garnered Impressions : 800k+, Link Clicks : 320+, Likes : 120K+ , Comments : 25K+ ,Views : 1.5M+ ,Reach : 1.5M
Influencer Marketing: Outlook
According to projections, influencer marketing will continue to play a significant role in numerous marketing strategies in the future. Although it is anticipated that the market will reach $84.89 billion by 2028, many marketers are more interested in influencer marketing trends for 2023. It's critical to comprehend these trends so that your attention is directed in the appropriate direction because this section of the marketing industry enjoys greater popularity, demand, and spending power.
We can assist you in enhancing your brand name whether you are a startup with a few niche products seeking market exposure or a major company eager to try out new products.
Vavo Digital is a one-stop shop for marketing plans on a justified budget. If you are interested, please contact us at hello@vavodigital.com and we will begin your dream campaign with you.