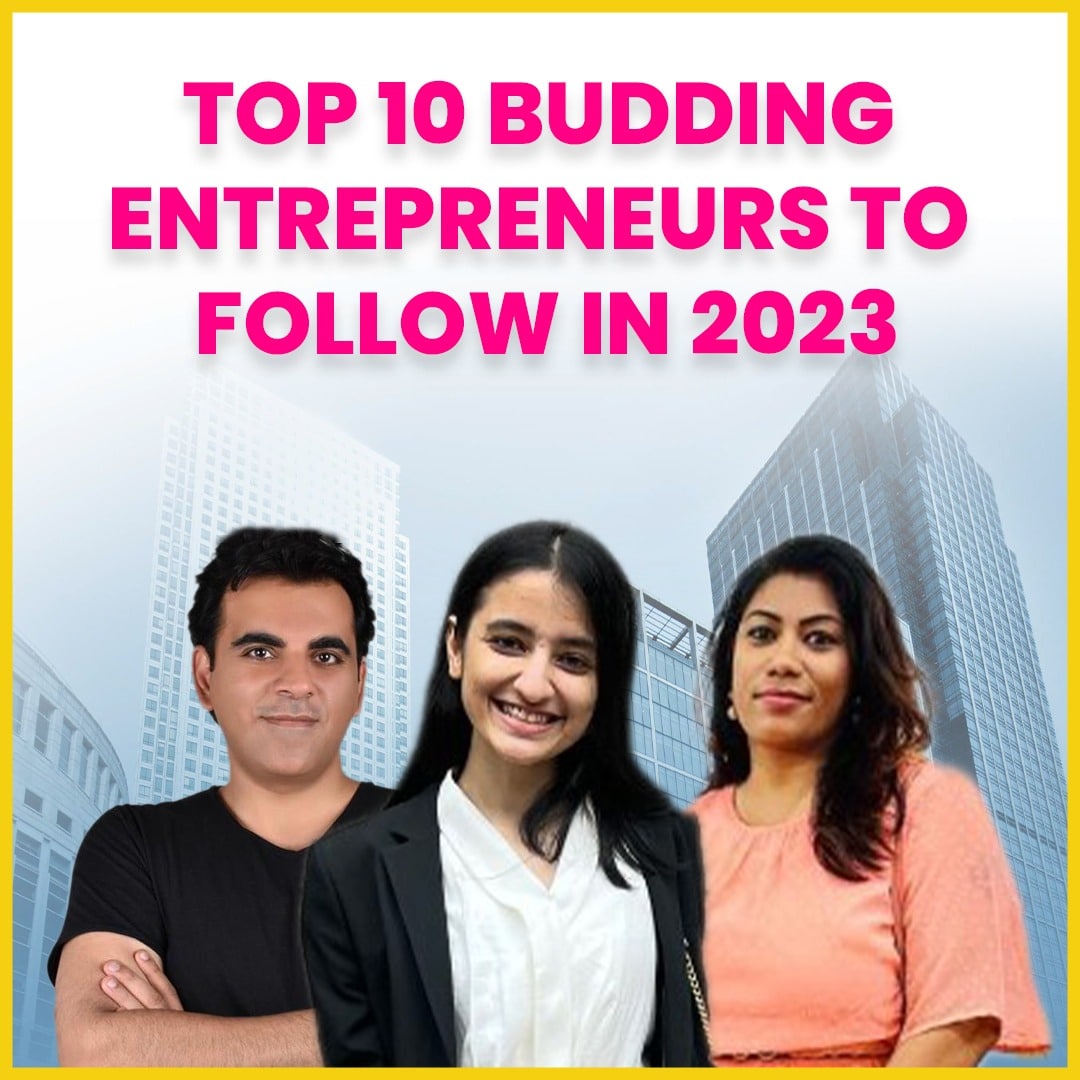 Top 10 Budding LinkedIn Entrepreneurs To Follow In 2023

Indian entrepreneurs are making their country proud worldwide. When we say it we mean it! Today, there are millions of entrepreneurs in India who are playing their part in transforming the economic and financial landscape of this country.

We cannot ignore the importance of our budding entrepreneurs here. We are going to introduce some fresh faces in the field of entrepreneurship so that you can know how rapidly we are progressing toward a bright future.
Presenting you these top 10 budding LinkedIn Entrepreneurs! Here we go!
Akash is on our list because of his vast experience in the field of manufacturing. He co-owns ZOFF as "Zone Of Fresh Food". The purpose of ZOFF is to introduce rich and traditional Indian spices to the world!
He is a proud co-owner of India's first brand to co-operate with Air Classifying Mills that keep the richness of the spices intact. From the aroma of the oils to their texture, ZOFF will tickle your taste buds like an exotic food brand on all counts. He has also appeared in Shark Tank India Season 2!
We have Anooja who is a master of wearing multiple hats and appearing as one of the biggest budding entrepreneurs inspirations for Indians. She manages two ventures currently named, "Ourea" and "Flexicloud".
Ourrea is a multipurpose and range business consultancy firm that offers effective solutions to marketers. Flexicloud is a technical service supervised by Anooja for providing clients with cloud solutions.
Ramanjeet comes with an extensive entrepreneurial background. He has also successfully used his knowledge in building up a remarkable FinTech brand named "Finocontrol". The company offers FinTech services to clients who want to explore investing with a modern perspective.
Trisha owns Dr. Vaidya's and has served the brand as a COO too. We admire Trisha for her entrepreneurial knowledge of Investor and Ops. Her unbeatable technical skills make us mention here on the list so that you won't miss out on her entrepreneurial talent.
Arihant owns " WabbaLubbaDubDub Pvt Ltd". As intriguing as the brand's name is, so do the services offered by Arihant's venture. It is a full-range meme company that partners with hundreds of marketers out there. Their motive is to seamlessly manage the content, distribution, and monetization for the marketers out there.
He has founded a disruptive consumer brands company called "Jimmy's Hustle" which comes under Radiohead brands. A mutual collaboration of different experts gave birth to this company. Basically, a soul-refreshing energy drink is a great contribution of Ankur to the world of entrepreneurship.
His brand "Zippee" is a bridge between the D2C brands and their customers. This brand is one of Indias's most reliable online delivery platforms for safe and seamless deliveries of goods to customers. Brands simply connect themselves with Zippee and deliver the orders to the customers in no time in a safe and secure way!
You can easily spark your inner content creation skills with the help of Palak's "CreateX". A flagship content creation mentoring agency that supports budding content creators for this purpose and trains them to monetize from their content as well.
Madhur has a strong sense of business development and his speaking skills have inspired hundreds of entrepreneurs out there. He takes great interest in highlighting different aspects of entrepreneurship for youngsters as well!
She owns "Social Media Dissect". The name might give you a hint already. Her venture is a firm that analyzes different forms of content and their impact on the market for its clients. Aleena has curated her venture in such a way that marketers can hire Social Media Dissect for getting in-depth technical analysis of effective content strategies for their brands.
The Final Say
Here you have the top 10 LinkedIn budding influencers to get inspired from! With their unbeatable entrepreneurial skills, we hope that now you, too,  can take first step towards the development of your venture!
We at Vavo Digital provide you with effective digital marketing strategies that come in handy for your budding ventures. Our experts help you with the appropriate marketing so that your brand can soar above the competition no matter what! So dont delay further, drop us a line at hello@vavodigital.com!