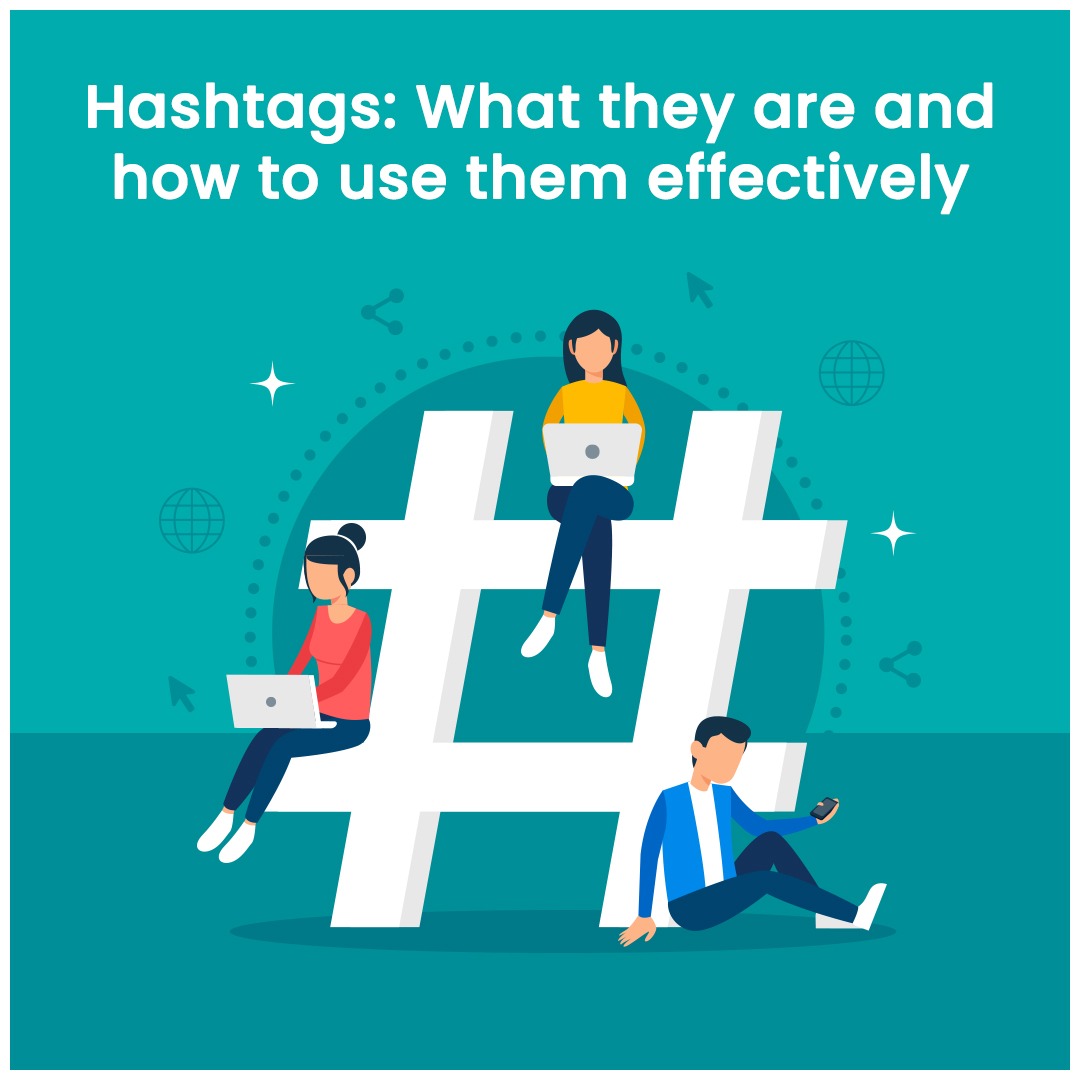 Hashtags: What they are and how to use them effectively

You might be using hashtags wrong all this time! So do you really need to include hashtags in your content?

Well, marketers like you usually freak out when it comes to using hashtags. What if we say without hashtags your SMM strategy is useless? Hashtags have a great potential to positively impact your brand and get it desirable reach as well.

The tweets of a single hashtag are more likely to have a 23% higher retweet rate as per the statistics. There have been so many misconceptions about using hashtags for your social media posts. However, we are going to put a full stop to these and take a different look at hashtags and how to use them effectively.
Defining Hashtags in Simple Words
Hashtags (#) can be words and numbers for grouping similar content on social media platforms. Every social media platform has different hashtags. It does not mean they are unique but you cannot use hashtags of Instagram on Linkedin. Social media platforms allow you to include hashtags in different areas like bios, and descriptions other than at the bottom of your posts.
3 Major Reasons Why Hashtags Are Your Lifesaver!
Hashtags are an incredible asset to grow rapidly on social media. These are useful when you want to break the shackles and fully take advantage of social media to reach a newer audience.
Hashtag Boost Engagement!
Yes, that's our hashtag right there. You need to know that hashtags can boost engagement on your social media platforms. So that your brand can participate among its rivals and even giants of the industry. Hashtags can also draw the attention of new audiences toward your products and services. It means a huge weapon to fetch more reach.
Ever Used Hashtags for Brand Awareness?
You need to ask this from yourself if you are still speculating about hashtags. Low-competition hashtags are crucial for skyrocketing your brand awareness. It means if your brand is sinking on social media platforms, you can start using hashtags for keeping it alive in the longer run.
You can group your content under a single hashtag which will allow the audience to find this content easily through a hashtag. For instance, if you own a skincare brand, you can use hashtags like #skincaretips, #skincareessentials, and #skincareroutine with your posts.
Wait, you are actually a skincare brand? It's a good time to check out the top 8 rising skincare influencers in India and see if any of them fits best to promote your brand!
Give Some Extra Kick to Your Posts With Hashtags
Hashtags are for including your posts to a group of topics that people are actively engaging on and searching for. These also give your posts an edge because your audience can easily find these under the same hashtag. Also, these can prove to be a great differentiator for your content to set it apart from the others. It ultimately helps with boosting the reach of your brand.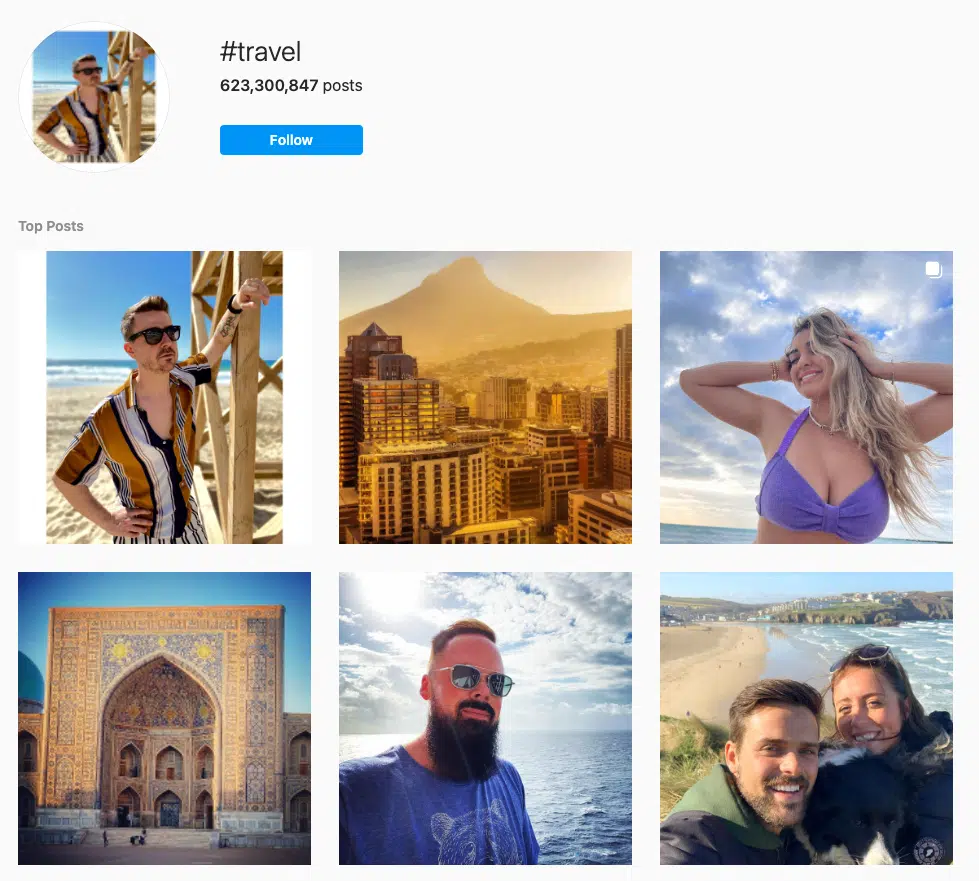 Credits: Hootsuite
Shake Hands With Influencers for Exploding Reach!
That's what you need to do right now! Influencer marketing comes in handy when your brand is in dire need of engagement and conversions. Influencers use relevant hashtags and can impressively promote your brand through these.
But how do you find a perfect influencer for your brand? Trust us, it's a no-brainer! Try our SEHAYE app for introducing your brands to the most popular influencers! It lets you spot the right match of influencer for your brand and you can still explore various options. So stop fretting and download SEHAYE right now!
Why You Need Hashtags in the First Place?
Let us guess, you hate irrelevant and spammy content on your feed. Well, hashtags save you from this because these separate your preferred choice of content.
Hashtags are inevitable for enhancing the user experience and brands should know it.
Hashtags are also clickable and shareable which makes them easier to navigate by the audience.
Posts that include hashtags have more chances to perform better as compared to those that do not.
Closing Remarks
The year 2023 is all about how well you can use your hashtag game for your social media platforms. Hashtags allow you to shape new and better relationships with your audience, and make content consumption easier for them and accessible. Vavo Digital can help you with better usage of hashtags for your social media so that you can always stay ahead of your competitors in this regard.
We at Vavo Digital – a flagship digital marketing firm help forge unbreakable bonds between marketers and influencers, shed light on effective influencer marketing strategies and introduce perfect influencers to the marketers looking for them. So don't delay in sprinkling some game-changing hashtags throughout your content! Need to know more? We will help! Ping us at hello@vavodigital.com!