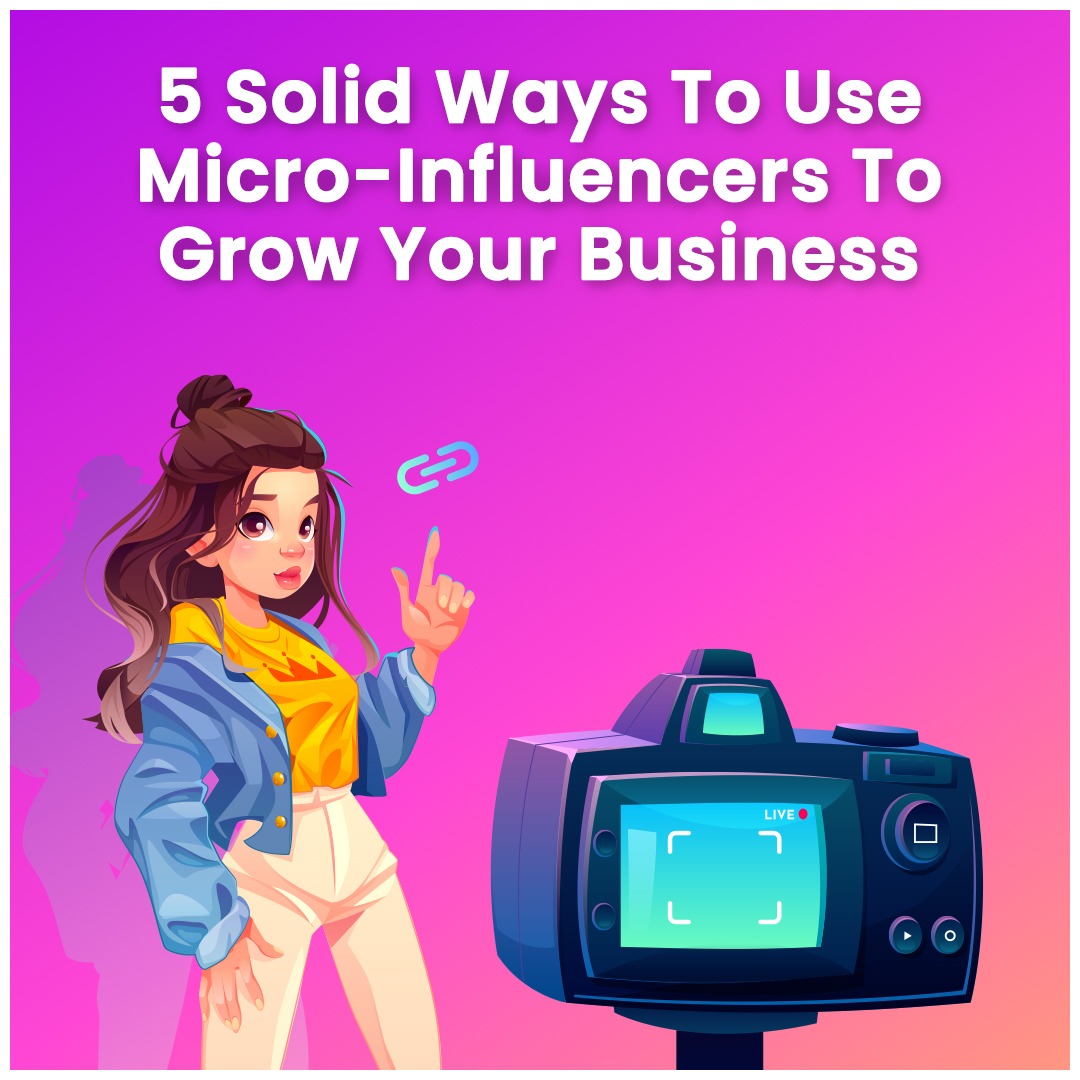 5 Solid Ways To Use Micro-Influencers To Grow Your Business

Outdated forms of marketing are long gone! It's time to spice up your brand marketing with something special. Consider influencer marketing for this purpose!!! This type of marketing can ease brand awareness for you as well. 

Hold on a second! How can you use micro-influencers for growing your business?

Don't worry! We have got you covered!

We are going to describe to you 5 workable ways that would help you in this pursuit.

Before we start the real discussion. Let's see who do you call a micro-influencer?
Who is a Micro-influencer?
A micro-influencer is someone who has a bigger social presence than an ordinary person. However, their follower base is smaller than that of a celebrity. Their follower base ranges from 1000-10,000 followers on social media platforms. 
Some Popular Lifestyle Micro-influencers for you to check out!
Here you go with popular micro-influencers in India. It's time to start exploring different ways to use micro-influencers to grow your business! 
1. Niche Marketing Approach 
Let's face it! Instagram is packed with millions of micro-influencers these days. Since the platform is viable for blogging. You would see several budding influencers on this platform. Instagram gives you more chances for audience engagement. 
So if you hire a micro-influencer who is well-versed in the niche marketing approach. They would bring your product closer to their followers as well. 
 2. Identify Goals and Budgets
Influencer marketing empowers you for this! Influencer marketing campaigns cannot survive without identifying the goals and budgets. What are your goals? How much would be the budget for them?
For all the brands that leverage influencer marketing. The goals and budgets go side by side. Goal setting directly relates to brand awareness strategies. This further goes into audience engagement-building tactics at the same time.
One of the prime goals of your brand should be its prolonged fealty toward its customers. Are you staying true to your claims? The budget can vary as per the goals you set during influencer marketing.
 3. Viable Hashtags and User-friendly Content
You can also take the support of micro-influencers for this. You can ask them to use viable hashtags that fit with your brand's campaigns. These hashtags would provide the content with amplified reach.
 In this way, the audience would get to know about your brand more often on their feeds. Hashtags would merge with user-friendly content. So that other micro-influencers can also get a chance to interact with you.
You can never compromise on influencer-generated content when it comes to influencer marketing. Simple, entertaining, and persuasive is all that heart-stealer content would be for the audience.
 4. Authentic Storytelling
The growth of your brand cannot sustain without storytelling. Stories are now a new trend to increase brand awareness among the audience. Influencer marketing uses storytelling behind various campaigns too.
Hire micro-influencers who would share their stories about your brand with their audience. This would relate to them on a deeper level. Thus, they would get inclined to buy from you due to persuasion.
Brands frequently share information on their background, how they choose their name, etc. These posts facilitate audience engagement. 
You can also talk about your employees and their lives to get the users more involved.
Here's an example of an effective storytelling campaign by Okhai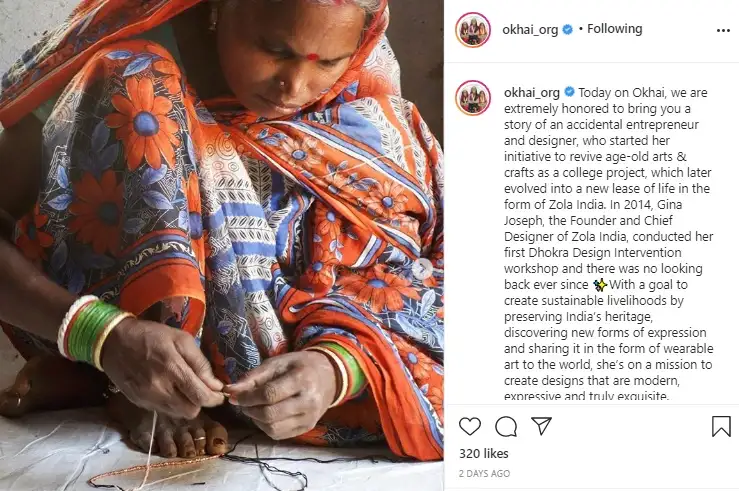 5. Optimized Content
Have in mind that micro-influencers execute highly niche-specific content. Owing to this reason, their content has more margin for optimization. Being a brand, you must follow the analytics for accurate content optimization.
Optimizing campaigns give you more odds to reach out to the masses. The data for this cause is different for every social media platform. You should not be having any doubts that optimized content is the backbone of successful influencer marketing campaigns.
So never underestimate the importance of optimized content during this process.  
Summing It Up
There is no doubt that conversion for a brand is a hefty process. That becomes obvious since every niche has throat-cutting competition these days. So how do you outsell your business rivals?
The answer lies in effective influencer marketing. This domain is growing at a gradual pace. However, it's a promising one. You can expect bigger returns if you depend on influencer marketing.
Vavo Digital, one of the leading influencer marketing agencies, understands the significance of micro- influencers in promoting products and services across all industries. To help spread your brand's message, we'll help you build relationships with influential people who are already producing high-quality content. 
Are you on a quest to learn more about how micro-influencers can help expand your business? Have a chat with us through hello@vavodigital.com and open your heart out to us!