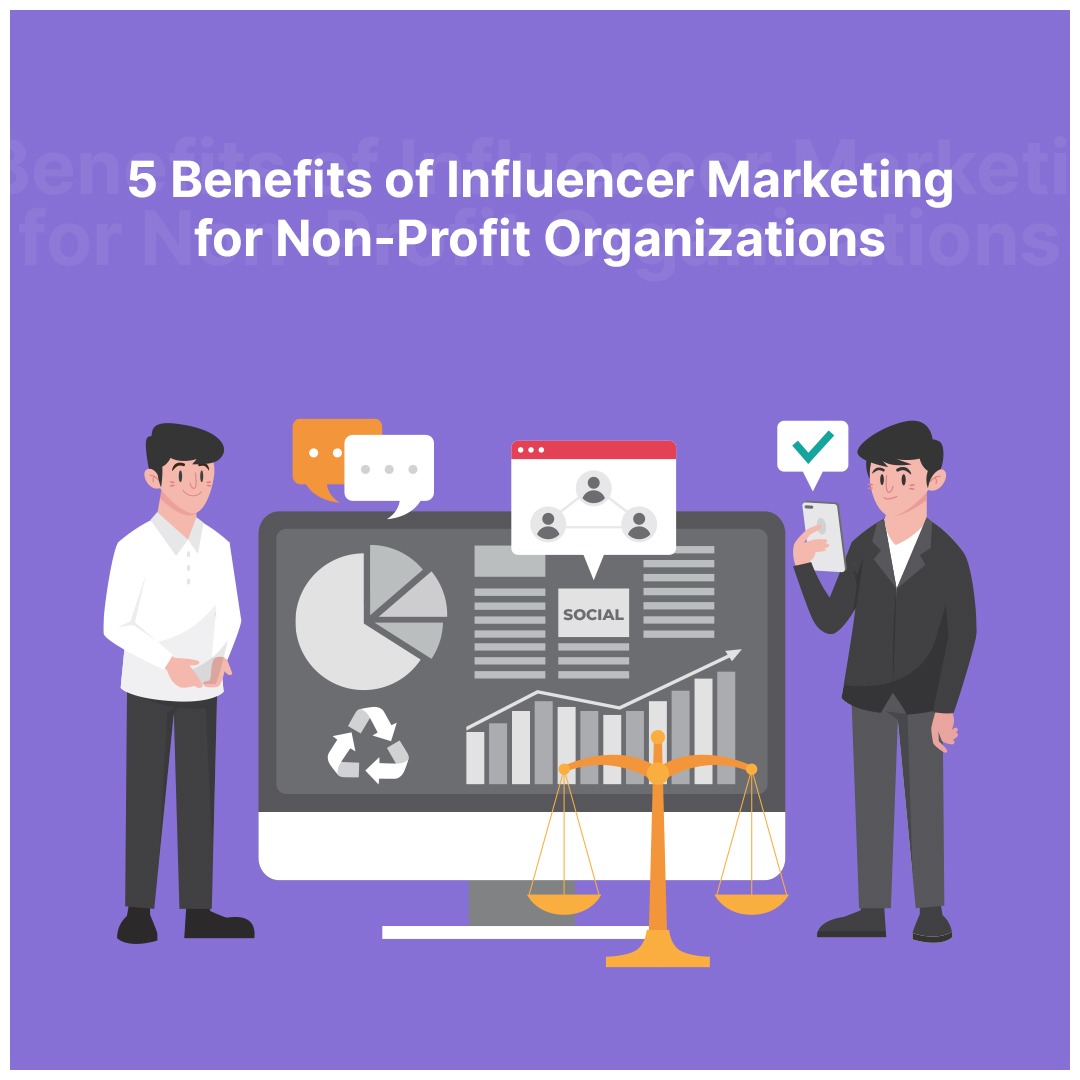 The Benefits Of Influencer Marketing For Non-Profit Organizations

Who knew that influencer marketing will prove to be highly effective for non-profit organizations as well? There is no doubt that today, several organizations that are serving mankind and helping to alleviate major societal and human concerns can increase their awareness by collaborating with different influencers.

Vavo Digital comes forward to shake hands with these organizations and provides them with infallible influencer marketing services to highlight their efforts to the people on a much deeper level.
We are going to see why non-profit organizations should seek professional influencer marketing collaborations in this post. So let's get started with our discussion without further ado!
Speedy Outreach For NGOs
The most important thing for these non-profit organizations is the brand awareness. It is because without amplifying their message to the audience, they won't be able to meet their goals at any cost.
When these NGOs collaborate with influencers, they can ensure better brand awareness. More people will be able to know about their services. So that they can reach out to them in their time of need.
For example, if one NGO houses rehabilitation services and helps recover patients from their addictions. Then, through effective influencer marketing strategies, they can maximize their outreach to the people who might be actually in need of them.
One Step Forward Towards The Right People
There is no doubt that if non-profit organizations will aim for influencer marketing, they can take one step forward toward the right people! What does it mean? It means influencers can promote their services to their audience.
In this way, there might be someone who is looking for professional help for which this particular NGO can help them out with their problem. On the other hand, when it won't happen, several people might get stuck into irreversible issues due to delayed response as well.
Better Validation
Here is how this happens! When an influencer endorses a non-profit organization, they are persuading their audience to give it a try. Since influencers always have a strong stance and they are their audience's favorite, there are higher chances of a validation boost for that organization.
In this way, they dont have to struggle much with the validation and credibility crisis at all. Therefore they can better help the people and reduce societal vices to a great extent. So it is clear that influencer marketing for non-profit organizations proves to be viable for improved validation.
Enhanced Content Creation
If you have been a part of an NGO, you already know that these organizations hustle around the clock for their purpose. Some NGOs also have time constraints due to which they cannot amplify and convey their message to the audience the way they should.
In all this, their brand awareness and credibility both suffer. This is where influencer marketing comes in. Influencers are experts in consistent and irresistible content creation which helps non-profit organizations leverage their content to their advantage. It means they dont have to struggle with the content creation at all!
Confirmed Social Media Presence
The best part about hiring influencers for collaborating with NGOs is the fast and guaranteed social media presence. Be it the backlinks for your website or social media engagement, influencer marketing helps with all of it.
Influencers are here to strengthen your position on social media so that you can appeal to more people to seek help from you through effective branding. In this way, this non-profit organization will be able to better do its job and save more people with its services on all counts. So if you are an NGO looking for some solid ways to boost SEO through influencer marketing, then it's high time for you to collaborate with an influencer!
Influencer Marketing For NGOs: One Fine Example!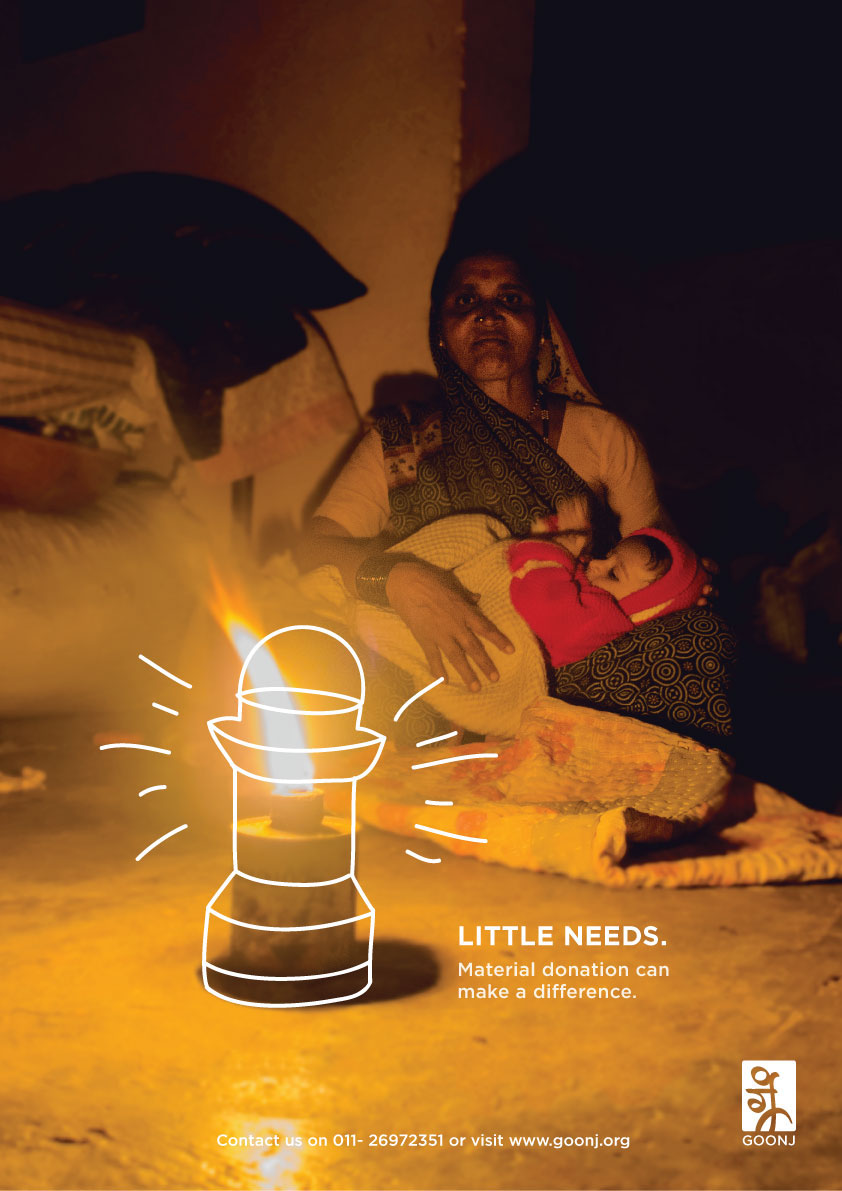 Credits: Goonj
Goonj: To create awareness about their work, Goonj, a nonprofit organisation dedicated to rural development, collaborated with social media influencers and bloggers. These influencers shared personal stories, developed compelling content, and pushed their followers to donate to Goonj's projects, resulting in increased donations and volunteer involvement.
Find The Best Influencer For Your Non-Profit Organization!
You don't have to stress yourself in finding the best fit of influencers for your non-profit organization. Sehaye is a Vavo Digital product that is your reliable partner to explore different options in this regard.
To Recapitulate
It is hard to deny the role of influencer marketing in fortifying the position of non-profit organizations. From better outreach to social media presence and much more, influencers are a fail-proof asset for NGOs to execute their operations effectively.
We are Vavo Digital – an influencer marketing agency that helps you with your influencer marketing needs. When you rely on us, you don't struggle with any kind of hustle at all. Our influencers collaborate with you for successful campaigns so that you can meet your goals easily. So if you are a non-profit organization looking for reliable influencer marketing services, knock at the door of Vavo Digital! Tell us about yourself at hello@vavodigital.com!