Top 10 Promising Micro-LinkedIn Entrepreneurs In India To Follow In 2023

Nothing can beat the stance of Indian Micro-entrepreneurs on LinkedIn! Over the years, our micro-entrepreneurs have been playing their part in shaping LlinkedIn's potential to their advantage.

There is no doubt that today LinkedIn is now more than a social hub which means these people and their ventures are the main reason behind LinkedIn's evolution! So what top picks you should be inspired by?

Also, what purpose do these micro-entrepreneurs serve on LinkedIn? We are going to take a look at that in this post!
Let's break the suspense and find out what these LinkedIn micro-entrepreneurs have got for us!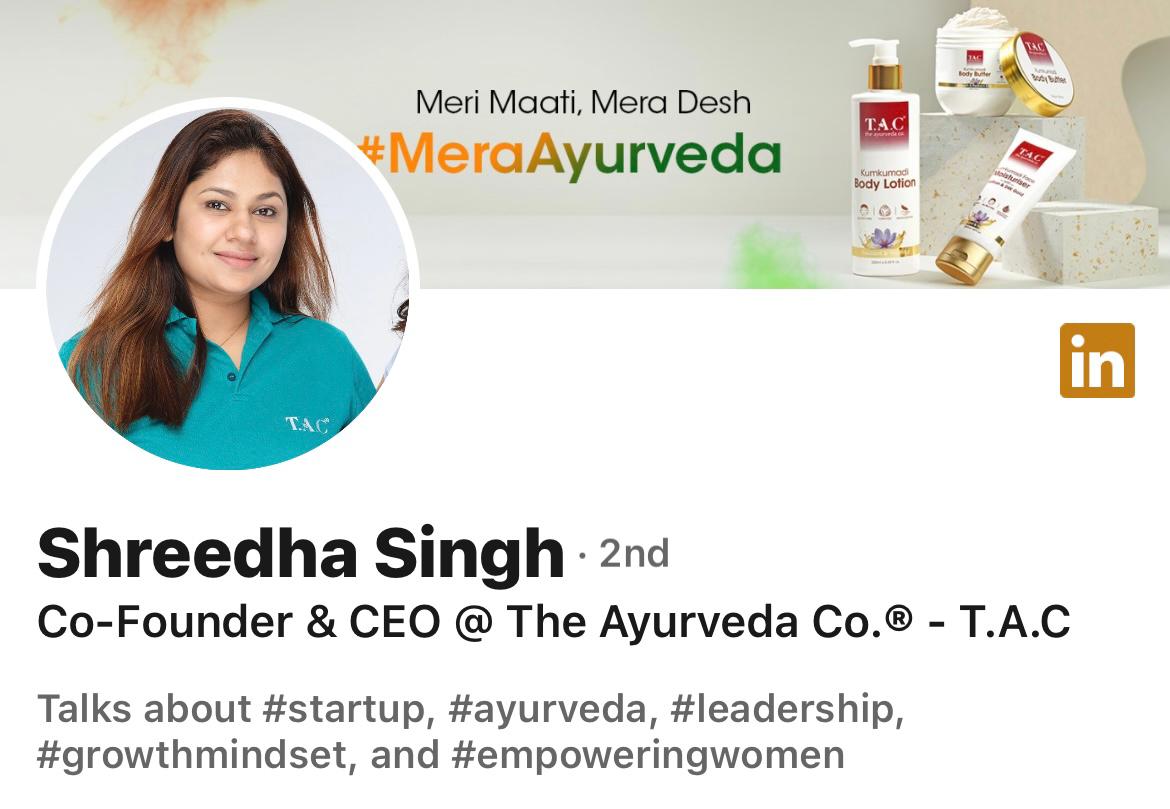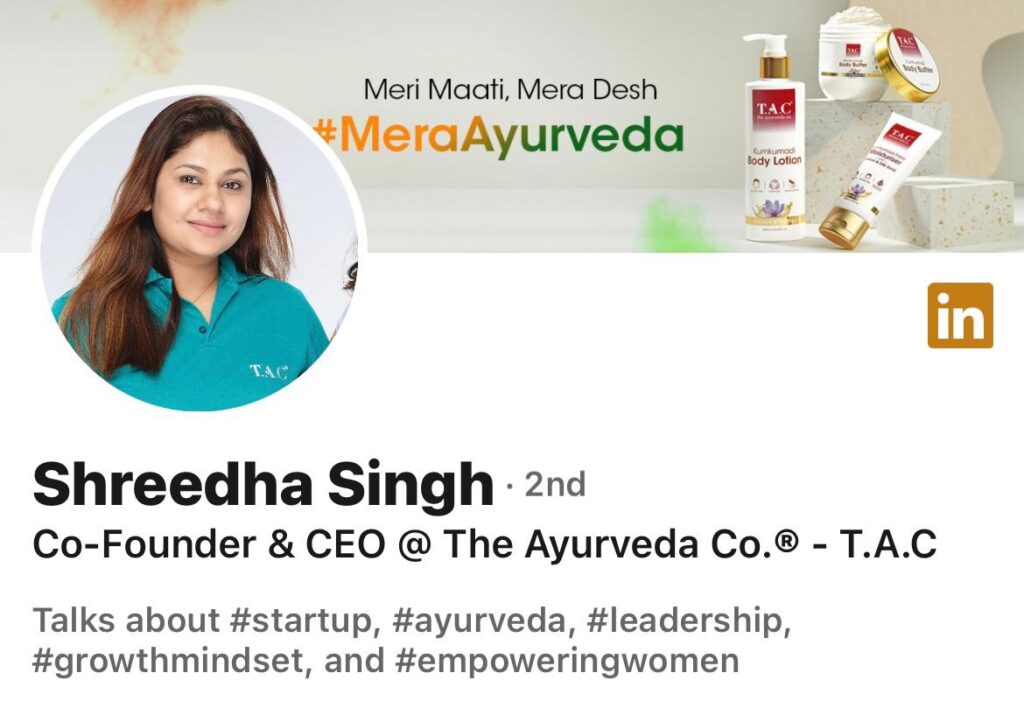 She is the CEO and Co-founder of "The Ayurveda" which is a well-established micro business in Gurgaon, Haryana. The Ayurveda is a retail personal health and hygiene care brand. You will find all the top essentials at The Ayurveda for opting for a healthy and hygienic life as well. So we have Shreedha Signh who has been successful in growing her brand in Haryana to change people's life!
So what's Sunny doing on the list? Well, he co-owns the "Crib" which is India's first property management app. It helps you organize your real estate dealings and details successfully to avoid paper hustle on all counts.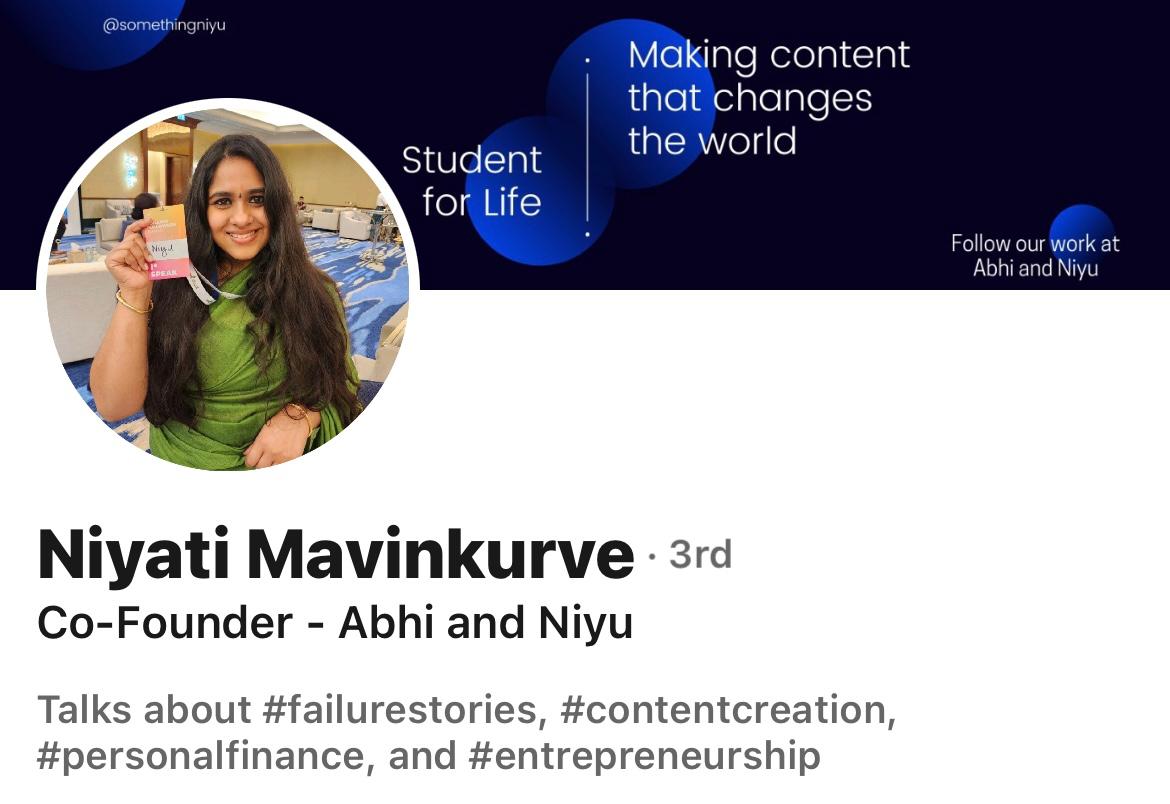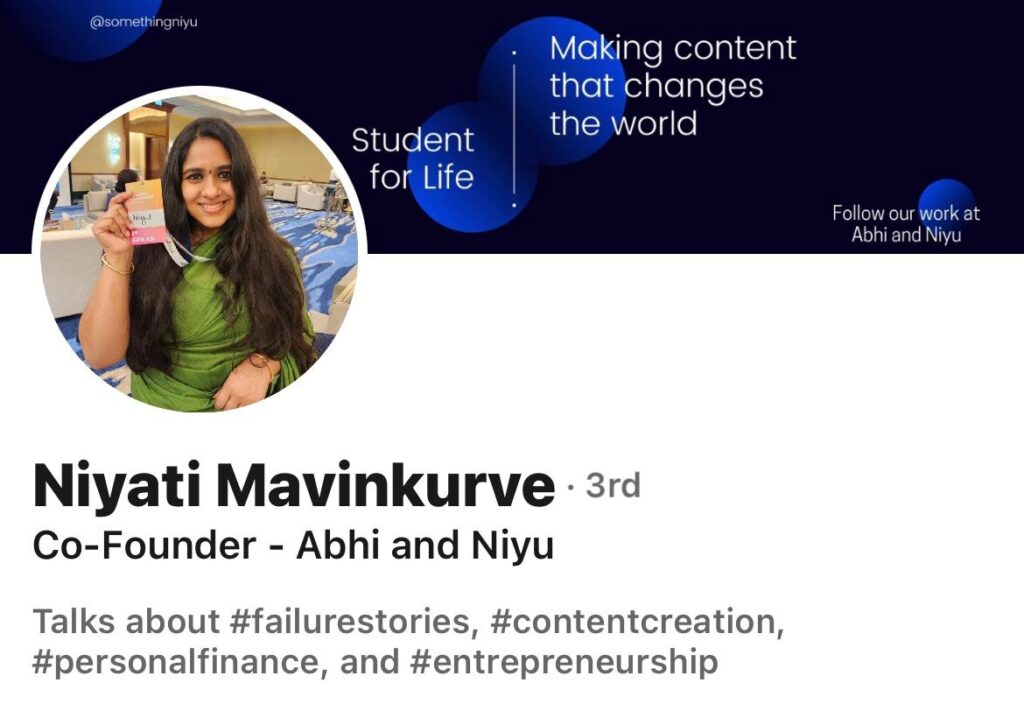 Our Niyati owns "Abhi & Niyu" which is a media production company that inspires people with real stories and positive news within India so that they can play their part in spreading love and kindness among their followers on a much deeper level.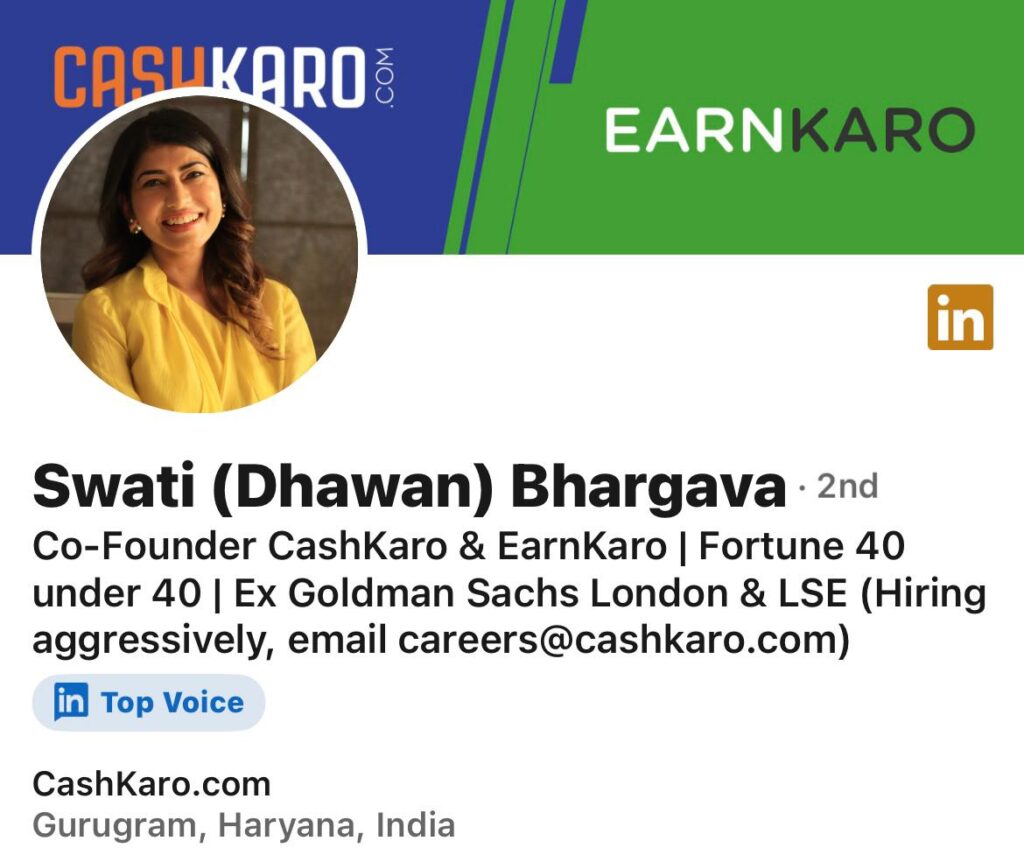 Swait supervises Cash Karo, Earn Karo which is India's biggest coupons and cashback site and has been funded by Ratan Tata, Kalaari Capital, and Korea investment partners. This platform has supported millions of people successfully while maintaining transparency on all counts.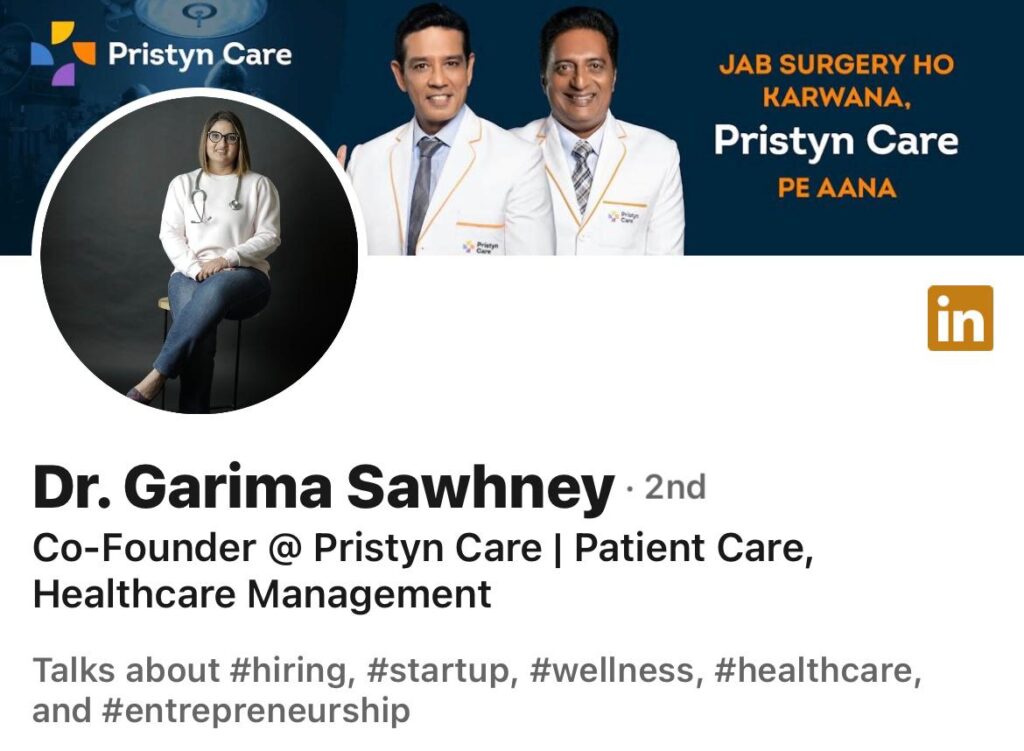 Dr. Garima cofounds Pristyn Care which focuses on providing feasibility to the patients who undergo surgery with timely help to reduce the post-surgical impact.
Neeraj is a multitasker and he co-founded "We Founder Circle" and "Avinya Ventures" which are investment startups that help other investors find not just investment opportunities but they can also develop and enhance their professional networks as well.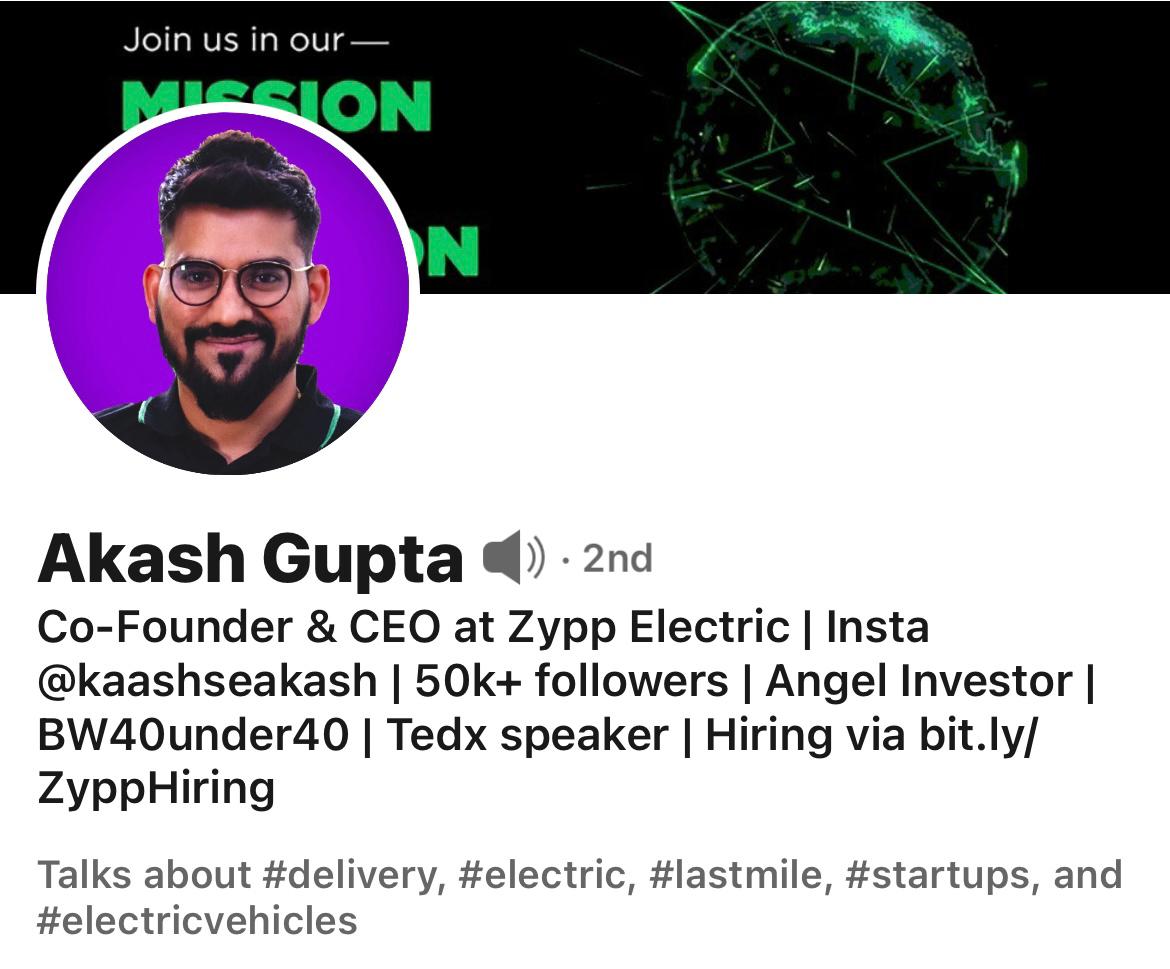 He supervises "Zypp Electric" which is an EV delivery backing startup and supports pharma brands, food brands, and other companies to expedite their delivery system and meet their customer needs successfully.
Our Yashika is another LinkedIn micro-entrepreneur to inspire from. She owns "Paradyes" which is an organic hair dye brand and has quickly grown within India and hair dye enthusiasts as well.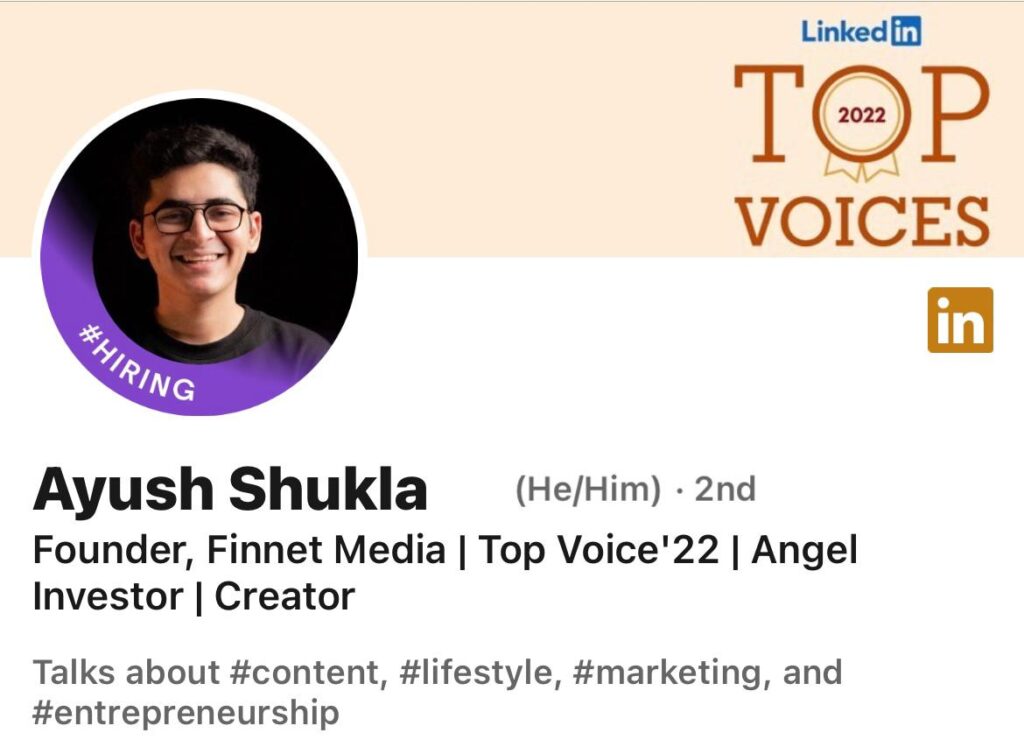 Ayush has founded "Finnet Media" which is an influencer marketing and media management company and has collaborated with hundreds of influencers to provide them with managerial support on all counts.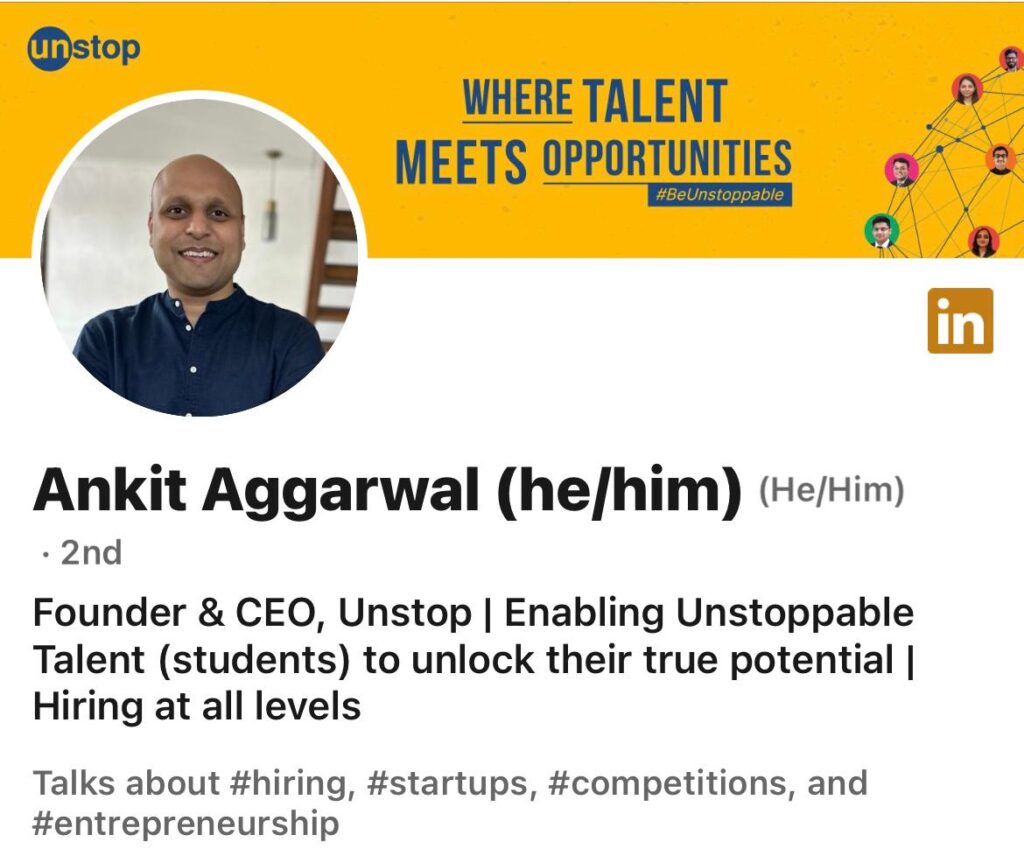 Ankit has been successful in building up a successful and full-range career information platform called "UNSTOP" for Indian professionals and students where they can get the right career counseling, enhance their CV points, shape up their pre-existing skills, and set their direction straight in this regard.
To Recapitulate
We at Vavo Digital take great pride in the abovementioned LinkedIn micro-entrepreneurs who are shaping the scope of Indian entrepreneurship with the help of LinkedIn's potential. Also, we are not surprised to see how they have polished their skills over the years and brought up innovative platforms and startups in India to uplift this industry as well. So if you are hoping to get inspired by more LinkedIn stars, stay tuned with Vavo Digital and leave us a message at hello@vavodigita.com if you have a query that crosses your mind!