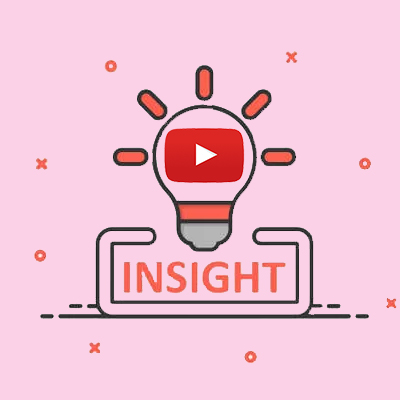 YouTube Is Testing New Insights Feature!

Have you ever wondered what your audience would be viewing apart from your content?

We are sure you might have thought about it and wanted an answer to it as well. But what if we say you can get a list of what your channel viewers are searching for? Nah, we are not kidding!

YouTube is testing a new insights tool for YouTube Studio.

Called Search Insights, the feature is a proposed add-on to YouTube Studio that would "give creators the opportunity to see parts of what's been searched in the last 28 days," YouTube product lead Alina Verbenchuk says in the platform's latest Creator Insider Video.

This feature will come with two separate tabs for query research.

The main aim of this feature is to provide information regarding what people are searching for in the app, concerning the creator's channel, content & even general search queries.

But the question is, what are these two tabs exactly? Umm, the first tab will specifically provide you with a listing of the search queries your channel viewers are searching for. In simple words, this tab will give you insights into what users who are regularly viewing your content are looking for on YouTube.

This specific tab is very useful because you can find the topics that interest your viewers and see if you can create content of their similar interest.

What if you want to tap into a wider audience? Ahh., YouTube has even hit that spot right. Now, this is where the second tab comes into the picture.

Through the second tab, creators will be able to get insight into the most common search queries based on any keyword. So, if you find a high search query with minimal videos, you already know what to do next!

These tabs aren't the only thing that YouTube spoke about. The social media platform even introduced Content Gaps in this feature. Content Gap occurs when users are not able to find something they were specifically looking for. Search Insights allow creators to filter to show Content Gaps so that, if they are interested, they can make videos to fill them.

Yes, this feature can help them tap into newer opportunities and reach a completely new audience.

Although the feature is not live yet, most YouTube creators are hoping for this feature to become permanent.