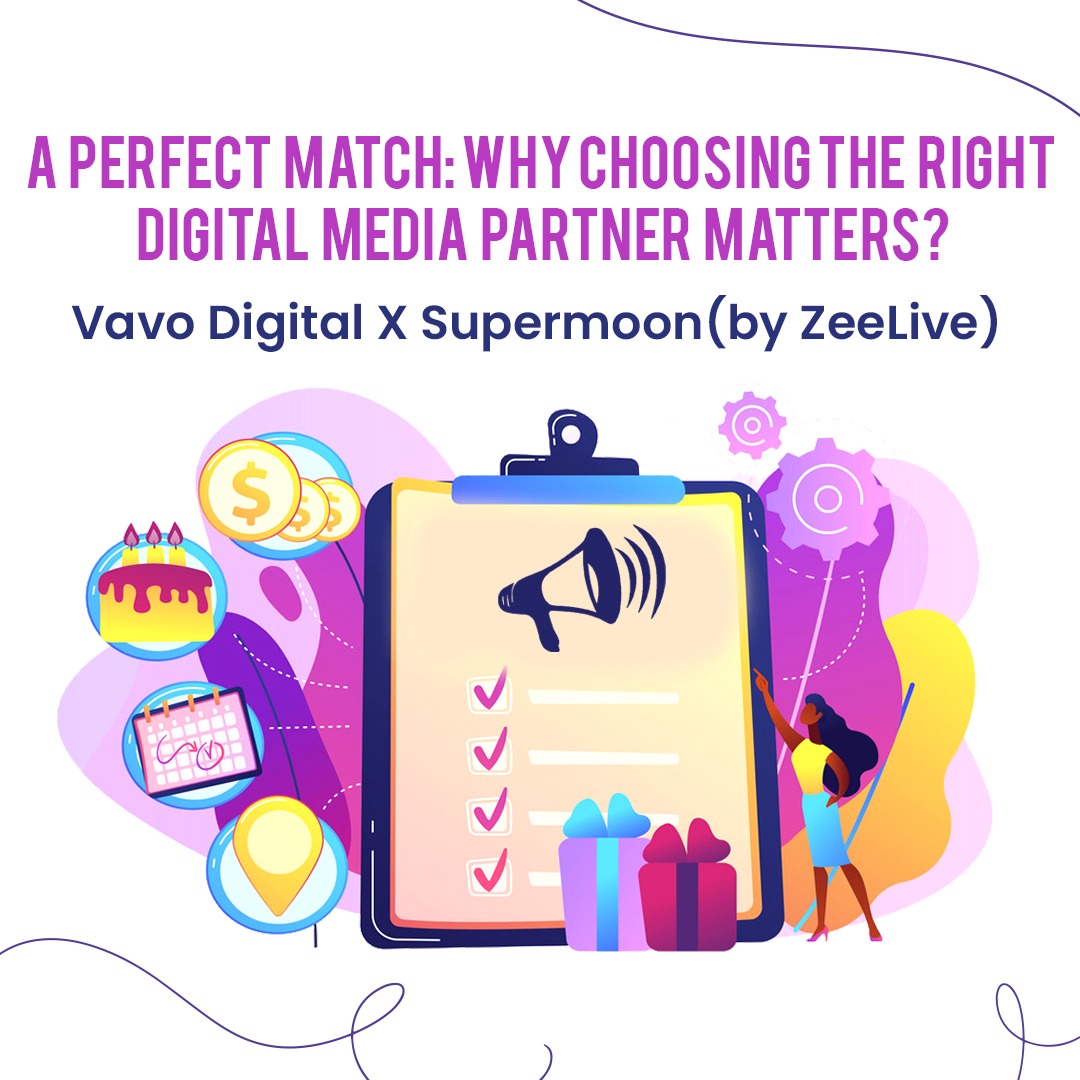 A PERFECT MATCH: WHY CHOOSING THE RIGHT DIGITAL MEDIA PARTNER MATTERS?

With millions of people going online every day, the world is becoming increasingly digital. Companies are realizing the tremendous reach that being present in the digital world can provide for their brand and are investing in a digital strategy to help their business stand out.

Digital marketing can help you reach a much larger audience at the same time than traditional advertising media, and at a fraction of the cost. Emails, social media posts, and online campaigns can send your marketing message to millions of people in a single shot at a very low cost, making this an ideal medium for even small businesses.

WHAT IS A DIGITAL MEDIA PARTNER; BENEFITS OF HAVING A DIGITAL MEDIA PARTNER

A digital media partner or mentor is a person or firm who accompanies you in digital processes, sharing their experience to guarantee you make the right decisions. When it comes to confronting digital transformation procedures, a digital media partner can be your rock. They are available to assist you with any specialized project, such as developing a new website, depending on your demands. They could also advise you in the course of a much bigger and more difficult process, as they have the requisite experience and understanding.

SUPERMOON(ZEE LIVE) X VAVO DIGITAL
Divine, Yohani, AP Dhillon, B Praak… Every time ZEE Live's Supermoon returns to town, the list becomes longer and better. The acclaimed platform keeps seeing music enthusiasts come back for more, and it is now all ready to feature India's youth hero and pop star Arjun Kanungo with the Supermoon concert happening in Mumbai. Arjun Kanungo just hasn't looked back since he took the young by storm with his first hit, 'Baaki Baatein Peene Baad,' which he co-wrote with rapper Badshah in 2015. With fans screaming all of his love compositions, the singer has acquired over 1.7 billion streams + live views in just over six years and is also the very first Indian artist to be listed on ITUNES and Apple Music
SUPERMOON is a part of ZEE LIVE, a division of Zee Entertainment Enterprises Limited (ZEEL). In future editions n future editions, #NowTrending will produce thrilling live concerts by trending artists in the music and comedy genres, which will ultimately boost the artist's fan following and will also bring them closer to their audience.
Vavo Digital is the official digital media partner for Supermoon(ZEE LIVE) and trusts us when we say that this is just the start. Being a digital media partner for such a renowned brand really pushes agencies like ours to move forward. FYI!! We were the digital partners of Supermoon when B praak with his soul-soothing voice was the main artist. And It was one such magical night. We hope this upcoming event happening in Mumbai featuring Arjun Kanungo would be as flabbergasting as the previous one.
Don't miss the chance to watch Arjun Kanungo perform live at Supermoon Now Trending ft Arjun Kanungo, It will be one kind of a show.
Do you wish to learn more about us? Or would you like to know how we can assist you with your digital projects? Please contact us at hello@vavodigital.com