Top 8 Fashion Influencers In Delhi

Influencer marketing has grown to be a significant part of the marketing strategy for firms in the fashion, beauty, and lifestyle industries. In fact, in the years 2019–2020, influencer marketing contributed to a considerable 18% increase in sales for fashion and lifestyle firms. Through creating high-quality material focused on fashion, fashion influencers have been crucial in helping companies prosper.

Sometimes it becomes tough to manage the organization crises, here influencers can play a crucial role to manage these crises. Wondering how? Then read 5 Ways Influencers Can Help With Crisis Management.

Brands are always searching for fashion influencers that can create a distinctive fashion trend and entice their target audience to follow their suggestions considering the successful impact influencer marketing has had on the fashion industry. Sehaye helps you to find the right influencer for your brand. Most importantly it helps to bring the best campaigns using the effective mode of communication and collaboration.

Considering the importance of companies working with the proper fashion influencers, let's look at some of the top fashion influencers.
Top 8 Fashion Influencers in Delhi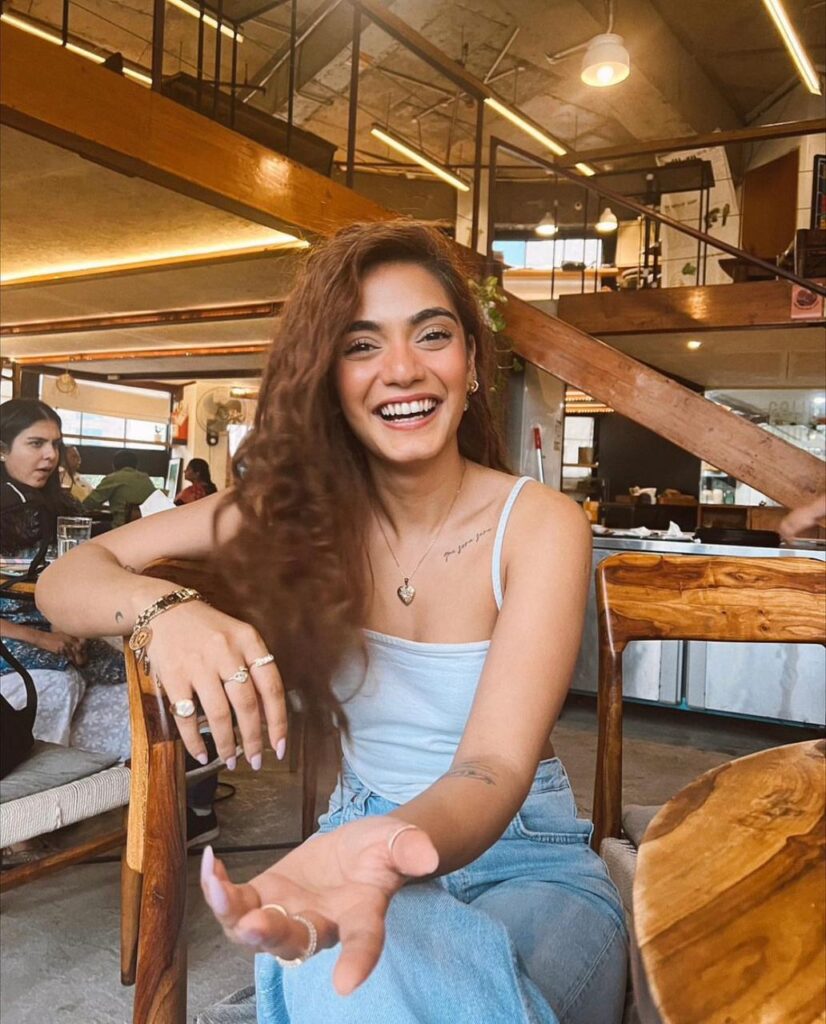 This brilliant Delhi beauty influencer is a content creator with 166k Instagram followers. It's understandable why her "2 Ways to do a cat eyeliner" video had an interaction rate of almost 300% and received over 398k views. Her high engagement rate of about 7% allows her to share plenty of useful advice, including how to edit your videos and what to include. As a major influencer, Ishani has worked with several brands, including Lakme India (ER: over 25%), Océglw (ER: almost 10%), and Oriflame India.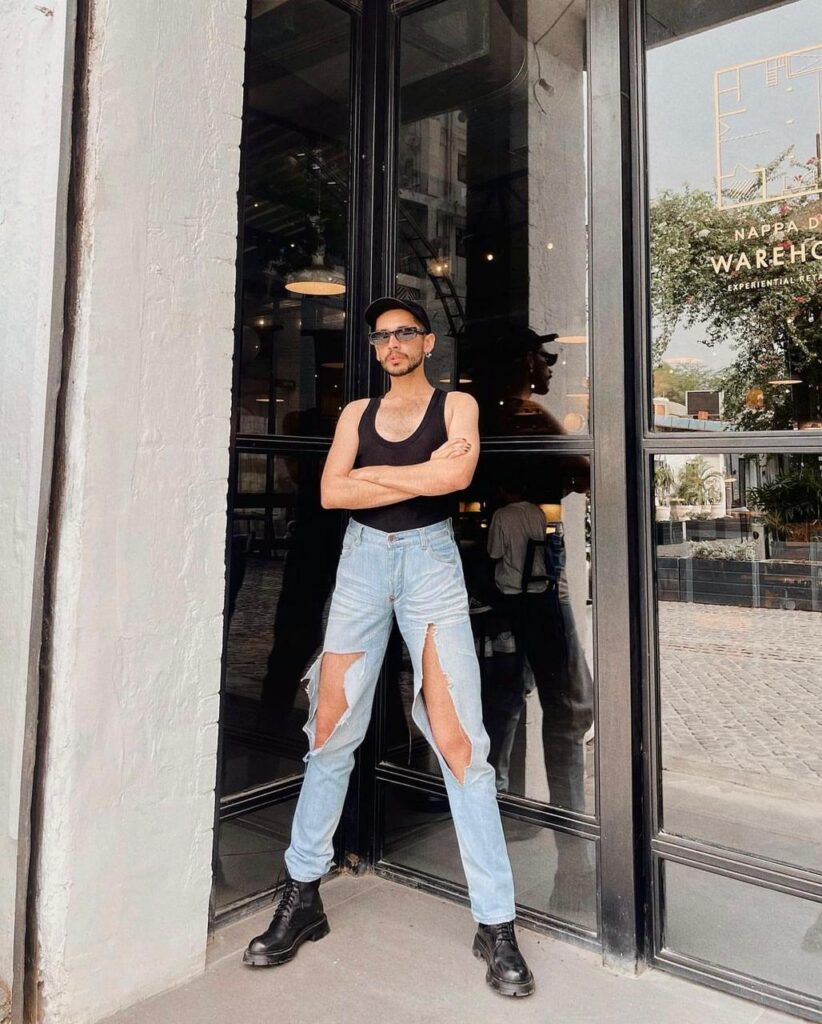 The grooming pioneer isn't ashamed to express his thoughts or the fact that he wears makeup. Sid, who has 273k adoring admirers, doesn't hesitate to experiment with face masks. He offers advice on how guys may use skincare in his popular "Beauty Basics" Instagram videos. He's composed of solid gold, man! His "Bond" video, which he co-starred in with Komal Pandey, had the highest engagement rate (820%) and around a million views. This feisty Instagram fashion influencer from Delhi has been approached by a number of companies for partnerships, including Dior Parfums, Ralph Lauren, Gucci, Burberry, Uniqlo (ER – over 200%), Louboutin, H&M (ER – over 230%), and SocialGOAT (ER – over 340%). HTbrunch Magazine, Times Life, Femina India, and Cosmopolitan India are just a few of Sid's publication names.
One of the first names that come to mind when you hear the terms "Delhi" and "Fashion" is Komal. She has made a name for herself as one of India's fashion stars, not only there. It is not surprising that she has 1.9 million followers! POPxo saw Komal's skills and gave her a position as a coordinator for comedy and beauty videos. Many of Komal's postings have had over a million views, but the one where she talked about "Normalizing showing off the skin" and had an engagement rate of more than 100% is the one we think had the most influence.
Nish Hair Extensions (ER – over 8%), Torani (ER – over 20%), L'Occitane India and Guess (ER – over 9%), Kalakaari (ER – over 13%), House of Masaba, H&M, Forever21, Zara, and several more brands have worked with this fashion influencer. Komal got the 2019 Cosmopolitan India Bloggers Award for "Popular Choice Best Fashion Blogger (Female)".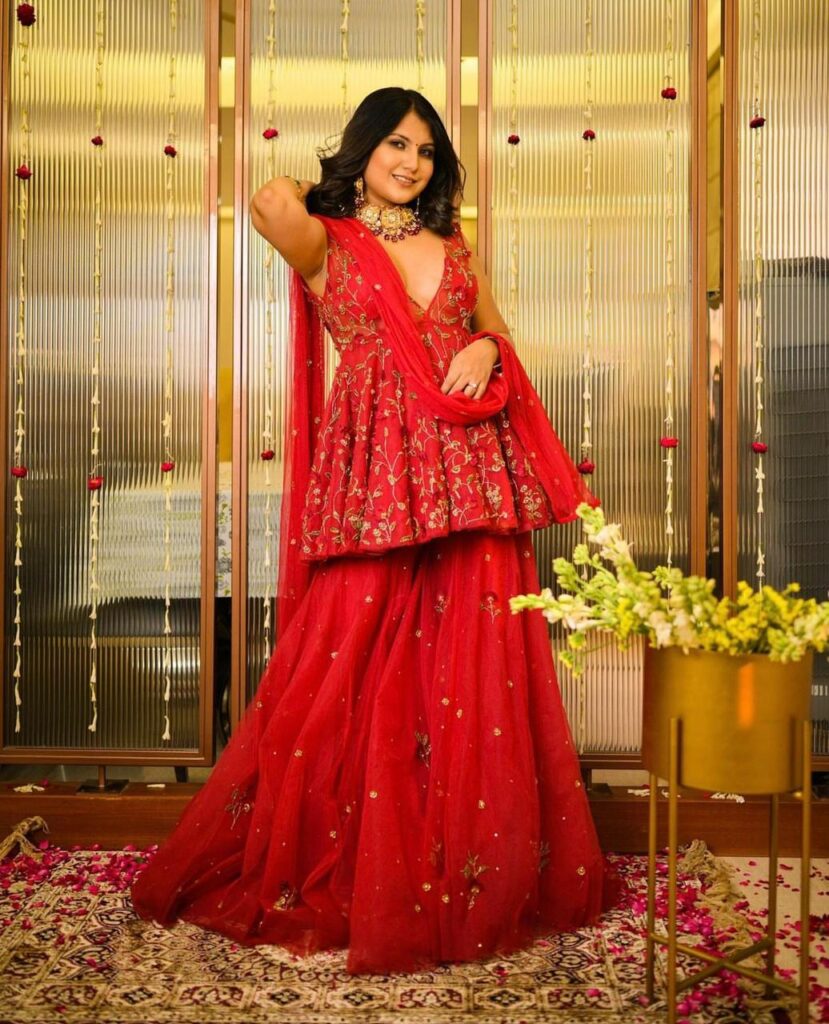 When discussing la mode in Delhi, Cherry is another influential figure whose name is frequently mentioned. Cherry worked as a video coordinator for POPxo and appeared in several videos with Komal. Her "3 PRINTS, 3 STYLES" saree-draping video had a 143% engagement rate with 271k watchers! Cherry's fans admire her, and she often asks their opinions about her outfit of the day (OOTD) with an engagement rate of about 4%. As an influencer, Cherry has worked with a variety of businesses, including FabAlley, WANDERLUST by Sahiba, Ashna Pahwa (ER: over 5.50%), Oriflame India (ER: 22.50%), Sephora India, Aldo (ER: approximately 4%), and BIBA (ER: over 20%).
One of the top female influencers in India, Kusha has 2.3 million Instagram followers. She initially became well-known for her fictitious Billi Maasi and her mocking of South Delhi females. With 3.6 million views, her video on her first waxing experience had the greatest engagement rate with her admirers. 10% is how engaged she is overall.  This Delhi-based fashion influencer, who was formerly a fashion journalist herself, thinks that content is the key to an influencer's success. Kusha has collaborated with several companies over the years, including Amazon Echo (ER: almost 43%), Closeup (ER: almost 30%), Manish Malhotra World (ER: almost 7%), and Torani (ER: almost 12%), as well as Visa India and HDFC Bank (ER: almost 68.50%).
6. Manveen Kaur @mbm_makeup_studio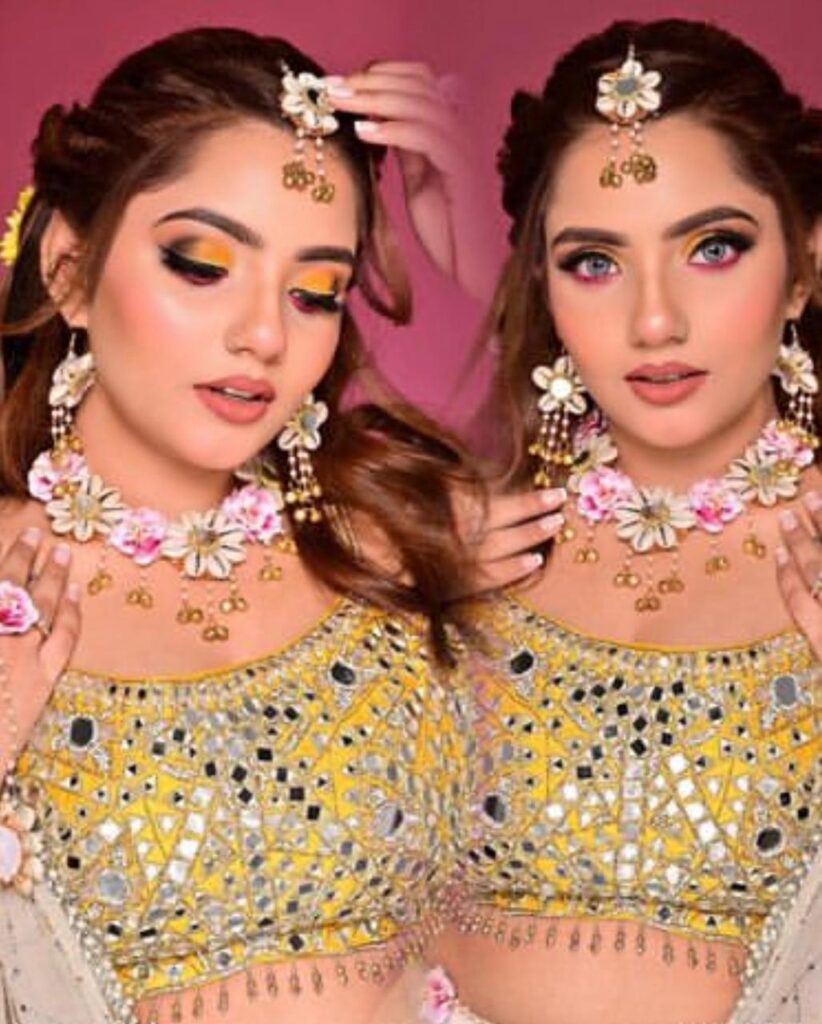 With about 444k devoted Instagram followers, Delhi-based beauty artist and bridal stylist Manveen has established a reputation for herself in the business. Additionally, Manveen established a school that has taught more than 2000 students in a variety of professional cosmetics and styling courses. This Instagram beauty influencer has glammed up over 6000 weddings and is the "Fastest Growing Makeup Studio in North India" and "Legend of the Makeup Industry" award winner. She engages with her followers at a rate of about 4% by frequently asking them to share what they have in their wedding potlis. With 546k views, her HD bridal beauty tutorial on Simran, one of her clients, captivated her admirers at a rate of over 295%!
With 690k followers on Instagram, this user has a dynamite-sized mastery of les vetements. Niharika frequently publishes "How to" films where she explains the proper stances, photographic advice, cosmetic recommendations, how to use props and much more. This guarantees a high level of interaction (almost 9%) with her fans, who enjoy her classy appearance and the instructions. Her most interesting video, with over 165% more views than any other, was the "Whisper unboxing" This kind-hearted fashion influencer from Delhi has worked with brands like Faces Canada, Maybelline, AJIO, and Lulu & Sky. She also created four different looks using CLOSET Hues and Tata CliQ.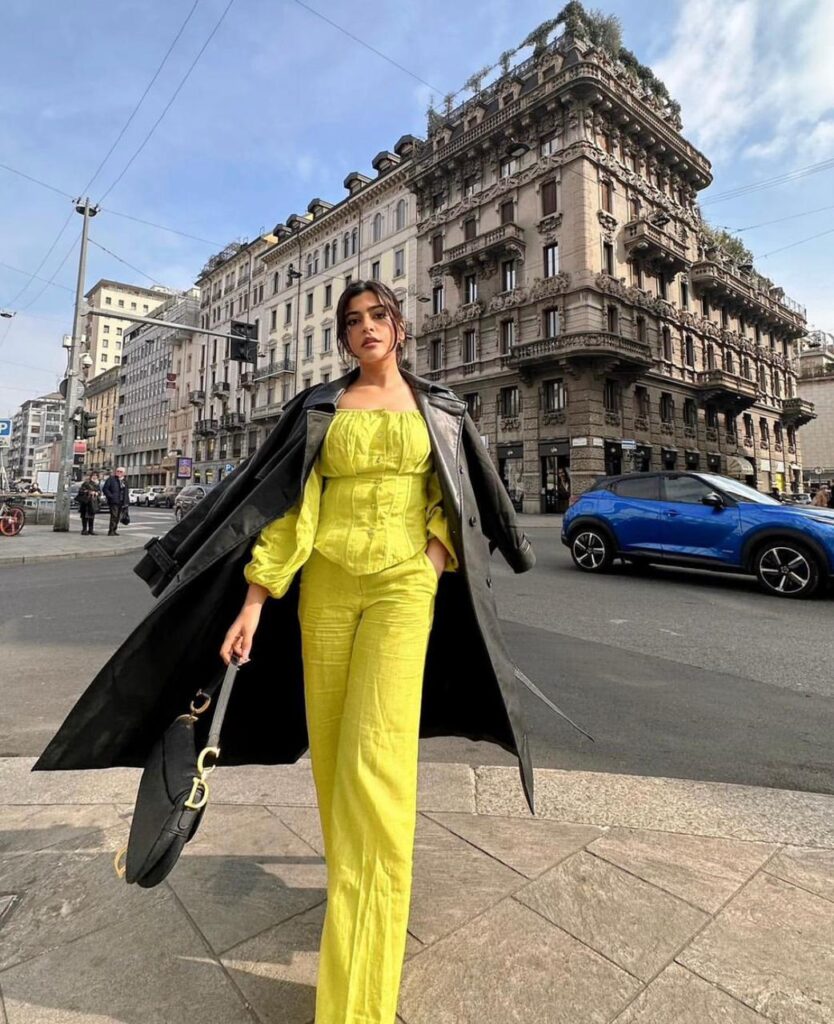 This Delhi-born kudi has left everyone speechless with her flawless Instagram photos and outfit choices. This is attested to by the 1.5 million Instagram followers she has. To increase awareness of the problems women suffer from public harassment, Kritika has also worked with L'Oreal Paris. Among the companies with whom Kritika has partnered are DateTheRamp (ER: over 3%), Reeti Arneja's jewelry line, and Kohar by Kanika's lehengas (ER: 39% and 39%, respectively), Myntra (ER: almost 6%), and others. The media outlets that have covered thatbohogirl include India Today, 104.8 FM, NewsX, B&B Magazine, and others.
Conclusion
This demonstrates that Influencer Marketing isn't only a fresh marketing avenue; it also offers superior return on investment for the companies who use it. A company must make sure the influencer it is partnering with is a good fit for them in order to be successful.
VavoDigital assists us in several ways to guarantee that a company collaborates with the right influencers to gain the most from the relationship. We have positioned ourselves as authorities on influencers in Delhi because of our passion for fashion and our knowledge of the best local influencers. Send an email to hello@vavodigital.com with any questions.