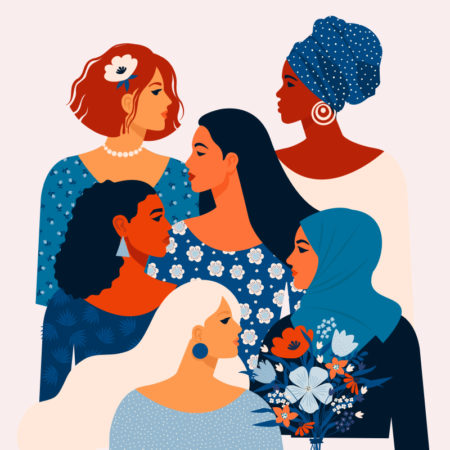 Happy Inclusive Women's Day
International Women's day is all about unity, celebration, reflection, advocacy, and action. It's the day to recall the stories of women's struggle for equality, a global day to celebrate the achievements of women in differing arenas.
But what we forget is to include every woman out there. The struggles, achievements, empowerment and security of the people who identify as being a woman – the transwoman – someone who has become a woman by choice and not born as one.
We at VavoDigital believe in respecting and including everyone and not discriminate on any basis whatsoever, (except for engagement rate ;p ). In this patriarchal society, where sexually identifiable women still struggle for their dignity, it seems like an impossible dream to watch the transwomen living a life of pride.
To show our appreciation and support for their inclusion we started a 5-part video series titled #MannSeWoman that commenced on the 3rd of March in a run up to Womxns Day, notable allies and individuals from the industry and the trans community were interviewed. Dr Ranjit Nair, CEO & Founder of Germin8, and Rudrani Chhetri, Indian trans model and actor shared their opinions on social stigma regarding trans inclusion in the community. Additionally, Kean Alvares, an androgynous model and make-up artist, Nitasha Biswas, India's First Transgender Beauty Contest Winner and Navya Singh also put forth their views on the importance of open mindedness and acceptance towards trans people.
Along with the #MannSeWoman campaign, we organised a panel discussion on the topic "Trans Inclusion In The Realm Of Influencer Marketing". Joining us on the panel were Rudrani Chhetri an Indian Trans woman actor, model, activist, and entrepreneur, Aloka Majumdar, Head of Corporate Sustainability, HSBC India, and Sharif D Rangnekar, Author, Culture & Communications Consultant and Director Rainbow Lit Fest, and Mahek Agarwal, Indian trans model, activist, and influencer.
We always wanted to use this webinar as a foundation for gender diversity, inclusivity and empowerment, by bringing positive light to the transgender influencers.
Their stories provided accurate and personal accounts of what it is like to be a transgender, the importance of inclusion, Trans rights and why we all need to fight trans-phobia. Moreover, it really shows how much everyone can learn and grow from listening to one another's stories.
Some of the key takeaways of this conversation were –
Brands need to be ready to include the trans community in their campaigns across the year
While more brands are looking to include influencers irrespective of gender, they may not be able to find the right platform – this is where VavoDigital comes into the picture as it is a platform that has all kinds of influencers under one umbrella
Respect is the key towards building an all-inclusive community
Speaking opportunities like these are a start towards sensitising and educating the masses
We feel like lucky to have had the chance to interact with such amazing people through the webinar and realise that how important it is to provide a platform to the trans community to rise above and how as a society we have a long way to go. A sense of immense satisfaction consumes us to have initiated the conversation surrounding this stigmatised topic. As it's said, the more you talk about something the more normal it becomes.
A step has been taken towards a positive change by us, hope you do too, as we don't want to live in an ideal world, we want to live in an equal world.