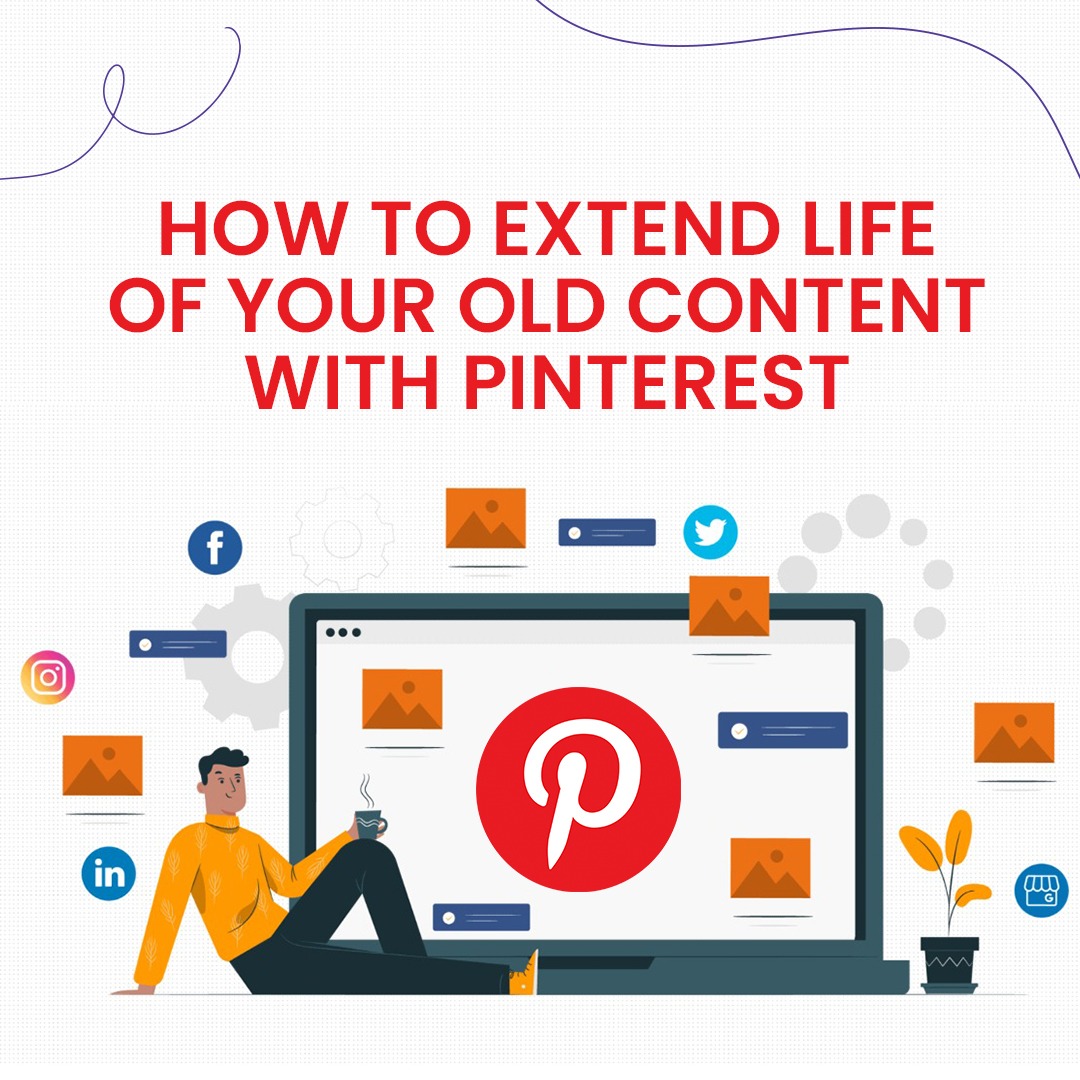 3 Easy STEPS To Repurpose Your Content For Pinterest

Here's the thing, If you had asked us two years ago if you could pin your content of different social media channels to Pinterest, we would have immediately said Nooooooooooo!!

BUT TIMES CHANGE!

And, as Pinterest marketers, we want to see how users interact with the platform. We want to create content that is inspiring, engaging, and useful to them. And, while Pinterest is a search engine in terms of user intent.

Pinterest users are increasingly liking and engaging with some of the types of content that perform well on other social media channels and this opens up a fantastic opportunity for us as marketers. As it can get extremely tiring to create different content for each social media platform.

Now just consider this: you have a great content idea for one of your platforms; why not use it for all of them? Sounds so relaxing right!! So, shall we capitalise on your brilliant content and the effort you put into it? Let's talk about repurposing your content of social media channels for Pinterest!

Why "REPURPOSE" AND NOT "REPOST"
It's so important to repurpose your content keeping a specific platform (and audience) in mind because what is effective on one platform may not be effective on another.
It's not uncommon for Creators to have two distinct audiences on each platform. What works on YouTube might not work on Pinterest. What will work, however, is repurposing the content you create and shaping it to fit all of your social channels. In fact, we highly recommend it! Below are 3 tips on repurposing your content for Pinterest.
Claim your different social media accounts on Pinterest
By doing this, what happens is if someone shares a piece of content from your Instagram account to Pinterest, Pinterest will associate that content with your Pinterest account, which is fantastic because it means you are the verified content creator, and you will be appropriately attributed with that content.
Suppose you want to share your Instagram content to your Pinterest account, the first thing you should do is verify and claim your Instagram account on Pinterest.
Use keywords
One of the first things you'll want to do is optimise your Pinterest account for search engines, which means using keywords that your ideal clients are searching for throughout your entire Pinterest account. Depending on the type of content you share on Instagram, our first suggestion is to create Pinterest boards based on your common content topics.
Create Pinterest Board For Your Topics
When it comes to repurposing your content from other social media channels onto Pinterest, you'll want to make sure that you have boards for your main keywords, the topics that you typically discuss in your business.
How the art of repurposing content can help influencers?
Your content is the king as an influencer, regardless of the platform you use. Every great influencer has a social media presence across multiple platforms, even though they typically focus on creating content for a specific platform. Repurposing is a crucial component of your strategy whether your aim is to be paid to blog or to be paid for your YouTube videos. It takes more than just producing content frequently to be a successful influencer and content creator. A strategic influencer uses their content to create multiple touch points. Getting your content in front of more people is equally as important as keeping a regular and structured posting schedule.
For example, if you are a lifestyle influencer who is into home decor, fashion and styling tips then you can utilize Pinterest to get maximum exposure. You can repurpose your Instagram content into Pinterest by creating pins and you can get inspired too by other Pinterest influencers.
In A Nutshell
Your life will be easier as an Influencer if you repurpose your content, but repurposing will be even simpler if you plan ahead. Your best social media content will be seen and interacted with by more people if you repurpose it, which will increase engagement and help you in getting more Influencer marketing campaigns. All it requires is a little planning to make it workable on various digital platforms with a variety of innovative ways to draw in more audiences.
Spend some time deciding which blog posts or pieces of content are best suited for which types of audience and which platforms. Not every piece of content will be worthwhile to repurpose in every way, but you might very well reach a whole new audience eager to see what you have in store for them.
We hope you enjoyed reading the article! For more such tips regarding content creation keep visiting our site fellas!!
Also Read: VAVO DIGITAL X MIKO 3 ROBOT: A CAMPAIGN TO REMEMBER
NOTE: All images used are for descriptive purposes only, all rights belong to the owner.