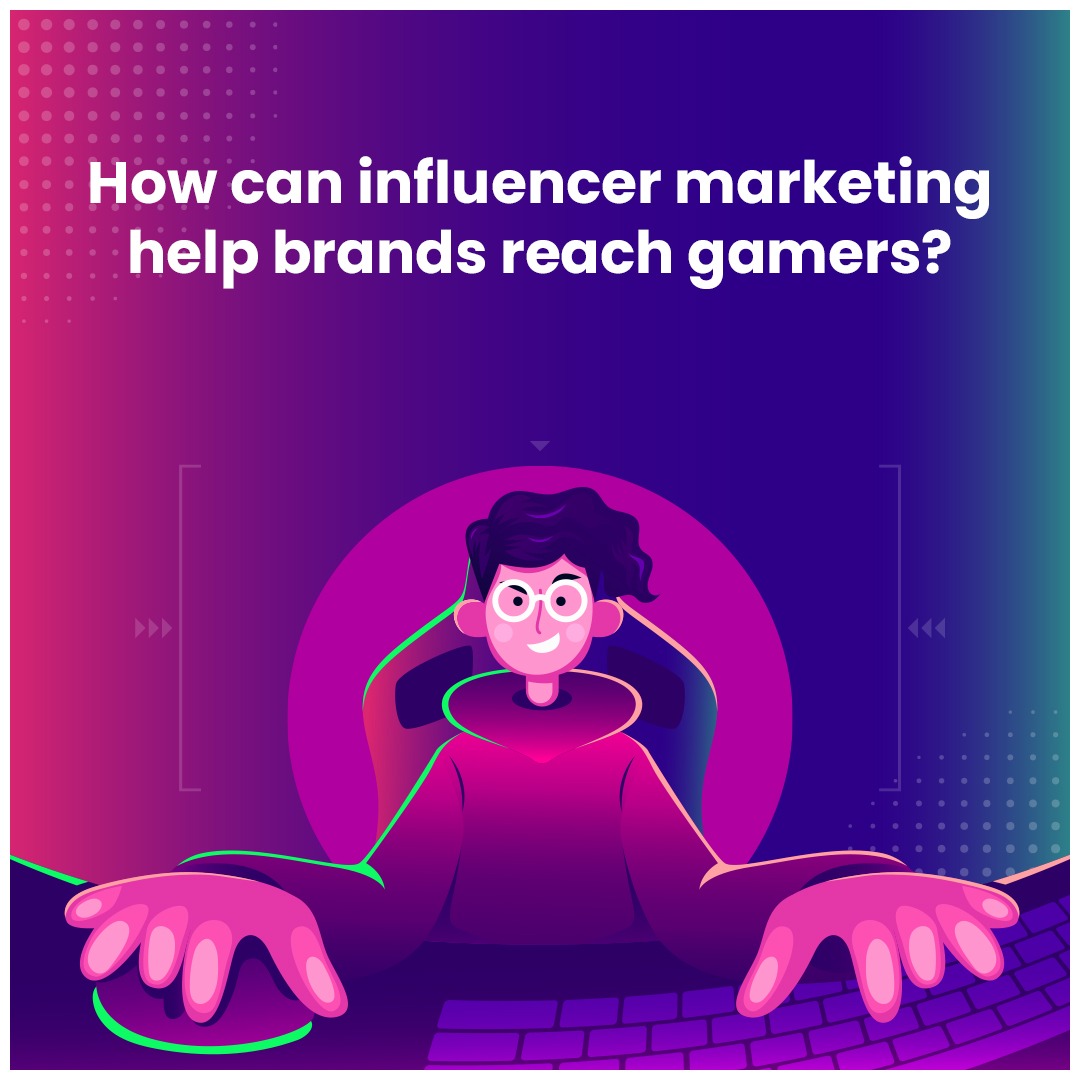 How Can Influencer Marketing Help Brands Reach Gamers?

Influencer marketing has become a crucial aspect of marketing tactics across businesses, including the gaming industry, in today's digital era. The influencer marketing potential in gaming is unquestionable, and it has assisted gaming brands in reaching gamers and connecting with their customer base in new manners.

Activision Blizzard, the firm behind Call of Duty, Word of Warcraft, Overwatch, and many more video games, was acquired by Microsoft in early 2022. Rumors said that TikTok might introduce in-app mini-games in Vietnam around the middle of 2022.

To put it another way, it's becoming more difficult to remain ahead of the competition in the gaming sector. Major businesses are spending millions on influencer marketing as a result. Do you know about Sehaye? If not then it's high time to use Sehaye to bring the best campaigns effectively. Run your campaigns easily by choosing the right influencer. Easy and effective collaboration plus communication is the main aim of every influencer and brand.

The main goal is – How can you guarantee that your influencer marketing strategy is successful?
We'll examine 7 measures in this post that can aid video gamers in starting a fruitful influencer marketing strategy:
Establish a goal – The two main objectives that game development businesses often have when it comes to influencer marketing are:
Raise brand recognition.
Boost the number of installations (and therefore, revenues).
These two objectives can both be achieved. You may mix them or concentrate on a single objective at first, switching to another once you feel at ease with influencer marketing.
However, it's critical to comprehend their distinctions and choose the one that is now more crucial to you.
Specify your key performance indicators (KPI) – Your aim should be connected to your primary KPI. You can be interested in cost per view (CPV) or total reach if you want to raise brand recognition. You might need to concentrate on cost per install (CPI) if you want to increase the number of installs without going over your budget. Based on your primary KPI and supplementary performance measures, you may select platforms and ad types. When you have previously run an influencer marketing campaign, setting KPIs is simple. If you're new to influencer marketing, you may utilize benchmarks from the gaming sector, conduct some analysis and research, or get in touch with an agency that specializes in the field.
Recognize the variations in game advertising between mobile, PC, and console platforms –
Credits : Influencer Marketing Hub
Spend some time learning how advertising functions for various games before initiating a campaign. Depending on whether you want to advertise a console, PC, or mobile game, your campaign will alter. For instance, most smartphone games are made available for free. Therefore, users are not required to pay for them. Contrarily, the most popular model for video games on PC and consoles is buy-to-pay. The conversion rates, cost of acquisition, and other performance indicators are significantly affected by this disparity. You will also require several social media networks depending on the sort of your game.
Decide who your target market is – You must identify your target audience as well. However, your target market is not limited to those who reside in a particular nation or belong to a particular age bracket. These are individuals with comparable interests. You'll be able to locate your potential gamers if you know what drives your gaming community.
You must examine your player profile in greater detail as a result. Therefore, finding the appropriate influencer for your purpose will be made easier for you if you are aware of your audience.
Identify the right influencers – It takes more than compiling a list of social media profiles to choose an influencer. Analyze prospective influencers' fan bases and gauge their level of involvement. Spending thousands of dollars on followers that aren't your target market or are fraudulent is not something you want to do. Choose the content type that best suits your campaign and highlights the advantages of your game. Make sure that viewers enjoy and engage with the influencer's material. However, we have created a list of top 8 gaming influencers on Instagram in India. These influencers are the head of the gaming industry. Just check it out for better understanding.
Pull off with creative thinking – A creative initiative in influencer marketing is a campaign that addresses advertising from a distinctive and uncommon standpoint. These covert advertisements stand out and catch the interest of your readers. When a company's primary performance channels are at capacity or when it is challenging to stand out from the crowd due to intense competition, innovative ventures are launched.
Examine the results – You may find out whether your campaign was successful and what you need to change to have better results in the future by conducting a post-campaign study. The key determinant of whether a campaign was lucrative and hence successful or unsuccessful may be determined by performance measures like ROI or CPI. Apart from the clicks and installs that can be monitored throughout the campaign, there are a few more factors that become apparent over time. Campaigns with influencers may also inspire people to post original material on social media and share reviews of your game. Influencer marketing can increase long-term brand recognition overall.
Conclusion
Any brand may benefit from influencer marketing initiatives targeted at the gaming community. Due to the inventive and creative designs utilized in a campaign, influencer marketing campaigns are a predictable chance for gaming companies to increase brand and product recognition among their target demographic and attract more attention.
Vavo Digital assists us in a number of ways to guarantee that a company collaborates with the right influencers to gain the most from the relationship. We have positioned ourselves as authorities on influencers in Delhi because of our passion for fashion and our knowledge of the best local influencers. Send an email to hello@vavodigital.com with any questions.