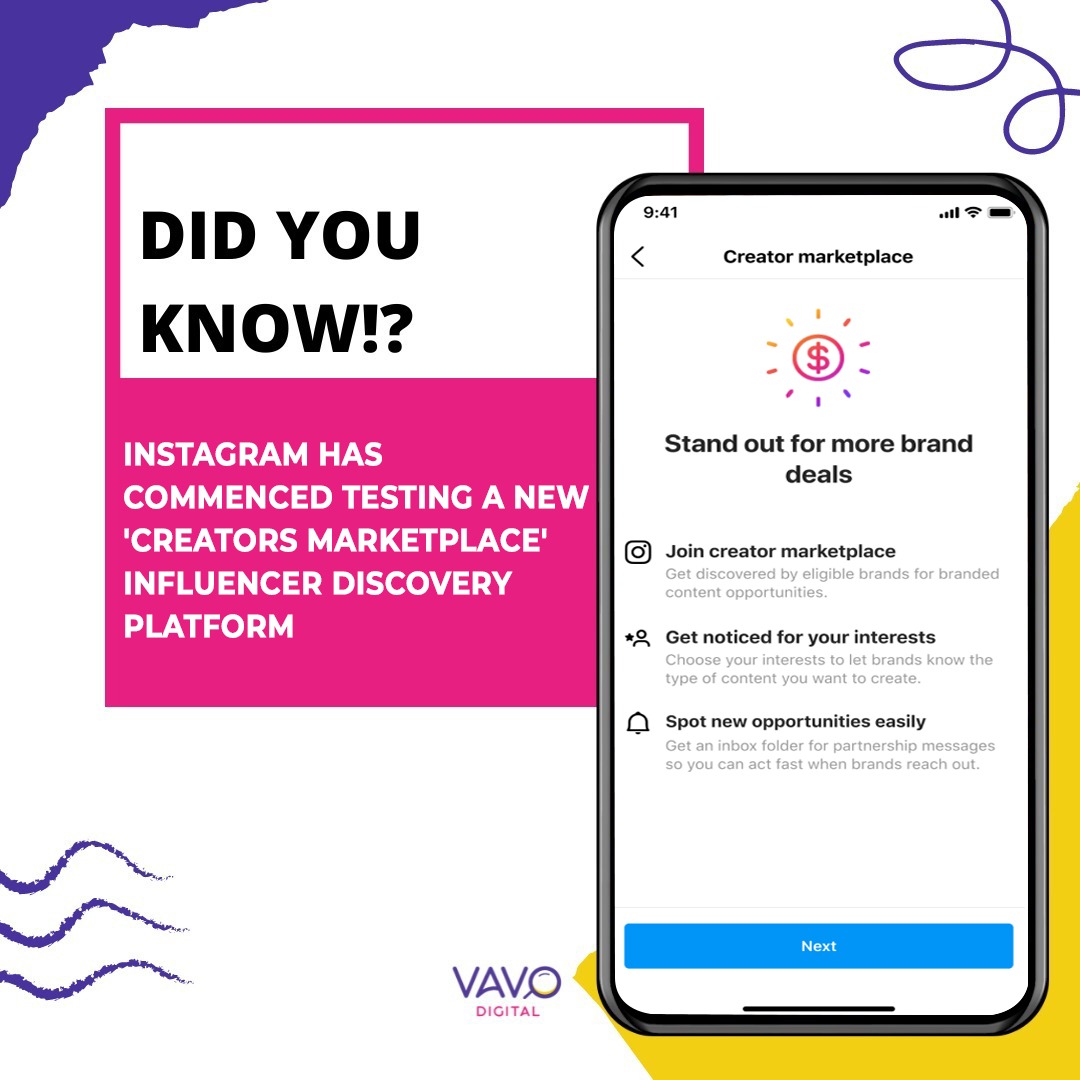 Instagram has commenced testing a new 'Creator Marketplace' influencer discovery platform

Instagram has started an initial test of its Creator Marketplace for Instagram, which has been developing for some time. Brands in the U.S.A may access the marketplace solely via invitation at the moment.
Brands invited to the marketplace may filter creators by gender, age, size of followers, and preferences using the desktop interface within Meta Business Suite. Brands may also search for creators based on their engaged audience's demographics, such as gender, age, hobbies, nationality, and locality. 
Companies will also be able to see creators who have shown an interest in collaborating with them through an "interested creators" page. A "tags and followers" page allows them to view creators who have tagged or followed them. Brands may also find creators similar to those they've previously identified using the criteria. They may then save creators to lists.
Brands may utilise the marketplace to design campaigns and share them with artists after finding creators they'd want to collaborate with. The information about the campaign, including the targeted deliverables and pay, may then be sent to the artists. Creators' messages will show up in a brand-new "Partnerships Messages mailbox." Creators may communicate with companies via direct messages (DMs) within the Instagram app and reply to them there.
In a blog post, Instagram stated: "This is all part of our commitment to make Instagram the best place for creators to make a living doing what they love — all while helping brands discover creators to partner with," 
The management of your Instagram influencer campaigns might become a lot simpler as a result, and given the current creative trends and app usage patterns, it can even be a key step to increasing the effectiveness of your marketing efforts there.
What if this feature becomes successful and rolls out in India as well? By investing in a creative marketplace and matching with influencers who have already been prequalified, brands may expedite their influencer marketing initiatives. Marketplaces for creators may be useful for both companies and creators searching for new collaborations.
But what about agencies like ours? Our work will be hampered, won't it? Tell us your thoughts!
Also Read: 5 Indian sustainability influencers who inspire us to go green!
Note: The image used is for descriptive purposes only, all rights belong to the owner