Top 6 LinkedIn Influencers In India To Follow For Career Advice

Career paths are shifting due to developments in both the educational and job and opportunities markets. Because of these shifts, it takes more work to figure out where to start when establishing a career. In the absence of readily available professional career guidance, people often make decisions based on the opinions of those closest to them, resulting in the pursuit of jobs in which they do not see a future for themselves. 

However, you can get help from LinkedIn influencers who are proficient in the car. In addition to assisting their audiences in making knowledgeable career selections, these influencers also serve as a role model platform from which career and edtech businesses may obtain visibility, new clients, and financial success.

Whether you want to enhance your career or are looking for new employment, there is no denying LinkedIn's importance. After all, connecting professionals with others in their networks is most commonly done through LinkedIn. You can't stop there if you want to utilize the platform to its best potential. You must follow LinkedIn influencers who are professionals in career advising if you want to give your profession the boost it needs.
As an
influencer marketing agency,
we know these influencers' potential. We have compiled a thorough list of the top 6 LinkedIn influencers in India to follow for career guidance.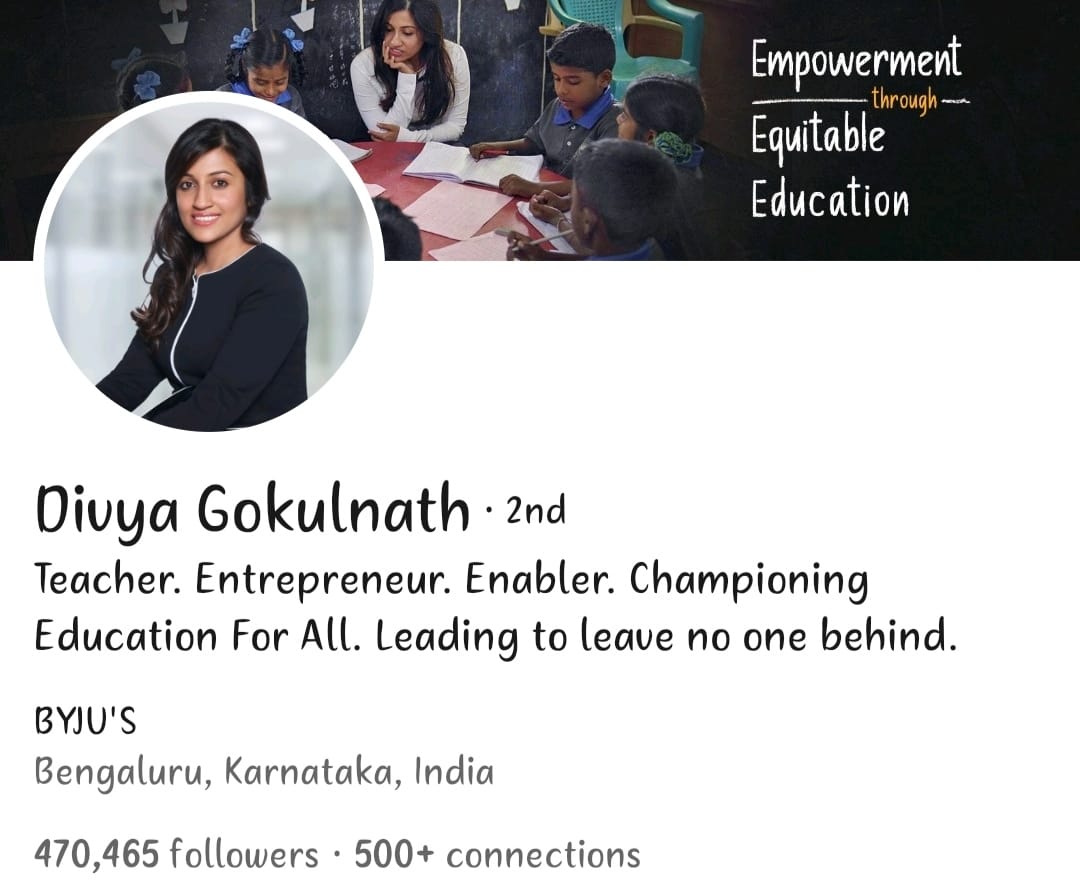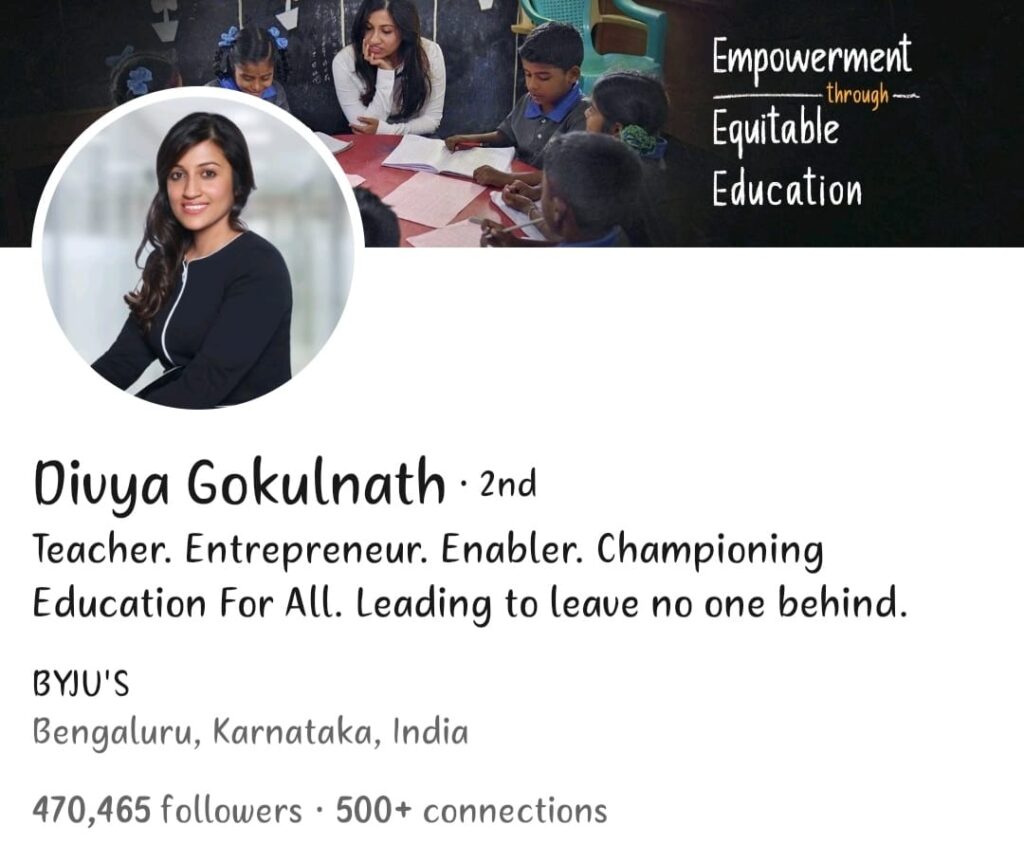 Divya co-founded Byju's, the most valuable edtech company in the world. She considers herself a "teacher by passion and choice," She frequently discusses topics like the declining number of female STEM professionals and the value of encouraging students to think critically. Moreover, she discusses cooperative parenting and at-home education for children. Around the world, she has amassed a following of 470k people.
Aditya Vivek Thota's interest lies in full-stack development, career, education, disruptive technologies, and software. His audience finds him more approachable for professional career advice because of the frequent use of experiences from his personal life. In total, he has a whopping 44k followers.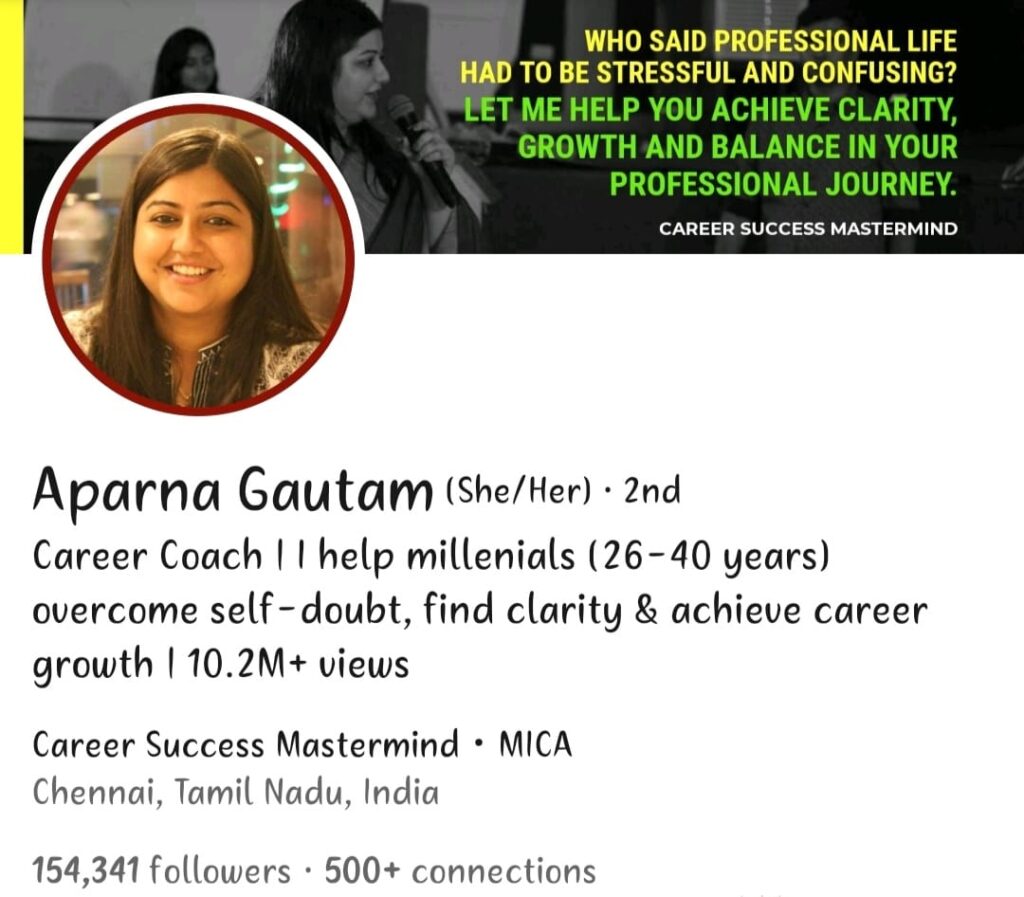 As a Career Growth Specialist, Aparna works with millennials to provide high-impact coaching to aid them in achieving their professional goals. Her ambition to grow and evolve is the driving force behind her undertaking. She has amassed a following of about 153k people.
Education can improve our lives in countless ways, and we must not underestimate it. In light of this, we have compiled a list of India's top 6 educational influencers. Read the article to have an understanding of educational influencers.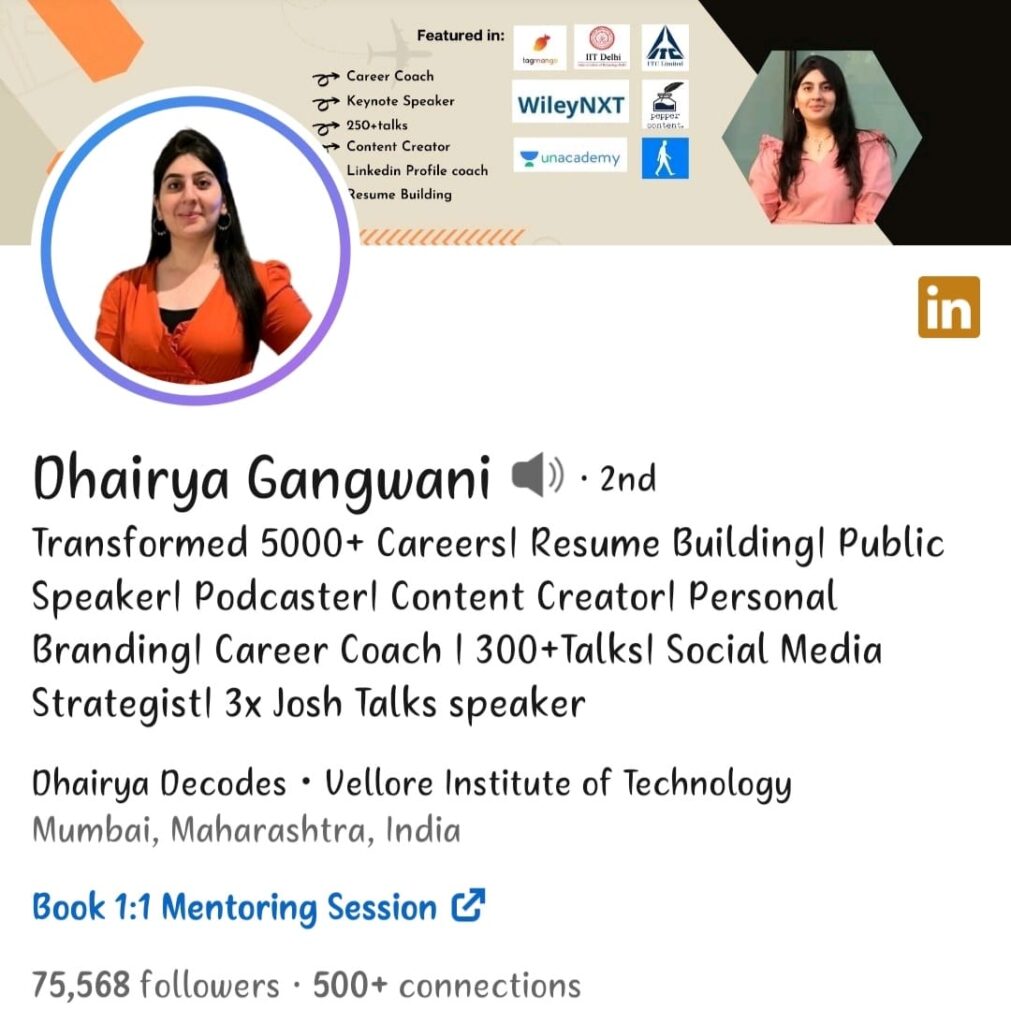 Electronics and telecommunications engineering is where Dhairya made her name. She is now widely known for the career and life coaching content she regularly produces. As a career counselor, he took over her position and was responsible for the positive changes in the lives of almost 5,000 individuals. As of now, she has a list of 75k followers.
Sugandha, a former software engineer turned product manager, talks about how she got to where she is today. or debunking common misconceptions about careers in business. If you're interested in a tech career, she's the one to follow for thoughtful advice on everything from job seeking to product case studies to soft skills. Over 102k people are now following her.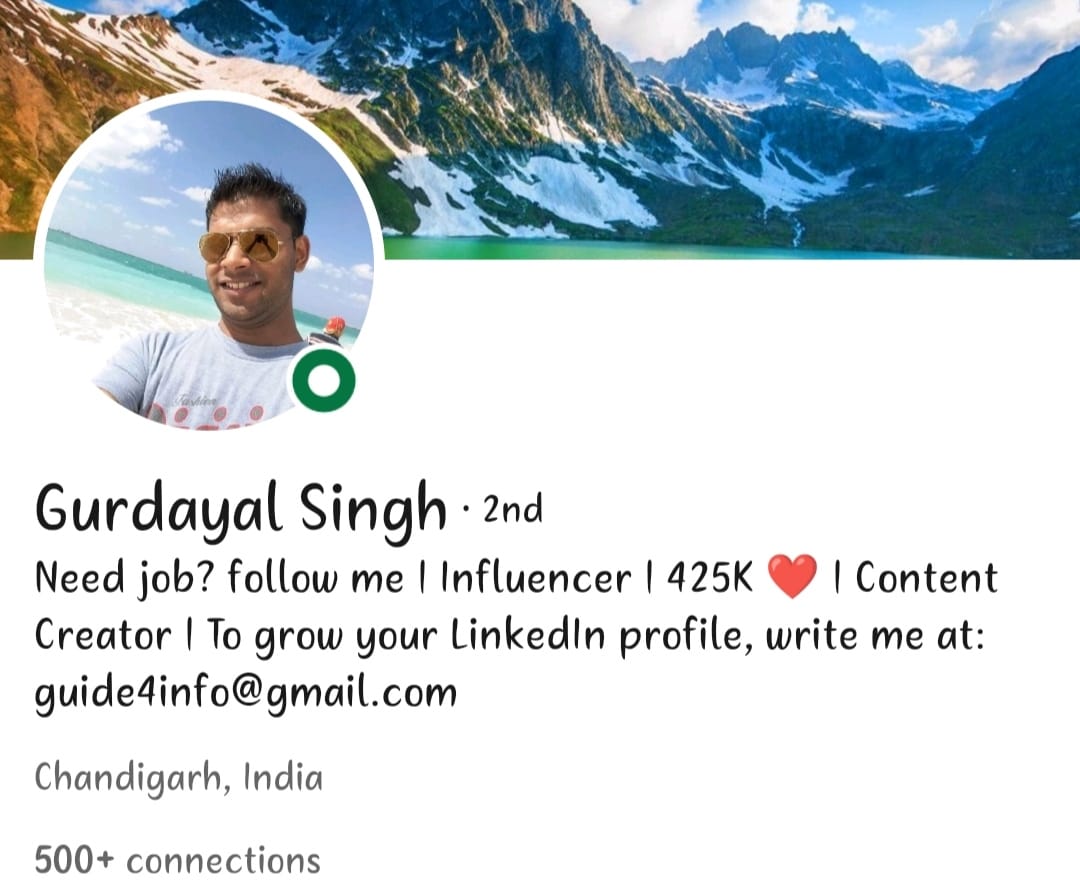 He has more than ten years of experience working in the IT (Information Technology) field on a global scale. Regularly, he assists those who are looking for work. He uses his page for advertising and sharing job opportunities while offering students and recent graduates professional guidance. He has grown 428k followers on LinkedIn.
Conclusion
The days of getting career advice from a counselor are long gone. These influencers forge their paths, have established quite varied professions, and support their followers in doing the same. These career influencers are helpful to edtech and career-based brands since they not only educate their fan following about various career possibilities and their benefits and drawbacks. 
Working with these influencers has a lot of advantages and is a fantastic method to connect with and engage with your target consumers. Influencer marketing for edtech firms has developed into a godsend for companies looking to stand out in the industry, as we did for Unacademy
Vavo Digital one of India's leading LinkedIn influencer marketing agencies recognizes the immense impact these career influencers can have on their audience. 
Using our global network of prominent influencers in many fields, we can help promote your institution to the appropriate audience. Are you interested in finding out more? Get in touch with us, and we'll respond as soon as possible