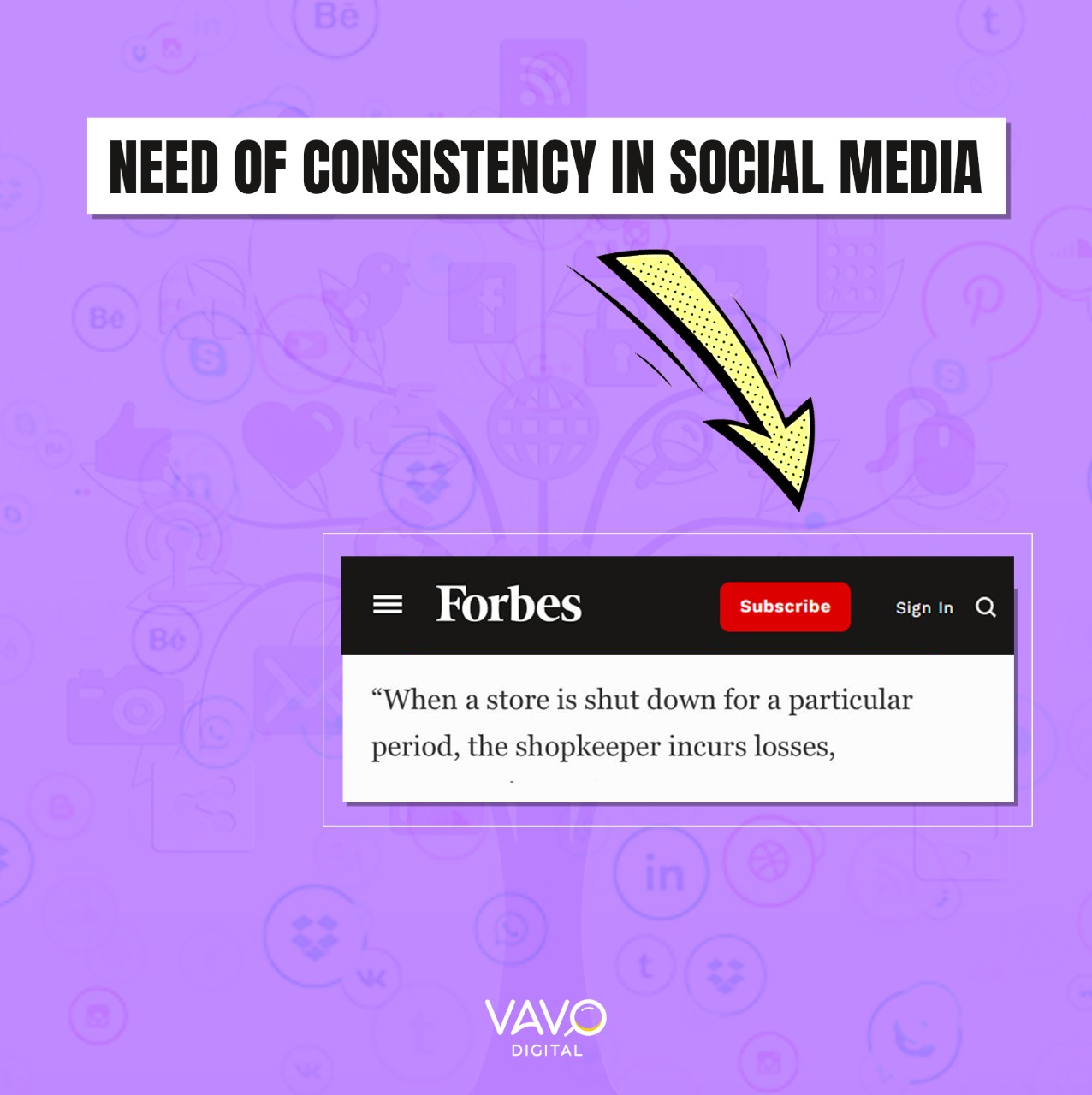 Need of Consistency in Social Media Marketing

In social media marketing, consistency is crucial. You must be consistent in order for your consumers to identify your brand. Establishing brand loyalty allows you to increase audience interaction and reach. To obtain traction among your key demographic, you must be distinctive, the tone of voice used in communications to that same aesthetics of your accounts. 


Consistency in the Voice
When you communicate consistently online, people will remember your voice in the same way they recognise your friend's voice when they call and say "hi" it is like adding the RECALL value to your brand. Be genuine to your brand if you want to establish a devoted audience and follower base on social media. You are aware of who you are, what you do, and why it is important to others. It's a delicate balance. Attempt to engage your audience, being both authentic to your business and resonate with your intended audience. 


Consistency in the Content
Don't be random with what you post. Demonstrate your expertise and give information that your readers will find useful. The idea is to be current and genuine.
You want to inspire an emotion from your audience, to naturally entice them to participate with the material you develop and share.


Consistency in Posting
When it comes to posting content, strike a balance. Make sure you're not posting more of one type of content while not uploading enough of another.Be consistent when posting content, once you've found a nice balance in the amount you post for various types of content. Every day, publish a post. Engagement rates, or the number of people you can reach without paying to boost an advertisement or post, is limited. Every time you post, you have a significant chance to achieve your audience reaction. Your organic reach is optimised by posting intelligently and consistently every day.

Consistency in Aesthetics

Maintain a reasonable length for your posts. The same may be said for the overuse of hashtags in posts. Hashtags are a terrific way to start a conversation but too many can become confusing and unproductive. The number of words in your caption should always be higher than the number of hashtags seen in the same post. Your profile should be aesthetically attractive. People are naturally attracted to artistically pleasing pictures since they are visual creatures. Make sure your profile has a consistent theme. When customizing photos on Instagram, stick to a colour palette and use the same treatment every time.


Something our CEO, Co-Founder often quotes – "When a store is shut down for a particular period, the shopkeeper incurs losses," she means SOCIAL MEDIA profiles are like our shops and we need to be consistently active or else we lose potential consumers.