The Rise Of Regional Influencers: A New Wave In Influencer Marketing

Undoubtedly, influencer marketing has emerged as one of the most exciting developments in digital advertising. Since there is already so much online information, marketers must constantly seek novel approaches to raise awareness of their products and attract their intended audience. One such development that will help influencers and the companies they promote is the rise of regional content.  

In light of the country's rich cultural diversity, Indian brands put more effort into creating localized content that resonates with audiences. Let's find out the influential impact of regional influencers.   
Regional Influencers Allow For A Greater Impact To Be Felt
A company needs to maintain a genuine, authentic, grass-roots feel, and regional influencers can help. They relate to their audiences through regional nuances, such as food, clothing, and language. It's been shown that watching a video with a clear narrative structure increases engagement and retention.
Nowadays, brands are seeking out influential people in target markets in the hopes of having them produce content for their respective brands. As a result of speaking the same language as their audience, they become instantly likeable.
Ideally Suited to Video Content
The regional campaign is visually stunning and captivating and has an extremely high rate of interaction, which is essential for generating leads and closing sales. In addition, brands can get an edge by producing videos in regional languages, as this content is more likely to resonate with viewers and attract new customers. 
It's also useful for streamers to build their fan bases by making interesting postings that draw in more followers. Video content also allows marketers to reach consumers fluent in a regional language but may need help to read it.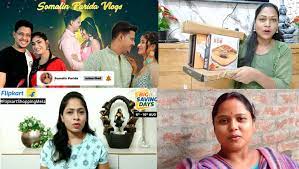 Credits: Buzzincontent
Let us take an example of a regional influencer marketing campaign by Flipkart for #FlipkartShoppingMela, which was carried out ahead of the Big Billion Day Sale and drew attention to the wide range of affordable and high-quality items available on its marketplace in the areas of beauty, fragrance, FMCG, and home furnishings. The campaign was executed with influencers who connect well with their followers through video content.
Assists in Establishing Credibility
Because of the credibility and trust that their audiences have in them, influencer marketing is highly effective. You're more likely to change your mind if a friend or colleague recommends it to you rather than a highly-paid celebrity.
Now picture yourself enhancing that connection by speaking your mother tongue, which is both familiar and reassuring. Your post will have far more of an effect, and you'll get to reach out to a larger audience as a bonus.
Put to Use With Any Content
It is okay to restrict yourself to video content simply because this type of content is trending right now in digital marketing. This is especially true considering that including regional content improves the number of video views and shares.
Several excellent options are available for regional material that can be accessed and consumed online, including blogs, podcasts, ads, and social media posts.
Compared to other platforms, YouTube is seeing a more significant increase in the popularity of regional influencers. Have a look at the 10 Best Regional Lifestyle Influencers On YouTube
Complementary to Voice-based Search
Voice search is one of the emerging digital marketing trends, expanding at the same rate as material written in regional languages. Recent data from Google indicates that voice searches account for as much as 27% of all internet queries, with a 400% increase in the use of voice queries in Hindi.
These numbers show that adopting localized material, which is more likely to be used in voice searches, can significantly improve your influencer marketing campaign.
Yet A Mostly Unexplored Facet Of Content Promotion
Capitalizing on a trend when it's still in its infancy is like finding gold in the fast-paced, always-on world of the Internet. Brands may expand their customer base and boost their brand recognition by utilizing material created in local languages while providing regional influencers access to a more engaged and attentive follower base. 
In A Nutshell
Regional influencers have generated a massive subculture with a massive following. It has also provided a forum for previously unheard-of causes and given regional issues a global audience. For many reasons, regional influencers carry more weight than anybody else in their communities.
Suppose you want to boost your brand's exposure online. In that case, you need to take advantage of influencer marketing and regional content, which, when used together, form the ideal regional influencer marketing campaign.
Vavo Digital, one of India's leading influencer marketing agencies, acknowledges the significant influence these regional influencers may have on their audiences.
You can trust us to connect you with significant people already producing excellent content to promote your brand. Interested in finding out how influencer marketing might benefit your brand? Feel free to contact us at hello@vavodigital.com, and we will respond as soon as possible.