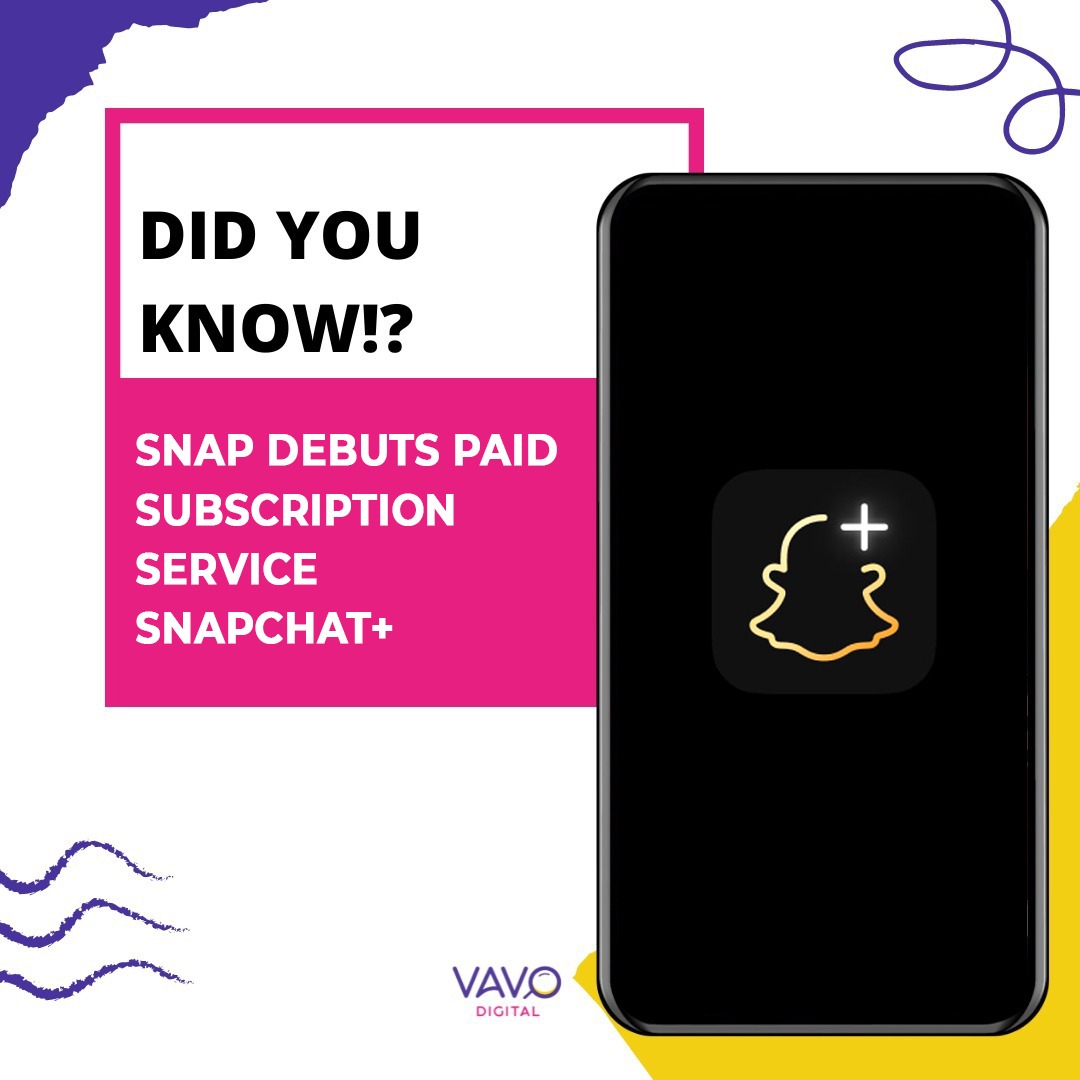 Snapchat Commences Its In-App Subscription Plan| Details Here

The Snapchat+ subscription, which costs $3.99 per month, will provide a unique experience to "some of the most passionate members of our community," according to the company.
Snapchat has finally spilled the beans as the company launches a paid subscription plan for users looking for exclusive features. The features include changing your app icon to get in tune with the users who continue to rewatch your stories. The company confirmed earlier this month that it is testing this feature, but did not provide many details. It has now made Snapchat+ official. The new subscription plan will be available in the United States, Canada, the United Kingdom, France, Germany, Australia, New Zealand, Saudi Arabia, and the United Arab Emirates, with additional countries to follow.
WHAT TO EXPECT FROM SNAPCHAT+ ?
Six features will be available at launch, according to Snapchat, including special badges and Ghost Trails on Snap Maps, which shows where your friends have moved if they shared their location.
 Aside from remixing the app's icon, users can pin a Snapchat friend as a "BFF" at the top of their chat window or see who rewatched their stories. To sign up for the subscription, go to your profile and tap Snapchat Plus.
Snap has reportedly been testing the paid tier for several weeks as a service for its "most passionate members" and to generate additional revenue. The move is similar to what Twitter did last year when it introduced Twitter Blue, a subscription plan that includes extra features such as the ability to undo actions.
   WILL SNAPCHAT+ BE SUCCESSFUL?
 It's obviously impossible to predict – and there's something to be said for Snapchat users' attachment to the app, which they use to connect with their closest friends.
That improved alignment could lead to more paying users – and, once again, Snap only needs a small percentage of people to sign up for it to be a significantly profitable option. And Snap has repeatedly demonstrated that it knows its audience better than other apps. It will take time, but this could be an useful addition for Snap and its users. We can't wait for snapchat to launch this much awaited feature in India as well, It will be interesting to see how Gen-Z  would take benefits of Snapchat+ as there are so many crazy snap streakers in India. Tell us, Aren't you one?
For more such latest updates keep following our blogs! Toodles!!
ALSO READ: SOCIAL MEDIA DAY 2022
NOTE: All Images Used Are For Descriptive Purpose Only, Original Rights Belongs To The Owner