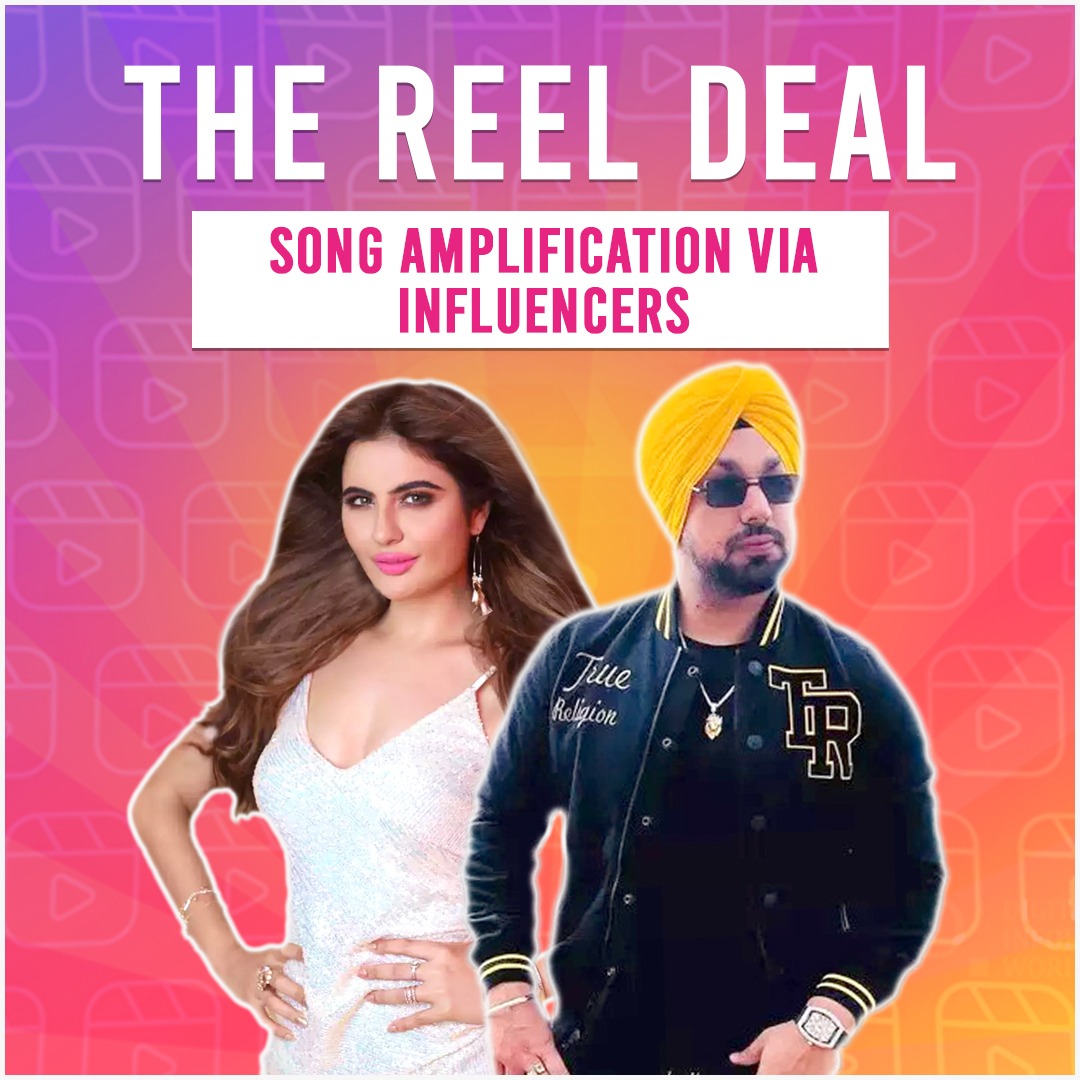 THE REEL DEAL: SONG AMPLIFICATION VIA INFLUENCERS
If you have reached here, you are probably looking for ways to promote your upcoming song releases in 2022. Don't worry, We have got your back. If you are an active Instagram user, you must be aware of the increasing popularity of Instagram Reels. Reels are a great way to promote music as it gives an option for the users to create their own content on the audio of their choice
Now, First let's give you an overview of how and why Instagram reels play an important role in song promotions?
Instagram reels are an exciting feature for short video content where a user can create amazing videos upto 90 seconds. Reels has gone from a substandard knockoff of TikTok to one of the most astonishing stages for innovativeness and music advancement on the web. Consistently, a huge number of individuals are making unique content using reels and are gaining a lot of attention on Instagram.
CHANGE IS THE ONLY CONSTANT
It could be that one step, the soothing rhythm, or a beautiful cover that catches your attention while scrolling through Instagram. Singer Badshah's Song #Jugnu went viral on Instagram as the #jugnuchallenge trend went viral. Remember how #kachabadam went viral with over 21 million views all over social media but don't you wonder what was the reason for its virality? Let us break the ice with you. The song is a brainchild of a street vendor named Bhuban Badyakar, a peanut-seller from West Bengal, The Kacha Badam is his way of attracting customers and announcing his arrival to them. It became the go-to jingle that struck a chord among millions of Instagram users. Food bloggers created recipes for this, while choreographers created their own dance interpretations to the music, Kacha Badam has around 283K reels on Instagram. That's how the song went viral with the power of reels.
CARRERA SONG X VAVO DIGITAL
Punjabi song "Dope Shope" singer Deep Money's song Carrera featuring Deepti Sadhwani label by Fab Music Beats is one of our favorite music campaigns. We had a no. of influencers from micro-influencers to nano influencers promoting it. The hook step of the song was picked up by our Influencers and people who created reels on this song. Reels' creation of the song played a very important role in making the song popular. The music video got around 3 Million views on YouTube making it one of the most popular songs of Deep Money.
CAMPAIGN HIGHLIGHTS AND INSIGHTS
● 1 Million+  Reel views were garnered from 50 Influencers' videos. Also, they went live to promote the Carrera song.
●  3% CTR was witnessed by the campaign.
●  3M+ viewership on Instagram was generated.
The hashtags used in this campaign were #carrerasong, #fmbcarrera, and #fabily
SONG AMPLIFICATION: ALL IN WITH INSTAGRAM REELS
We can evidently say that a new era of song amplification has begun with Instagram reels. It has in-built virality, Great music with peppy sounds has a high chance of going viral on Instagram. The more people who post videos using your song the greater the organic exposure hence will help the song go viral. Also, what we want to bring to your limelight is the new trend of using songs with different captions which helps the music or the audio being used in it become popular. If you scroll through reels you may have seen creators using music with different situations by writing relatable captions in the reel. This innovative idea of making reels is quite popular these days.
Hence, we can conclude that Instagram Reels are the trendiest thing in song amplifications via Influencers right now so if you're someone who is looking to promote any upcoming song then you are probably at the right place. Execute your next trending Influencer campaign with us, Contact us at hello@vavodigital.com 
Also read: CBDT CIRCULATES GUIDELINES ON APPLICABILITY OF NEW TDS PROVISION REGARDING GIFTS, BENEFITS RECEIVED BY INFLUENCERS| DETAILS HERE
Note: All Images Used Are For Descriptive Purposes Only, All Rights Belong To The Owner