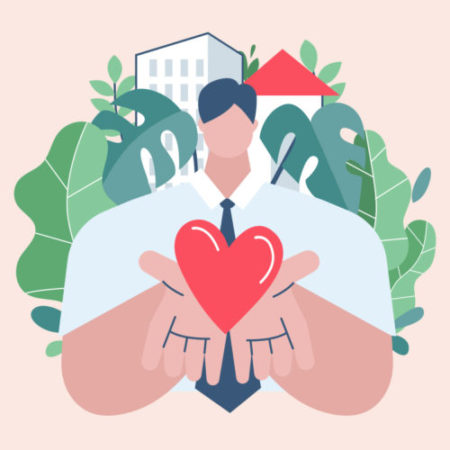 Things to keep in mind while running influencer campaigns during the pandemic!

Marketing has become even more challenging amidst the pandemic. Brands are choosing to go all-digital to stay connected with their audience.

COVID-19 has made people more sensitive & careful and has restricted them to step outside. It has pushed brands to focus more on their marketing efforts because one wrong step in their marketing campaigns can break the brand.

The pandemic has severely affected the marketing industry, including influencer marketing. However, brands can leverage their influencer campaigns and create an impact on the audience. Today, most people are spending time on the internet to look up to their favourite influencers because of their engaging and trusted content. It has motivated brands to align influencer marketing campaigns with their marketing objectives.

But while crafting these campaigns, there are certain things that brands need to keep in mind while running them during this pandemic. Let's deep dive into it further!
1) Focus on supporting people!
It is the time when a huge number of people are seeking support from different brands and influencers. When you create an influencer marketing campaign, don't aim to endorse your product or service. It may work against you. Instead, lend a helping hand to your audience with the help of influencers.
Step forward to help the people in need!
2) Collaborate with trusted influencers!
Everyone is aware that the influencer industry is filled with influencers with fake following. Don't let your brand fall into this trap. Analyse their feed, content, followers, and engagement to know if the influencer is the right fit.
You can collaborate with nano and micro-influencers for your influencer marketing campaigns. The audience trusts them with their content and highly engages with them. These influencers can even help in building brand loyalty.
Involving yourself with the trusted influencers is important in this pandemic because they can educate your audience on a particular topic.
3) Be genuine!
While developing influencer marketing campaigns, be genuine to your followers. Try to avoid delivering messages that you don't mean or let you fall into controversies. It will negatively affect your brand.
In this pandemic, everyone is looking forward to brands that are giving truthful and valuable information.
Enable empathy and engagement in your conversations. Try to play safe!
4) Don't force-fit your brand!
Many brands collaborate with influencers in different niches than theirs. It will only make your campaigns unsuccessful.
If you are willing to show real support to your audience in this situation, try to focus on finding influencers in your niche. Make them talk about how people can stay fit and healthy during this pandemic. Your audience needs to know that you care for them and that you are more than just a brand selling products and services.
And if you are someone who is selling necessary items for needed during COVID-19, make yourself available in need of the hour. Let them know that you are here to help them.
However, make sure to break free from the "sameness" of COVID-19 response campaigns. Try incorporating a fresh and unique approach to the situation to stay connected to your customers. Respond to the changing needs of your consumers and put your creative skills to work. Build a sense of curiosity with your ideas.
Believe it or not, by campaign ideas need to be transformed to meet the requirements of the audience.
5) Spread joy through your messages!
Influencers have a powerful voice and are blindly trusted by their followers. Create content that is funny and gives them a reason to smile.
For example, influencers can create humorous content or come up with various contests or activities to engage with your audience. Make them feel as if they are a part of your brand. Besides, they can even educate the audience with the necessary COVID details to resolve their problems.
In these difficult times, it is essential for brands to stay true to their beliefs because COVID-19 has brought certain fundamental needs to the forefront. Brands need to be critical about aligning their communication to these needs to strike a connect. They even need to be a 'Friend in Need' for their customers in order to provide support and strengthen their relationships with them.
6) Don't hurt sentiments!
Brands need to stay away from negative marketing. Try to evoke positive feelings through your influencer marketing campaigns. It's because people are looking forward to seeing content that can release their stress.
For example, make influencers talk about the good things happening around them. They can even start a conversation around people who are giving them strong support during this pandemic.
Avoid talking on a topic that can evoke hate and anger towards your brand. Instead, consider conveying a message that shows comfort, compassion, gratitude, contribution, and humour while designing the tonality of your brand communication. This will not only affect how your audience perceives you but also their willingness to listen to you.
Brand tonality is a powerful tool and can make a huge difference even with a simple message. It ensures that you are making an impression on everyone around you.
7) Create authentic and real content!
Your content should be authentic and valuable enough to attract a vast audience. Being true to your audience can positively represent your brand and build a deeper connection with your audience. Moreover, it will help in increasing brand awareness and build brand authority. This way, you can even generate higher engagement and build the trust of your audience.
Pandemic is a sensitive issue, and brands should be empathetic and thoughtful while developing their influencer marketing campaigns. The tips mentioned above can help them to look into their campaigns before running them carefully.
However, if you are still in a dilemma about collaborating with influencers, don't worry! We've got you all covered. At Vavo Digital, we believe in connecting brands with influencers that perfectly fit them. We even help them curate effective campaigns that can bring the right amount of engagement and the audience to their table.
Now get yourself all set to positively influence your audience with trusted influencers and engaging content in the time of the pandemic.