Top 5 Indian LGBTQ+ Influencers To Watch Out for in 2022 | Happy Pride Month
Vivid banners, energetic motorcades, and mindfulness programs marks the long stretch of June consistently as the LGBTQ+ people group in the United States and different regions of the planet meet up to observe Pride Month, otherwise called Gay Pride.
LOVE IS AND WILL ALWAYS WILL BE LOVE
The world will be a better place when everyone is allowed to be who they are irrespective of their orientation. It can be an empowering community or a place where one can independently explore themselves.
What does LGBTQ+ and Pride Month signify?
LGBTQ+ Stands for lesbian, gay, bisexual, transgender, queer/questioning. These entities also include gender fluid people which means those people whose gender identity switches from time to time.
PRIDE MONTH
Pride month is a month which is devoted to the upliftment of LGBTQ+ Voices, to acknowledge equal rights for them. The main idea behind the celebration of the pride month is to concede the impact that LGBTQ+ community have had on history worldwide. Let's say, We talk about some of the leading faces in the LGBTQ+ Influencers Community who use their transparent voices to keep this debate up all year long.
TOP 5 LGBTQ+ INFLUENCERS WHO ARE TOUCHING HEIGHTS OF SUCCESS ON INSTAGRAM.
Sushant Divgikar, AKA Rani KoHEnur is a famous model turned actor. He rose to fame with Bigg Boss Season 8. Moreover, He is a LGBTQ+ Activist and a Drag performer.
In 2014, he won Mr. Gay India and represented India at Mr. Gay World. Apart from presenting a lot of shows on television, he participated in Sa Re Ga Ma Pa 2018 as a contestant. He also described himself as India's mainstream drag icon and has also been featured in the Forbes 30 Under 30 for 2020.
Durga Gawde is a teacher, craftsman, and drag entertainer who has promoted impartial style in India. Gawde is recognized as a non-paired orientation individual and uses web-based entertainment as a stage to bring issues to light about orientation ease. Aside from that, Gawde additionally adores exploring different avenues regarding make-up and form.
3.  @trintrin
The Gen-z Superstar, Dr. Trinetra has around 237K followers on Instagram and owns a YouTube Channel where she talks about gender and homosexuality among other topics.She has collaborated with other famous influencers like Kusha Kapila and Srishti Dixit in the past to educate a majority of people about the LGBTQ+ community. She has worked with a no. of brands like @thebodyshopindia, @kayaskinclinic, @letspurplle. Lately, she became the first trans woman surgeon in Karnataka. Isn't that something to be proud of?
4. @alokvmenon
Alok Menon, who identifies as a gender nonconforming person, has over 672k followers on social media. Alok is a motivational speaker, author, performer, fashionista, model, and media personality. They (the preferred pronoun) use their social media account to speak out on issues such as gender, sexuality, race, human existence, and pain. Menon has also walked the runway for several fashion brands and appeared in magazines such as Vogue and Bust.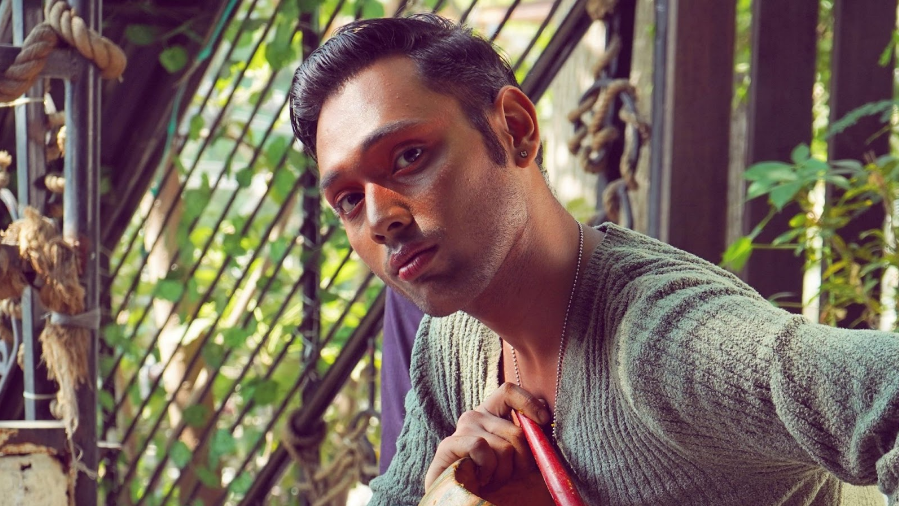 Anwesh is a powerful orator, entertainer, artist, model, and blogger. He is additionally the champ of Mr. Gay World India 2016. He won the crown when he was only 20 years of age, making him the most youthful champ. He utilizes his online entertainment record to be mindful of the eccentric local area and he cherishes posting craftsmanship, sonnets, and pictures from his photoshoots.
OUR TAKE ON LGBTQ+ INFLUENCERS & BRAND COLLABORATIONS
Pride Month as the name suggests the word pride is all about having pride in what your real authentic self is and brands are no longer behind in showing their support for the LGBTQ+ community. Brand values have become super important in marketing strategies in recent years, With influencer marketing being one of the most relevant channels for brands to authentically promote values. The LGBTQ+ Influencers are playing a vital role in helping the younger generation to accept themselves the way they truly are.
We at VavoDigital strongly believe that LGTBTQ+ INFLUENCERS Collaboration with BRANDS is a massive step in breaking stereotypes. But, brands should be aware of their motivations. What we are trying to interpret is that Pride is a time to use their platform in raising these minority voices instead of making it all about them.
While June is Pride Month, and numerous towns and urban communities have a committed Pride Day, we should celebrate pride day every day. We don't quit being pleased, and neither would it be a good idea for you.
Tell us your thoughts on this new marketing strategy of brands collaborating with LGBTQ+ Influencers!
Is this a great move or will prove to be a setback for brands?