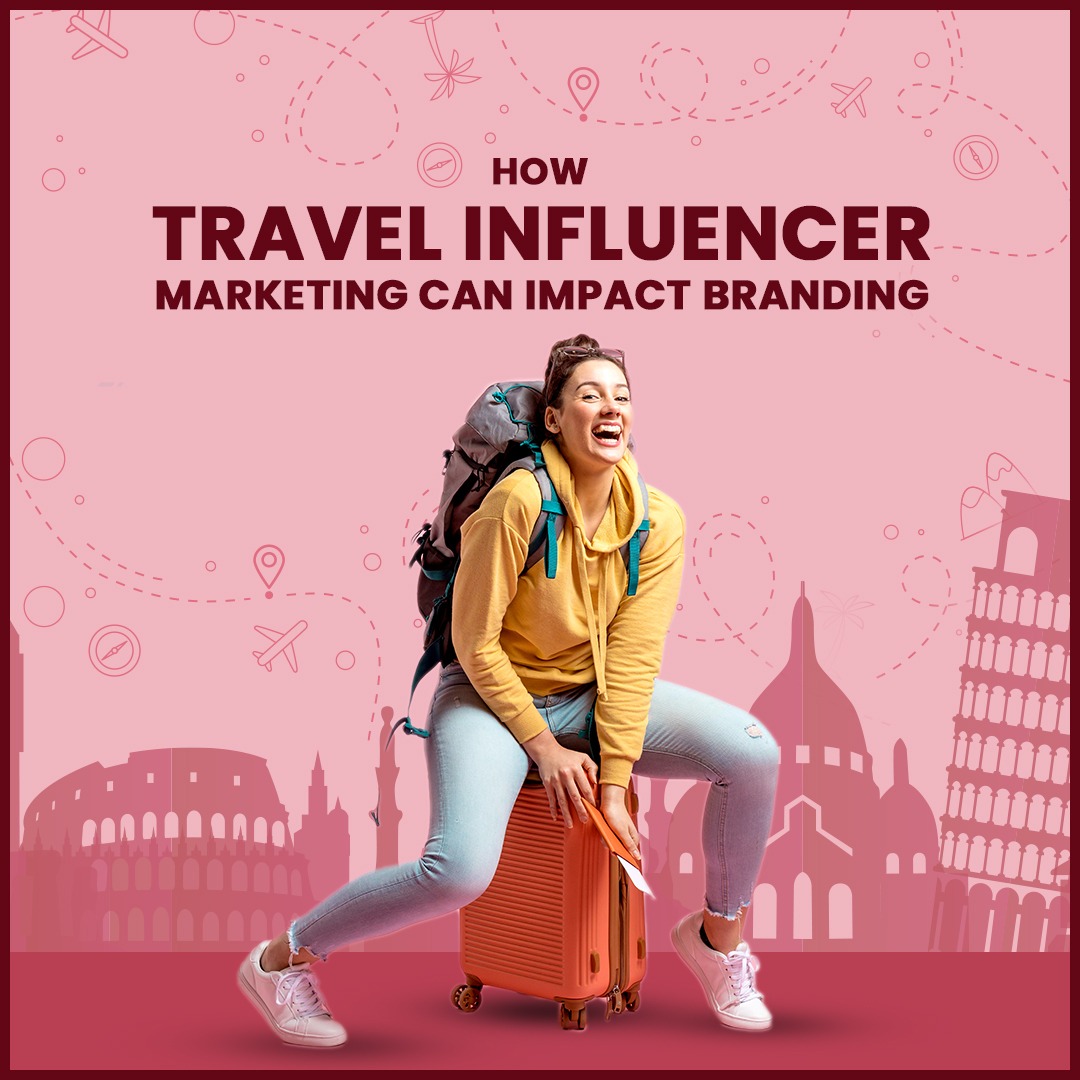 How Travel Influencer Marketing Can Impact Branding

Influencer marketing has significantly changed the landscape of marketing in recent years. Travel influencer marketing is one specific area that has experienced remarkable development and success. Influencers have emerged as potent brand ambassadors, influencing customer views and boosting engagement, thanks to the growth of social media platforms and the popularity of travel-related content.

In this article, we'll look at the branding effects of travel influencer marketing and why it's become such an important tactic for companies operating in the digital age. You can also check out the role of influencer marketing in building brand loyalty.
The Art of Influencer Marketing: Building Authentic Connections
Many companies attempt to work with influencers because consumers pay attention to what they say or recommend. Everyone now has the opportunity to become famous and earn attention thanks to social media. Numerous social media users attempt to stand out in a certain industry to get more followers. You can use Sehaye for easy communication and collaboration. Now, collaborate with brands and influencers.
However, companies and marketers have discovered that utilizing influencer marketing is simple and affordable. Many of them have stated that their influencer initiatives had a sizable return on investment. As a result, during the past ten years, an influential market has grown.
The Impact of Travel Influencer Marketing on Tourism
Influencer marketing is a potent method of branding on social networks for places to profit from in terms of brand management. Today, a tourist's choice of place is a lifestyle indication, and the perception of a destination is crucial. Brand management is necessary to shape the destination's image. Influencer marketing may be useful in branding strategy since it can boost a destination's reputation. Influencers can serve as useful go-betweens to raise awareness of the destination's image among prospective tourists. Additionally, destination branding helps potential visitors by easing the stress of their search process and allowing locations to express their distinctive selling offers. Additionally, branding helps foster a sense of community and identity.
Influencer marketing may be helpful for destinations in managing their brand, especially when it comes to periods when the brand is being refined. Influencers can draw more specific sorts of tourists and affect how those tourists perceive the location. For instance, in Beni dorm, influencers were employed to rebrand an established Spanish beach town to appeal to younger travelers interested in responsible travel, while in Greece, influencers were employed to revivify calm rural areas by drawing in millennials.
Best Influencer Marketing Practices for All Travel Brands
Content that is informative is essential –
Using influencer marketing, new locations are made known to the public. Everyone in the globe may now publicly share their travel preferences, which is a trend that has never been seen before in the history of travel.
You must offer social media followers something fresh if you want to become well-known as a travel influencer. You must provide engaging content on visiting obscure locations to inspire social media users to visit these uncharted locales on their own. Educate them on fresh facts about many areas and develop as an authority in this area.
Decide which platform and what kind of content will work best for you –
We've heard it all before, but what counts most is identifying the social media channel and content category that is most effective for your company. The platform(s) you select will mostly rely on the campaign's objective as well as where you already have a strong traffic flow.
Here is a brief cheat sheet about what works well on each platform in case you need further guidance.
YouTube: vacation vlogs, hotel tours, and often lengthier videos (10 minutes or more). Keep in mind that YouTube compensates you when viewers watch your videos for longer. Your friend has longer videos! Instagram: Story videos, stunning landscapes, and landscape photos. Your IG Stories appear at the top of your followers' feeds, standing out and increasing your visibility.
Facebook: Videos are posted directly to the site. Images are less engaging than videos. Just remember to include closed captioning, as most viewers will be doing so without sound.
Twitter: pictures and videos. Twitter is a dynamic platform with a lot of text. Tweeting a lot of high-quality media is one easy approach to stand out.
Themes on Instagram are a miracle for travel influencers –
Themes for Instagram feeds have recently caught the interest of several social media users, particularly influencers. A theme gives your feed a fashionable appearance in terms of color, content, and presentation.
Since they must catch visitors' attention at first look, travel influencers require themes more than other users. A steady, eye-catching Instagram feed will undoubtedly impact social media users and boost followers. Decide on a style for yourself, then adhere to it across all your postings.
It all comes down to genuineness and trust –
Making social media users think that your campaign is real is a must for influencer marketing to succeed. The better, the more organic. You need to be careful with your methods because there have been several cases of scams in influencer marketing. During any influencer campaign, gaining the trust of social media users is the most crucial duty you must complete.
For example: MODERN ADVENTURE
– Modern Adventure, organizers of domestic and international group travel excursions, has had recent development spurts.
However, given their tiny following size, a large portion of their influencer marketing is at a micro level. However, as Modern Adventure's partnerships with its "tastemakers" frequently emphasize on social media, their audience is by no means restricted. With just over a year under their belts, they have already received close to 140 mentions.
Conclusion
In conclusion, influencer marketing may be a useful instrument in the strategy for destination brands of today. It can assist the destination brand in connecting with travelers who value similar aspects of their brand and to whom they are a desirable option. Influencer marketing, particularly in times of brand refinement, may successfully spread knowledge of the desired destination image to pertinent travelers via good influencer fit. Simply said, influencer marketing may bring in more and better travelers to a location.
Vavo Digital helps influencers to grow and make their visibility score. Also, a helping hand to brands who are looking for better influencer marketing campaigns. You can contact at hello@vavodigital.com if you have any query.