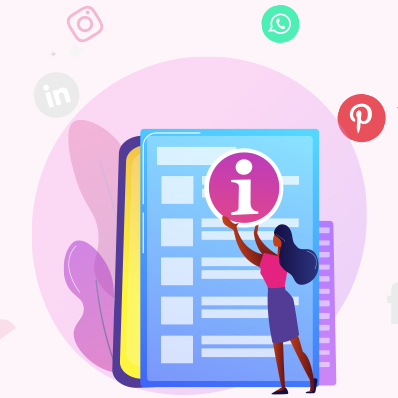 What you need to know before beginning an influencer marketing campaign ?

In the last 5 years, influencer marketing has grown multifold with countless content creators and brands collaborating with many of them. It's one of the more sought after marketing tools there is out there today. According to Digital Marketing Institute, 86% women make their purchasing decisions through social media and 49% of consumers rely on influencer recommendations. Those aren't numbers to dismiss. And we're here to talk to you about what you need to know before beginning an influencer marketing campaign for your brand.
Everyone's doing it
New brands are more tech leaning and open to new marketing ideas and have jumped on the influencer marketing bandwagon. However, older and more established brands have also warmed to the idea and you can see them collaborating with influencers across social media platforms. Nike, Estee Lauder, and Samsung for instance have been collaborating with Shreya Jain, Santoshi Shetty, and Bruised Passports for years now.
Source – freepik
Ironing out the wrinkles
It's a new marketing tool and brands are still figuring out the nuts and bolts of it. There's a lot of grey area which leads to mismatch of influencers with the brand, ambiguity in agreement terms, payment processing delays, and more. Not to scare you off or anything, but there are certain realities in every business to face. This is when Influencer marketing platforms will be of help. They are going to become the norm. It's where you get to directly engage and collaborate with influencers without third party interference. With direct interactions, the quality of campaigns get better, goals are clearer, find influencers that share the same values as the brand, and build long-term relationships with them. Most importantly, all your marketing campaigns will be run in-house instead of outsourced.
Source – freepik
Organic growth and real audience engagement
In these times of social media, celebrities are becoming less relevant and micro and macro influencers are becoming more mainstream. A micro influencer is one with 15,000 to 40,000 followers and a macro influencer is one with 40,000 to 200,000 followers. Both micro and macro influencers tend to have a tighter knit engagement and relationship with their audiences. They come with a higher conversion rate than a mega influencer with over 1 million followers. With more engagement and organic reach, you could get more value for your buck with micro and macro influencers with a wide yet niche audience.
Source – freepik
Not just Instagram
When you see "Influencer Marketing" the platform that comes to mind quickly is Instagram. To give ourselves a reality check, Instagram is on the 8th position with regard to MAUs (monthly active users) as per Buffer's article. It's still one of the best platforms for brands across categories today. But there's also YouTube with 1.9 billion MAUs, LinkedIn with 294 million MAUs, and Snapchat with 255 million MAUs. With clear campaign and target audience goals, you could leverage influencers on these platforms for your brand's growth.
Image source: MediaKix
In spite of 2020 being on a downward spiral, influencer campaigns have seen a steady rise. As a brand, it's the smart thing to do. Begin your influencer marketing journey and see returns and growth in your investment. Brands are spending more than ever on influencer marketing. And it's only going to grow.