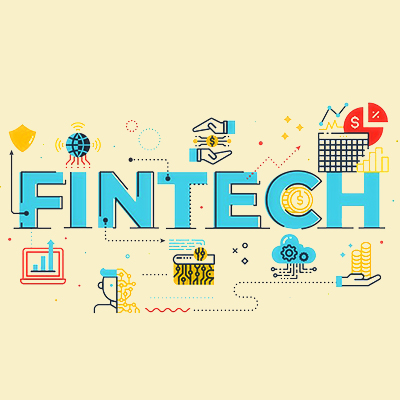 Why should Fin-Tech Brands invest in Influencer Marketing?
Since the time covid has entered our lives everything has changed and people are on their phones most of the time. Everything is turning digital these days and that's the reason why most marketers are shifting from traditional marketing to Online/Digital marketing.
One such example of digital marketing is Influencer Marketing.
A large number of marketers are hiring Influencers to promote their product and are reaching out to the audience that belongs to their niche. Influencer marketing is a cost-saver for marketers because it provides you with a new library from which you can repurpose content for future use.
Rather than directly marketing to a large group of consumers, you hire and pay influencers to promote your brand by writing out the content for your brand.
Influencers can improve a business's reach, and visibility demonstrates authority and targets the right audience immediately.
Similarly, Influencer marketing has become a valuable asset that gives Fin-Tech brands a chance to reach out to a wider audience than compared to traditional marketing channels. This is why Influencers have successfully leveraged their reach for multiple brands including Motilal Oswal.
Here are a few reasons why FinTech Brands should look for Influencer Marketing:-
Reach out to Millennials and Gen-Z audience:-
People spend a lot of time on the internet, studies show that around 56% of the total audience watches videos on Facebook, Twitter, Instagram, Snapchat, etc. which means that in a way everyone is looking at the influencer content which is a great way for brands to leverage influencer marketing and reach out to their target audience.
Build trust through Personal Connections:-
An influencer who belongs to your niche and has a similar target audience as yours will understand the value of your product/service and post relevant and relatable content that grabs the audience's attention.
Influencers can tell stories and add a personal touch by sharing real-life experiences, for instance, buying a home, investing in stocks, etc. This will help the audience to connect with the influencer on a personal level and build connections.
Improves Credibility and Engagement:-
This form of marketing is nothing else than the modern age of 'Word of mouth' marketing. Your audience trusts the influencers a lot and because of that they can attract the audience's attention and lead to increased engagement through likes, shares, and comments. Influencers also drive other actions like clicks to your fintech brand's social profile, visits to the websites, etc.
A few examples of Fintech Brands that used Influencer Marketing to boost their business:-
Upstox –
Upstox is one of the best Marketing trading apps in the marketing industry. They aimed an influencer marketing campaign over youtube to boost their engagement and growth. They hired leading influencers to showcase the various features of the app through a visually appealing video.
Angel Broking:-
Angel Broking aimed to create awareness about the share market app by speaking about the various features and offers they provide with the help of a youtube video along with leading influencers in the Finance Industry. The campaign aimed to show the ease of creating a Demat account and the steps involved for the same.
If you want to boost your engagement and connect with millennials and Gen-Z audience, influencer marketing is the best way. We see many communities and Banks advertising that they are friendly and approachable and influencer marketing allows them to display the same and convey their message in a unique way and with the correct target audience.