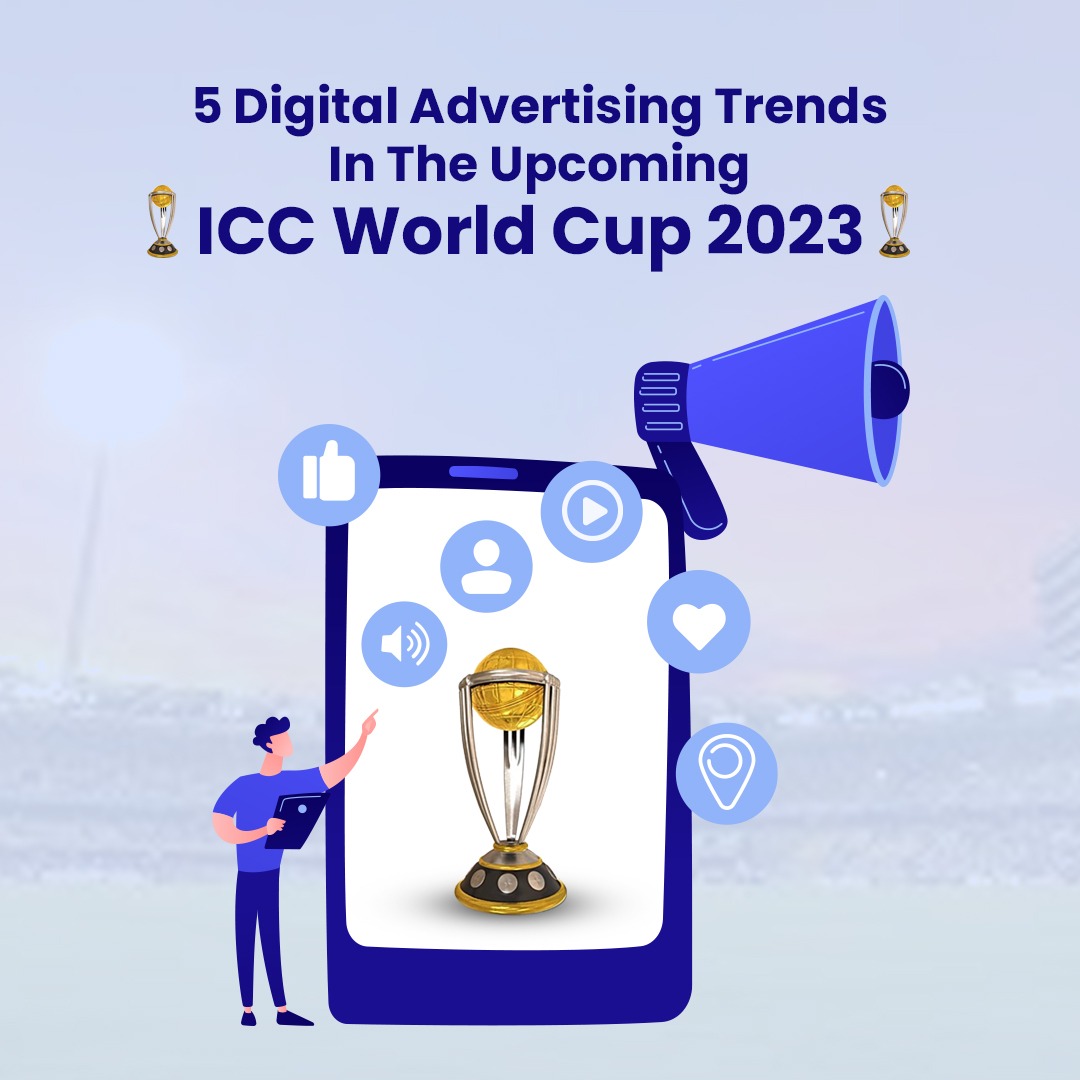 5 Digital Advertising Trends in The Upcoming ICC World Cup 2023 

For marketers, the 13th Cricket World Cup in 2023 is a fantastic opportunity to interact with a huge and interested audience. The competition offers businesses looking to sell their products and services tremendous visibility and reach with over a billion viewers worldwide. Because cricket is so well-liked in India, the game's popularity is increased by the fact that Indian fans' zeal and excitement will raise interest in and viewing interest in the contest.

You can use Sehaye to bring effective collaboration and easy communication.

The growth of sports-related digital advertising has altered the rules for marketers. Because of the spread of conventional advertising channels like television and print media onto digital platforms, viewers may now have a more customized and interactive experience.

Brands can also read out the content marketing trends they can use this festive occasion.

As social media and streaming services become more popular, advertisers can now connect with customers in real-time to create interactive campaigns and generate buzz for their brands.

Disney+ Hotstar has secured the streaming rights for the match in India for broadcasting.
Credits: Disney Hotstar
How can brands make the most of the World Cup opportunity in 2023?
The 13th ICC Men's Cricket World Cup, which would include 50-over matches, will be held in India in 2023. In 2023, the year of the quadrennial tournament, India will host for a record-breaking fourth time.
The competition will begin with a round-robin style before going on to the knockout stages, same like the 2019 edition in England and Wales.
The World Cup is the ideal moment to reach audiences and establish a brand's presence. During the World Cup, advertisers may interact with the audience across all platforms and channels by using omnichannel advertising tactics. In this blog, we examine the major developments in digital advertising that are anticipated to revolutionize fan interaction and produce immersive experiences during the tournament.
Social Media Promotion – Social media networks are becoming a crucial component of sports marketing plans. Through websites like Facebook, Twitter, Instagram, and YouTube, advertisers can communicate with followers and target particular demographics. Real-time interaction, dynamic campaigns, and the capacity to spread brand awareness are all made possible by social media advertising. To increase their reach and effect, advertisers may take advantage of the popularity of hashtags associated with cricket, produce sponsored content, and work with influencers.
Video Content Marketing – The Cricket World Cup gives marketers the chance to highlight their companies through video content since video advertising has grown more common in sports. A huge and captive audience may be reached by incorporating pre-roll, mid-roll, and post-roll advertisements into live streaming or on-demand video content. Effective brand messaging may be communicated through entertaining video advertisements that draw in viewers.
Collaborating with Influencers – Cricket influencers and well-known people are expected to be a major trend in digital advertising. Sports figures, sports commentators, and social media influencers will work together with brands to produce engaging content, secure sponsorships, and gain exclusive access to the activity taking place behind the scenes. Marketers may reach a wider audience and encourage genuine fan involvement by drawing on these people's standing and reputation.
Experiences using Virtual Reality (VR) and Augmented Reality (AR) – Sports fans may enjoy immersive experiences thanks to AR and VR technologies. In order to give cricket fans an engaging and unforgettable experience with brands, advertisers may develop interactive AR filters or VR experiences relevant to the Cricket World Cup. These interactions can be provided via websites, mobile applications, or social media channels, offering creative and compelling advertising opportunities.
Mobile Marketing – Sports consumption is significantly influenced by mobile devices, and advertisers may take advantage of this trend by using mobile advertising. To directly contact cricket enthusiasts on their smartphones, mobile advertisements can be placed via social networking applications, streaming services, or apps connected to the sport of cricket. Mobile advertisements with custom content and location-based targeting may increase audience engagement and offer relevant messages.
Conclusion
In general, the growth of digital sports advertising gives sponsors a variety of chances to engage with the public during the 2023 Cricket World Cup. Advertisers can use these digital channels to engage followers, boost brand awareness, and create unique experiences, from social media advertising and video commercials to influencer marketing and immersive AR and VR experiences. To develop stronger relationships and leave a lasting impression during this much-awaited international sports event, brands that adopt these digital advertising trends may capitalize on the enormous reach and enthusiasm of cricket aficionados.
Vavo Digital finds it fascinating how Indian businesses are continually changing their marketing tactics to keep their clients interested. We can be your trusted partner in locating the best influencers for your campaigns and putting risk-free marketing strategies into action for your businesses because we are a top provider of digital marketing services. Do you need additional details about us? Please get in touch with us at hello@vavodigital.com.