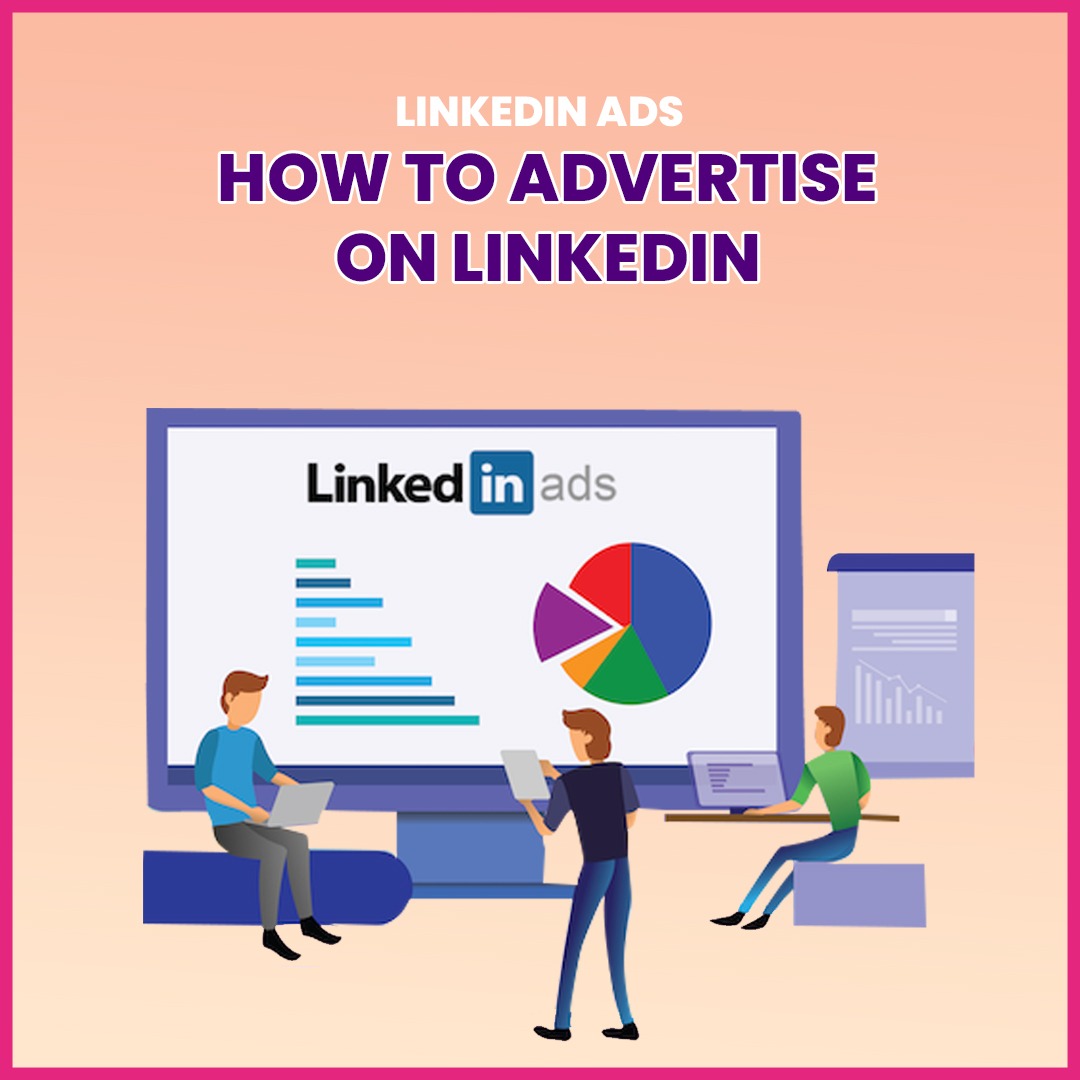 LinkedIn Ads: How To Advertise On LinkedIn 

Incorporating LinkedIn ads into your marketing strategy is a wise move for sustained growth. The platform provides a seamless way to craft campaigns that effectively target your ideal audience and communicate your message in their preferred format round the clock. With LinkedIn's robust features at your disposal, you can expect to reach the right people with your content anytime, anywhere.

Whether you're a newcomer or a seasoned pro to the world of LinkedIn advertising, we've got something for you. If you're new to the platform, these resources will help you take your first steps toward crafting effective campaigns. But even if you're well-versed in LinkedIn advertising, keep reading for valuable tips that will take your future campaigns to new heights. Our goal is to provide you with the knowledge and expertise to create winning LinkedIn advertising strategies, regardless of your level of experience.
Get started with Campaign Manager
To get started with Linkedin ads, all you need is a Campaign Manager account. However, if you don't already have an account, don't fret. It's a quick and easy process that can be completed in just a few minutes.
With Campaign Manager, you'll have full control over your advertising campaign's budget, goals, and timeline. You can choose to prioritize clicks or impressions, depending on your objectives. It's a simple and efficient way to manage your LinkedIn advertising and get the most out of your marketing efforts.
After this, now let's move to the next step,
Select a desired objective
Prioritizing objectives such as brand awareness, product interest, and customer action is the first step in any successful campaign. To tailor your campaign, you can pick one of the following goals:
Awareness: Brand awareness
Consideration: Website visits, Engagement, Video views
Conversion: Lead generation, Website conversions, Job applicants
Whether your objective is to generate impressions, clicks, or video views, this will decide how the rest of your ad campaign creation goes.
Pick your targeting criteria
When it comes to LinkedIn advertising, targeting is the secret to success. With LinkedIn's wide range of targeting tools available for all ad formats, including Sponsored Content, Message Ads, and Text Ads, you can select from over 20 different audience attribute categories to reach your ideal audience.
These categories include everything from company size and name to member schools, interests, skills, job titles, seniority, and more. By using these powerful targeting tools, you can deliver highly personalized campaigns that engage your audience and drive conversions, ultimately achieving the results you're looking for.
LinkedIn ad format selection
Now, it's time to select the LinkedIn ad format, which can include Sponsored Content, Message Ads, Dynamic Ads, Text Ads, or a combination of all four.
Sponsored content
Sponsored Content is a LinkedIn ad format that reaches your target audience by appearing in their feed. It offers various formats, including single image, document, video, and carousel ads.
Message ads
With Message Ads, you can effectively engage with your potential customers through direct messaging on LinkedIn. By sending personalized messages, you can achieve greater interaction and response rates compared to traditional email marketing. This feature also allows you to track the progress of your campaign by analyzing the roles and companies that are responding to your message.
Dynamic ads
With Dynamic Ads format, you can easily tailor your marketing campaign to each member of your target audience, whether you want to promote your LinkedIn page, drive website traffic, or recruit top talent. You can choose from Follower ads, Spotlight ads, or Jobs ads, each with their own unique features to help you achieve your advertising goals.
Set your budget and schedule
To set your budget and schedule on LinkedIn, you have three options: Cost per send (CPS), Cost per click (CPC), and Cost per impression (CPM). CPS is best for Message Ads, CPC for lead generation or event registration, and CPM for brand awareness. You'll also enter a suggested bid, daily budget, start and end date, and total budget. You can cancel your campaign anytime, and LinkedIn's auction system rewards engagement, so you can win even if you're not the highest bidder.
Measure and optimize
Kudos, your first campaign is now live! But that's just the beginning of the real work. The key to achieving great marketing is continually measuring and tweaking your ad for optimal performance. First impressions are crucial, especially in the social media realm.
You need to create a jaw-dropping, mesmerizing moment that will make your audience stop in their tracks. Also, to boost exposure and optimize performance, it's best to create several ads in your campaign. So, let's get those creative juices flowing and elevate your campaign to new heights!
For getting more insights about the marketing leads for your firm, we recommend you read "How To Use LinkedIn For Direct And Indirect Marketing?" for optimal results.
In a Nutshell
With LinkedIn's robust features at your fingertips, crafting campaigns that resonate with your ideal audience has never been easier. From selecting the right objective to targeting the right criteria and choosing the perfect ad format, you have everything you need to make a splash on this platform.
Vavo Digital, a top influencer marketing company in India, recognizes the significance of leveraging LinkedIn to promote your business or brand. Contact us at hello@vavodigital.com to discover how we can help you grow.