Top 7 LinkedIn Marketing Trends to Lookout for in 2023

Since we have entered a new year, it's time to check out some of the top 6 LinkedIn marketing trends! As a business, you need to stay updated on some failproof marketing trends to leverage LinkedIn for your brand's good on all counts.

It's important so that your brand can stay ahead of the possible competitors in your niche. There have been several problems faced by the brands that leveraged LinkedIn marketing.
However, you don't have to worry about that since we are reviewing the top 7 LinkedIn marketing trends to look out for in 2023!
1. Use LinkedIn Video Chats
LinkedIn video chats are a savvy way to perfectly communicate with your clients and teams. Video chats are helpful for a business presentations, and project discussions and also help assist your teams with recent updates on the projects.
You can have quick conversations while working from home with utmost ease. So make sure you, as a brand, are taking their leverage for your good!
2. Prioritize Ad Campaigns
There is no doubt that LinkedIn is a master of running ad campaigns. It showcases accurate analytics and gives you a brief consensus on your campaign performance.
So that you can easily revamp your strategy on whole. Now a successful ad campaign will focus on your target audience while bringing up the quality content on their screens. In all this, LinkedIn is your biggest support!
Whether you are working on lead generation, reaching out new people, if you use LinkedIn, you will see visible results in no time. Plus, LinkedIn has been amazing with the customized ad campaigns for several brands!
3. Devise New Ways for Conversational Marketing
Conversational marketing means you know the art of repurposing content for different groups of audiences. Since you know that your audience is scattered on various devices and their preferred content types also vary.
It means you must brainstorm new ways for providing them with conversational content.
4. Leverage Video Marketing
Video marketing is another LinkedIn marketing trend that brands of 2023 cannot forget. Videos are more engaging than textual content and also have higher rates of convincing target audiences for certain CTA. Videos undoubtedly have more potential than other content formats for a business.
5. Focus on Campaign Customization
Another important Linkedin marketing trend is campaign personalization. You must know when to revise your campaigns so that you can generate better results in terms of conversions, ROI, engagement rates, and leads.
Also, this will allow you to overcome your shortcomings during campaigns to maximize desired output. LinkedIn influencer campaigns also have the same science to follow. So why not use these campaigns for your brand this year?
6. Introduce LinkedIn Stories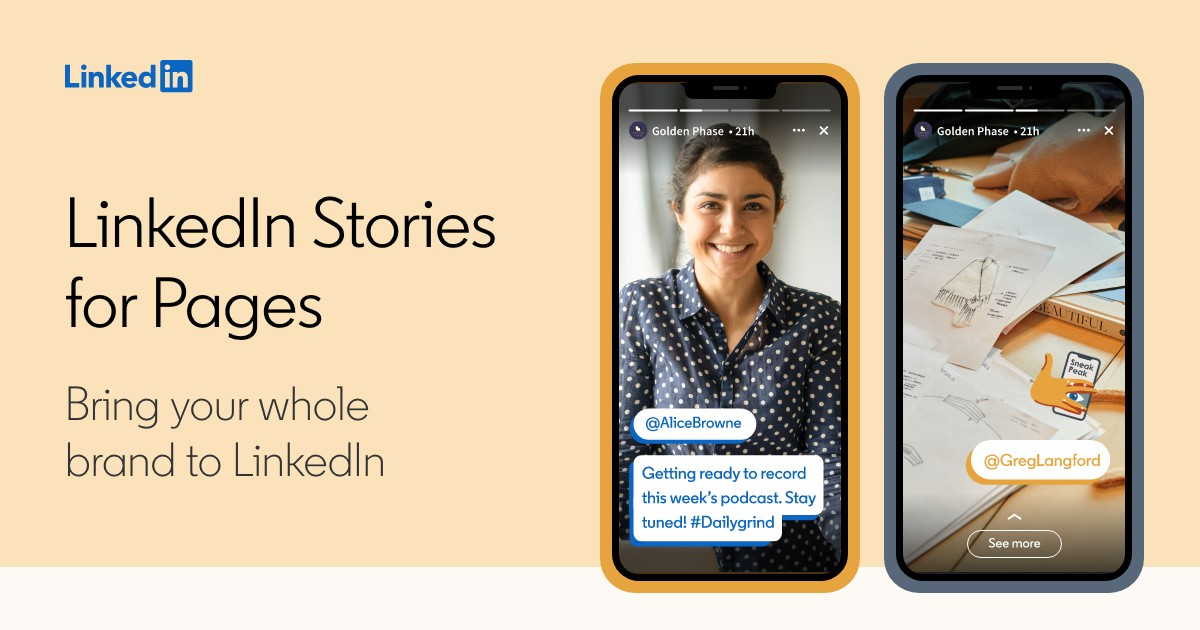 Yes, it's a fascinating LinkedIn marketing trend. LinkedIn stories help you keep your audience updated. These are user-friendly, and easy to absorb and people love watching stories!
Share new services/products, the latest news related to your brand put up discounts on your stories. You can also refurbish these stories to upload irresistible content for your audience as well.
7. Implement Email Marketing to get Leads
You cannot neglect the power of email marketing in 2023! It's an effective strategy to engage on a deeper level with your audience so that you can better learn about the demographics.
Now, once collected the demographics, you can strategize your campaigns accordingly. Also, email marketing is helpful in communicating with the audience persistently. It makes a brand develop a deeper connection with its audience on all counts.
Parting Words
LinkedIn is going to be a hub for brands for digital marketing this year and afterward. So it's better to get to know the top LinkedIn marketing trends to get access to hundreds of benefits on LinkedIn and make scaling up possible!
We are Vavo Digital, a leading influencer marketing agency on a mission to make marketing for brands a fun and easier chore, help businesses garner rich connections with others, remove the shortcomings of brands and yes act as a bridge to bring brands and consumers one step closer! Be our guest by leaving us your query at hello@vavodigital.com