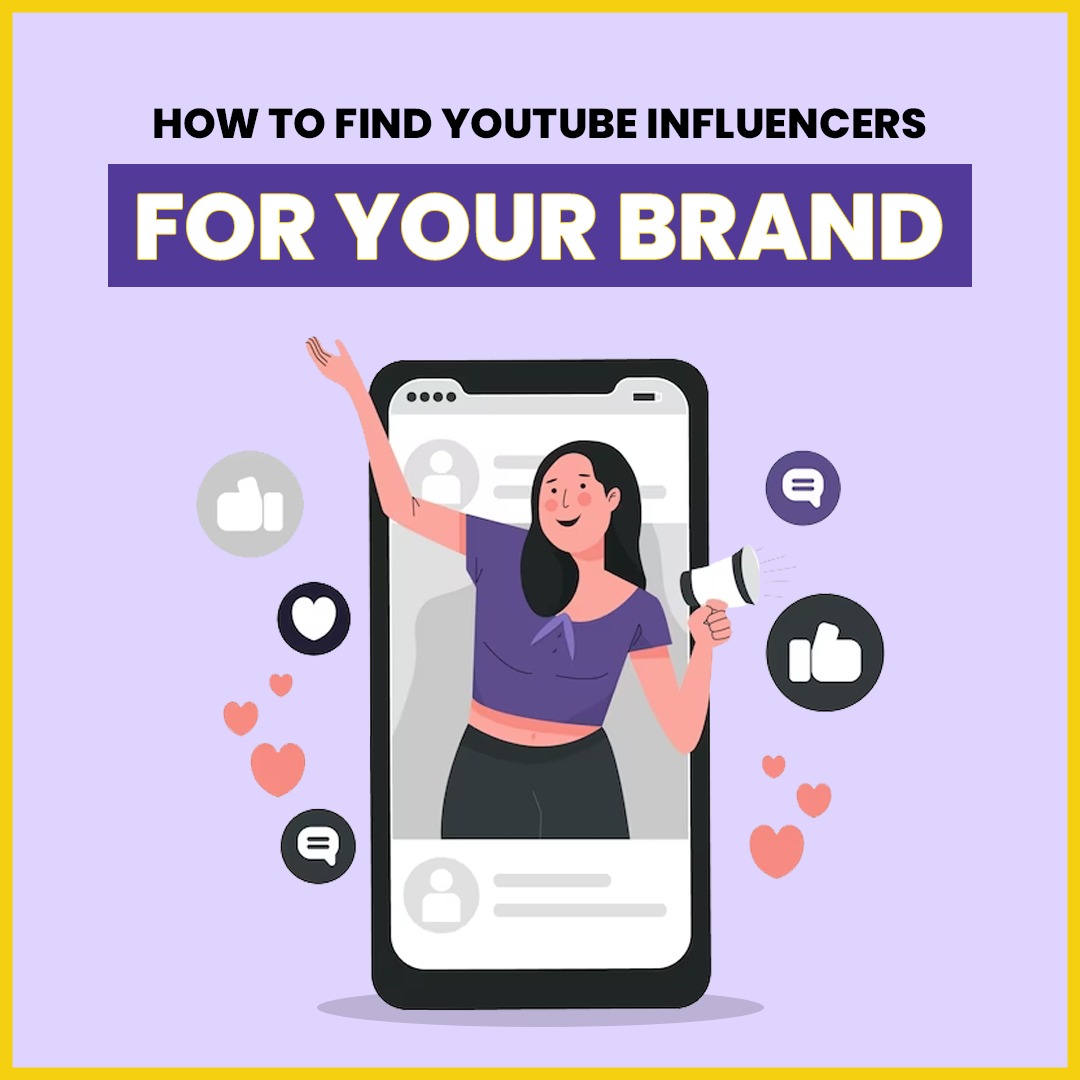 How To Find YouTube Influencers For Your Brand? 

YouTube is larger, more popular, advanced, and varied than other social media sites in terms of the content posted on it daily by YouTube influencers. You can find anything and everything on this platform. The watch time of YouTube videos crosses over a billion hours even without doing something different.

After Google, it is YouTube that helps people find answers to every query they get in mind. Videos are much more engaging and well-explained. There are no foundations of time with several advanced features added along with it.

The YouTube search engine is powerful and gives users the freedom to quickly get something they would like to watch.

Hence the reason behind the hype for YouTube influencers. Nano influencers and macro influencers can earn a decent amount by just being regular on this platform. It is simple to edit and post on youtube, unlike other media.

Now you may ask why to go for YouTube influencer marketing than just posting ads on youtube. No, buddy, there's a difference. The audience hates interruptions. It becomes more acceptable to the audience if the same product is used by a youtube creator in their original video.

You can also check out Tips to make your YouTube video viral. Implementation of these tips will help your video with wider engagement.
So let's like, share, and subscribe to what we are going to deliver henceforward. Tune in with us to know more details on such topics and find the right YouTube Influencers using these tips:
Keep the Basics Clear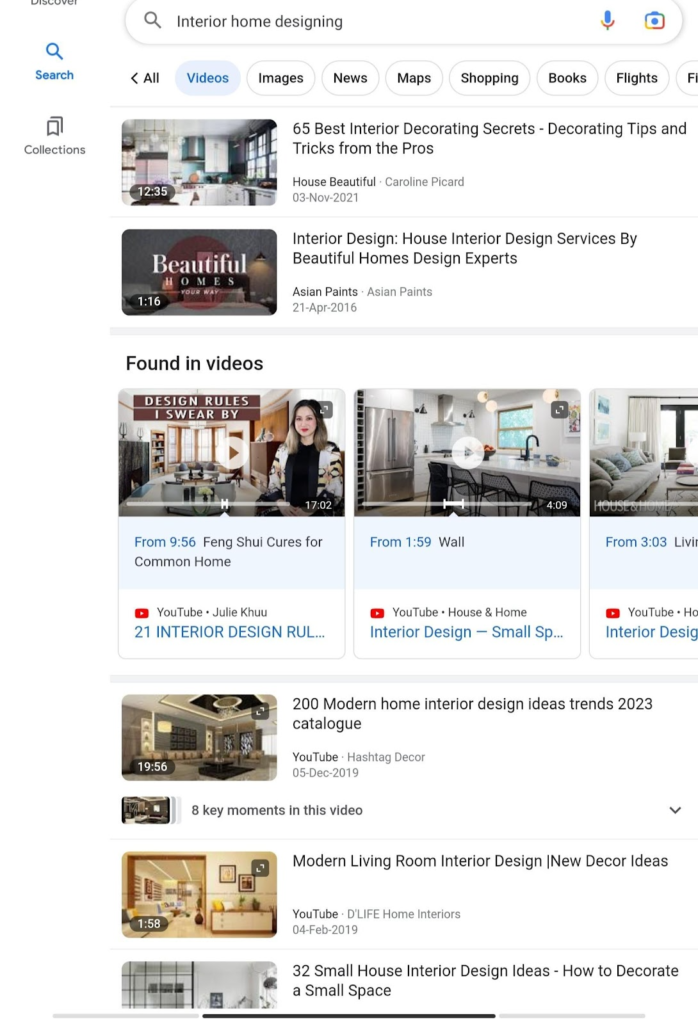 Credits: Google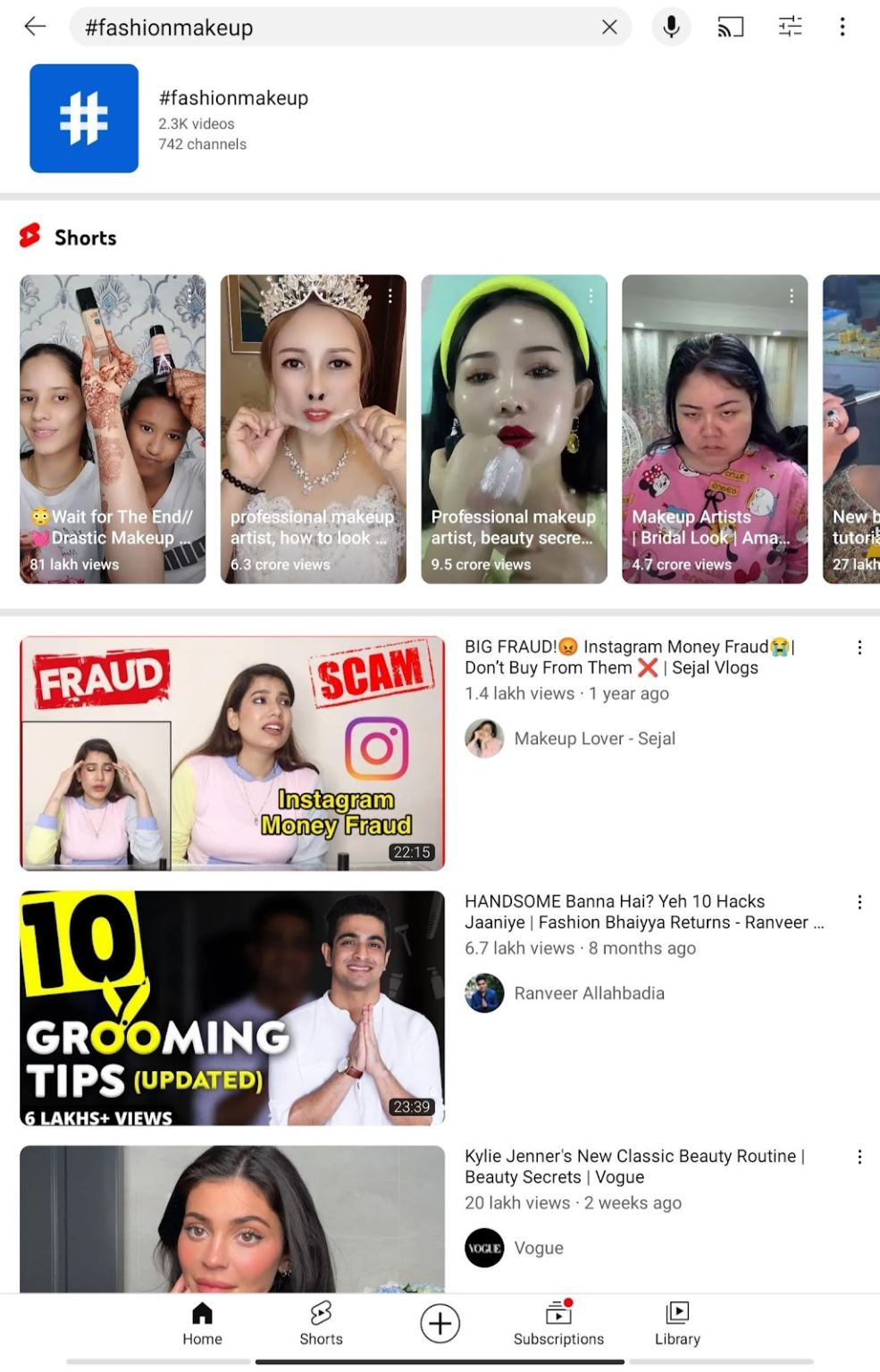 Credits: YouTube
Just jump into the Google search engine and type your keyword for the product you want to sell. To be more specific for video content creators, go to the videos option in Google after searching.
For instance, if Interior home designing products is your niche, then search for the same. On googling videos, you will get suggestions for the best one on top.
The same suggestion can be also applied on youtube. Besides searching using the hashtag, you still get the results for the best ones. For example, search for #fashionmakeup and you will get a ton of them doing the same thing but slightly different from each other.
Lastly, never forget to visit the Explore page section on youtube, there are many rising creators mentioned above. Choose a particular field like technology, music, or fashion and then look for creators.
Look for ready-made lists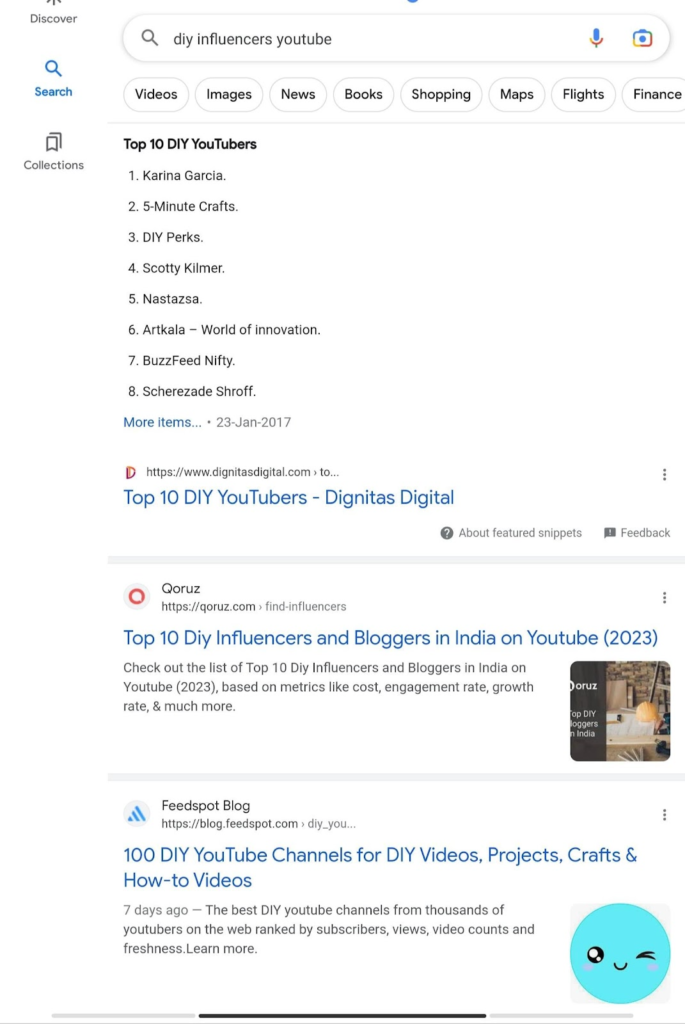 Credits: Google
Nowadays everyone is hiring an influencer to do sponsored advertisements and make their brand famous among the audience. The market is overwhelmed with such content creators and products. So why not be creative and choose people who are new and upcoming faces of the audience?
But we know the task isn't as easy as said. The search engines are designed to show the best and the oldest first. Hence a lot of blogs and articles are being curated by authors to make the task simpler for brand holders.
Search it on Google and you will surely get a list for every niche. The task is now reduced in size and manageable to handle.
For example, look at the list of DIY Influencers we found for you. The results are at the top within seconds. Write specific keywords to make your research more refined.
Upgrade to an Influencer Marketing Agency
Researching keywords and then finding influencers isn't easy for all. You may have to go through a lot of hard work to crack a good deal.
Agencies like Vavo Digital have fully dedicated software for their clients. You can use Sehaye to find a better creator for your campaign. It's easy to collaborate and communicate using Sehaye. Brand managers have to just acknowledge their preferences in the advanced filters provided to get a personalised list of influences or content creators suitable for their purpose.
This was the sneak peek of how the process happens at Vavo Digital.
Sell Through Your YouTube Customers/Clients
It's not always that you have to search for an influencer who would never have heard your brand's name. Sometimes the answers lie within. There can be a community or YouTube creator who is already well-connected with your brand products and would love to collaborate.
What's better than authenticity? Grab this opportunity. Bring your testimonials in front of the world and gain profit with cheaper deals.
Conclusion
We hope we made the task of searching for the right YouTube creator a little bit easier for you. Though we understand the market is extended, we understand that it is the creativity that brings worth.
Pay for the work you get. Listen to their ideas, collaborate, and make a clear deal. The more hilarious, and non-obvious your ad goes, the better it is. As mentioned, people don't like breaks. Collaborate with 2-3 influencers when there are the most selling days of the year.
In turn, you can pay through credit or gift hampers, or free products in every post they make. Discount coupons with subsidies in the name of the influencer are also issued simultaneously.
Still not able to find the right creator online? Just vent out that fear. Visit Vavo Digital to get all solutions in one place. We have been good supporters of brands like Mamaearth and Netflix. Drop an email at hello@vavodigital.com with your query and we will right back soon with samples.
Note: The images are used for descriptive purposes. It belongs to the owner.